2 arrested in plot to use a drone to sneak contraband into Maryland prisons, officials say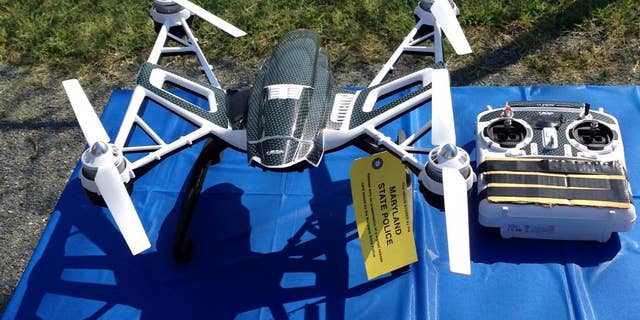 NEWYou can now listen to Fox News articles!
CUMBERLAND, Md. – Maryland officials say investigators have uncovered a plot to use a drone to sneak contraband into maximum-security state prisons in western Maryland.
Department of Public Safety and Correctional Services spokesman Mark Vernarelli says two people were arrested Saturday night on property next to the Western Correctional Institution and North Branch Correctional Institution near Cumberland. Officials say that the pair had a drone, contraband items and a handgun, and that they were attempting to use the drone to carry contraband into correctional facilities.
Vernarelli says the investigation targeted a couple of people and had been going on for some time.
A news conference is planned for Monday morning to discuss the case.