2 Army pilots killed after helicopter crashes in Tennessee during training mission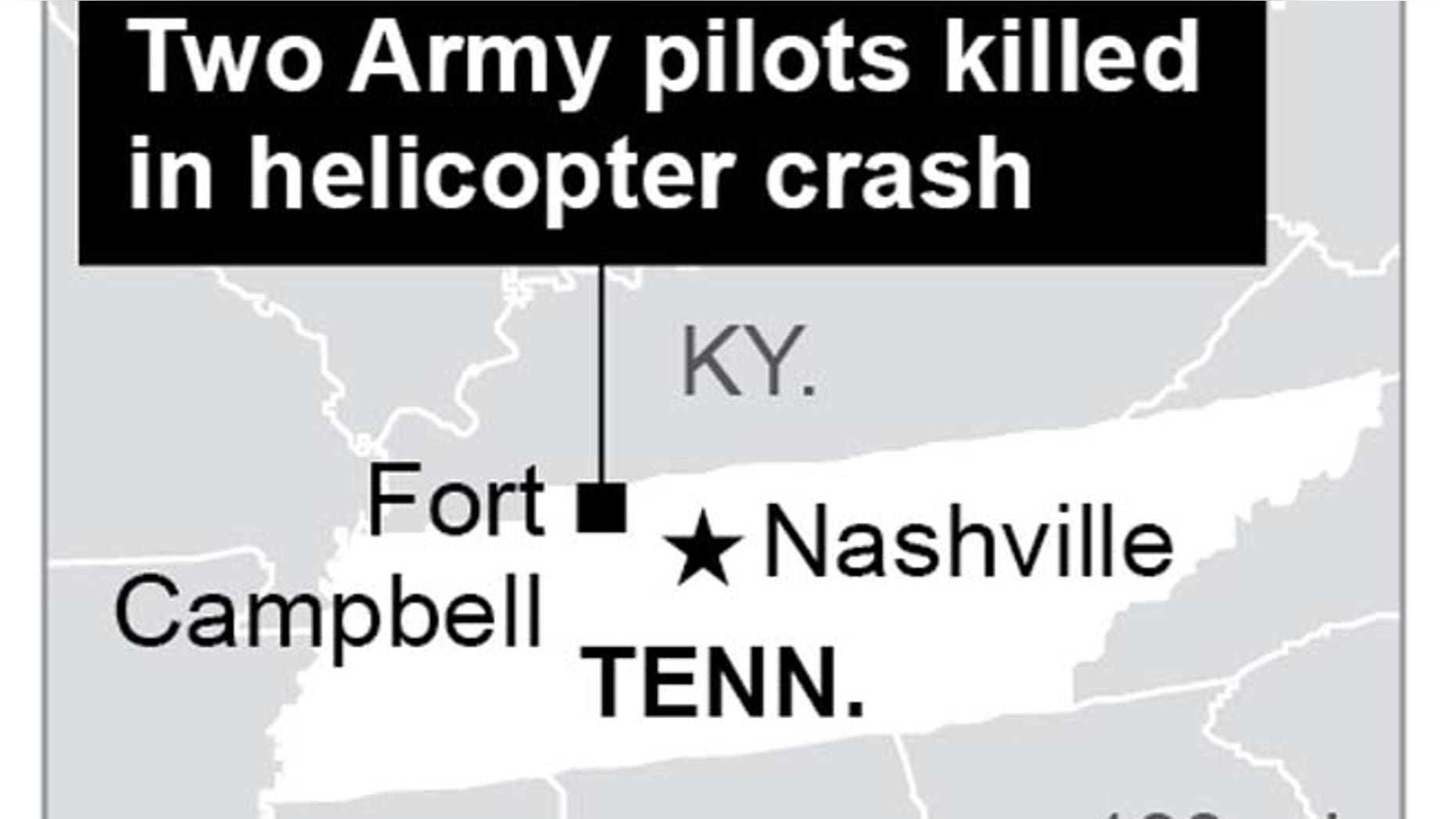 Two Army pilots were killed late Wednesday when their helicopter crashed in rural Tennessee during a routine training mission, officials said.
The two crewmembers were flying a two-seat AH-64D Apache during a routine training mission when the helicopter went down around 7 p.m. Wednesday, a news release from the Army's 101st Airborne Division said.
Montgomery County Emergency Management Agency Director Jerry Buchanan told the Tennessean newspaper the helicopter was found crashed in a river bottom and was on fire when emergency personnel arrived.
The Army says the scene was secured by military police from Fort Campbell and Montgomery County law enforcement.
The cause of the crash has not been determined, the Army news release said. The crash was being investigated by the Army Combat Readiness Center. The names of the pilots were not immediately released, pending notification of next of kin.
Fort Campbell is located on the Kentucky-Tennessee border, about 60 miles northwest of Nashville.
The Associated Press contributed to this report.