1969 Preakness Stakes trophy stolen from storage facility; woman arrested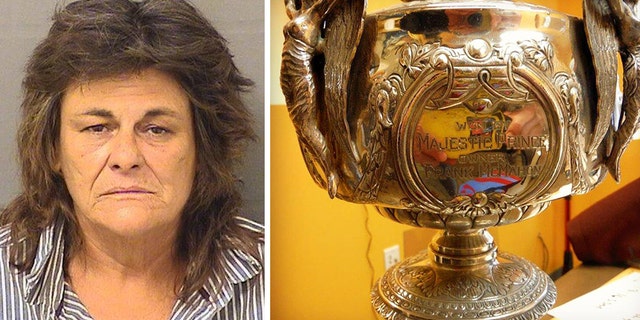 A Florida woman with a long rap sheet has been charged with stealing the priceless trophy that a Canadian industrialist received for winning the 1969 Preakness Stakes with Majestic Prince.
The trophy was one of hundreds of items stolen during a dozen break-ins at a storage facility in Delray Beach, Florida, police said.
Alicia Murphy, 60, of Delray Beach, has been charged with the burglaries, police said Friday.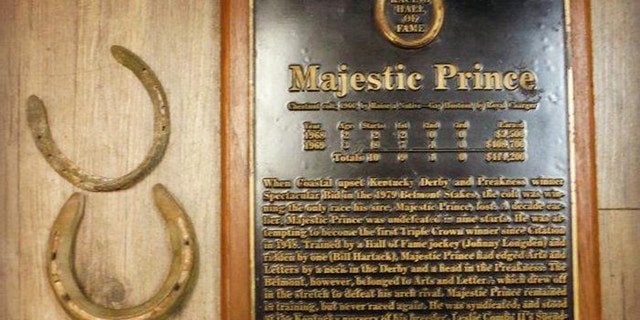 "Detectives determined that Murphy rented a storage unit at the facility, routinely stole property and pawned it," Delray police said in a news release.
They valued the stolen items at more than $350,000. The Preakness trophy may have been the most valuable.
"Murphy sent the Preakness Cup and other mementos from the 1969 race to an auction house in New York that specializes in sports memorabilia," police said. "The auction company had already given Murphy a $15,000 advance on the cup."
The Palm Beach Post reported that the Preakness trophy belonged to Francine McMahon of Delray Beach. Her father owned Majestic Prince when the horse won the Preakness after winning the Kentucky Derby.
With the Triple Crown on the line, Majestic Prince finished second in the Belmont to Arts and Letters.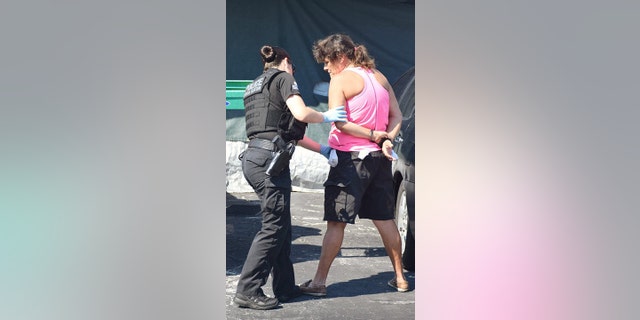 Murphy served time in 2005 for grand theft and fraud, the paper reported. Her criminal records also includes convictions for other crimes.