When Picking a Cruise Ship: Is Bigger Better?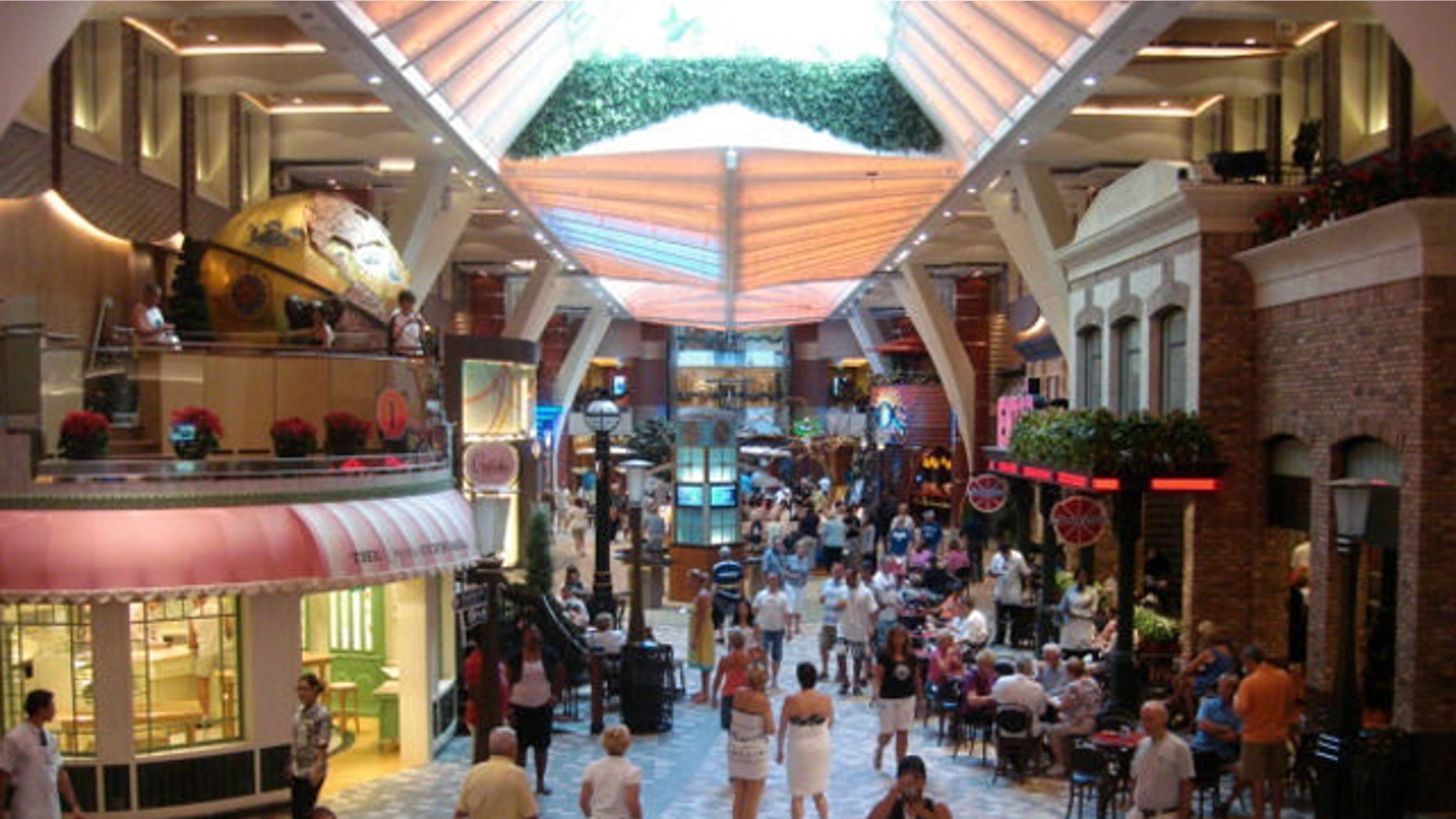 If the holiday season has you thinking about a cruise you may be wondering which ships are better: big or small.
There are two diverse schools of thought and they're always contentious.
Last week's debut of Allure of the Seas by Royal Caribbean, is likely to remain the largest cruise ship ever built for the foreseeable future and makes the question more relevant than ever.
Let's begin with the traditional argument: Small ships are better.
Small ships imbue an affinity with the sea, creating a special relationship between man and Mother Nature which is vital to human history. Conquering the seas was essential to human progress; from the Euphrates to the Mediterranean, to the voyages of Columbus and the British Empire.
America grew up around its rivers with steamboats as the first powered vessels. Building the Erie Canal and mapping the Columbia River were the greatest achievements of its day.
It is this affinity with sailing that drives small ship cruising, generally in vessels ranging from 100 to 700 passengers. These smaller ships mostly sail longer and more exotic itineraries with extended stops to immerse the traveler in world history and culture.
When a smaller ship is sailing, usually at night, the atmosphere is congenial and reflective, usually with gourmet food, fine spirits and conversation with like-minded adventurers. At bedtime the motion of the ocean is a relaxing comfort. This lifestyle attracts like-minded travelers so the range of activities doesn't need to go far.
But tradition has its price.
Smaller ships have more crewmembers per guest and offer more personalized service. Smaller ships usually belong to the luxury cruise lines including Seabourn, Silversea and Regent.
Moving to modern day: big ships are better.
We have big ships, bigger ships and then we have mega-ships like Allure of the Seas--the biggest cruise ship ever built, just introduced last week.
To purists, the sea experience is lost on mega-ships, who claim they are too big to feel the engines or the ocean. You may have a balcony stateroom, but in the public rooms you can completely forget you are at sea. Big ships are full of activities including: live theater, casinos, movie houses, boutiques, gourmet restaurants, full-service spas and more. They have more appeal to a wider range of vacationers.
The concept of "the ship as the destination" defines big-ship cruising. And the selection of ports of call is almost a non-issue if the ship is exciting enough.
Using the brand new Allure of the Seas, with 5,400 passenger berths as an example, here is what you get:
•Allure can afford fully licensed full-format Broadway stage shows like "Chicago – The Musical"
•There is an actual ice rink, with Zamboni, for professional ice shows and passenger skating
•There is an outdoor AquaTheater for water-based acrobatic shows
•Passenger activities include a full service Vegas-style casino, a fitness center and spa facility, several pools, a miniature golf course, rock-climbing, Flo-rider surfing simulators, a carnival carousel, DJ and live music dance clubs, 25 different places to eat dinner each with a unique style of cuisine, a comedy club, piano bar, cigar lounge, champagne bar, martini bar and a British Pub with several ales on tap.
•Allure even has two open-air outdoor public areas within the structure of the ship. Central Park, 62 feet wide and 328 feet long, is an open air living park area surrounded by six decks of inward-facing balcony cabins.
•Royal Caribbean just inked a deal with DreamWorks Animation to feature first-run 3-D movies onboard like the current hit "Megamind." DreamWorks animated characters Shrek and Fiona are onboard to mix with the kids and jazz up the production shows. Allure is even big enough to hold parades with hundreds of characters in its indoor Royal Promenade, three decks tall and over 100 yards long.
So, Big or Small?
For all the relaxation and adventure of the true sea-going experience a small cruise ship is far more authentic. But you will usually pay more and there are fewer onboard activities, which purists refer to as "distractions."
For family vacations with diverse personalities sailing together a large ship is better. You will have a much larger selection of activities and more opportunities for your children to make new friends. Furthermore, while the brand new Allure of the Seas commands a higher than average price just because it is so unique, there are many large and diverse "mainstream" cruise ships that are actually bargains. Look into Carnival and Princess Cruise Lines for ships that carry 3000-plus passengers at very reasonable prices.
If you think you might want something in between--more adult, reasonable prices and not completely bereft of activities look into the "premium" cruise lines like Holland America and Celebrity.
Finally, if you really want to spoil your kids first and foremost, go for the brand new Disney Dream slated to begin service January 2011.

If you would like more cruise information we urge you to consult our Cruising101 FAQ
CruiseMates Cruise Glossary

I started writing about stock market investing for Motley Fool in 1995, but previously I worked aboard cruise ships. I co-founded CruiseMates.com, the first cruise travel guide on the Internet in New York City in 1999. CruiseMates, one the Web's top cruise travel guides was acquired by Internet Brands (NASD: INET) in 2006. Once CEO, I am now the editor of CruiseMates – Paul Motter.