What toiletries can you take on an airplane?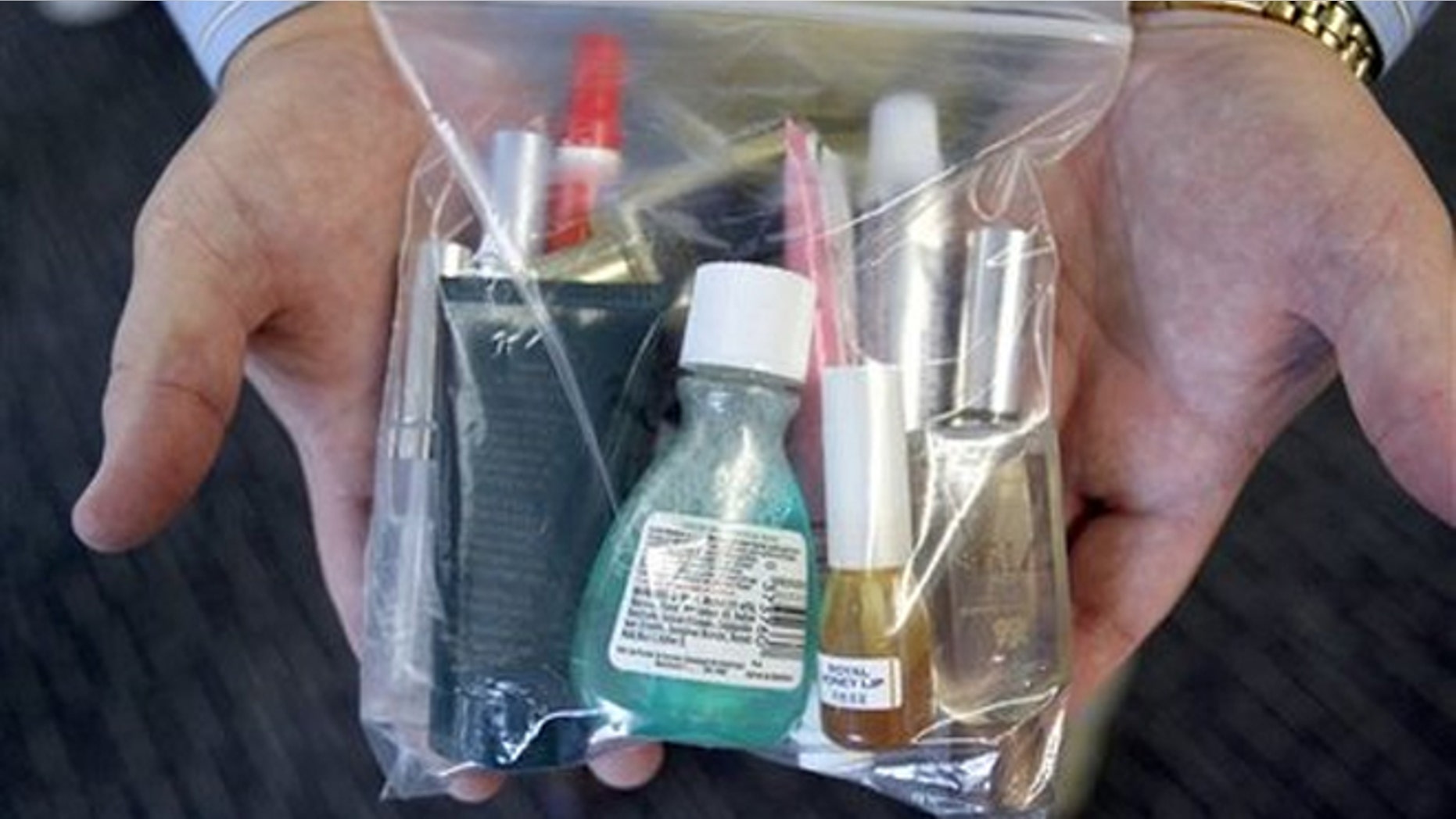 As more airlines charge extra for luggage, it's important to know what's allowed --and not allowed in your bag--and even what constitutes carry-on.  We answer these and other pressing travel questions.
Q: Are solid toiletries such as solid deodorant and wax-like hair products subject to the TSA 100 ml/3.4 oz. limit for "liquids and gels" or are they exempt?
A: According to the TSA website, solid deodorants are exempt, but "paste"-like products must adhere to the limits, so even semi-solid hair grooming products must be placed in that quart-size plastic bag. This question is answered on the TSA blog here: http://1.usa.gov/1aO3qgW. By the way, if you're flying through security at British airports, they're particularly strict about the size of the clear plastic bag.
Q: My family will be spending a week over Memorial Day 2014 at a home near Jackson Hole.  Airfare from right now is over $600 round-trip from Atlanta.  Airfare to Idaho Falls is slightly less.  What is the likelihood that the fares to either city will get less expensive closer to the departure date?  I need seven tickets.  What is the best way to get the best fares?  I've read that fares are higher when big blocks of tickets after purchased.  Is this something a travel agent could help with? Appreciate any advice that keeps me from spending a small fortune.
A: I see United charging $515 RT on your dates and Delta $464 RT now to Idaho Falls. So it's a great idea to check and check again.  Fares may go up or down at any time. Also be sure to check FlyFrontier.com as well. Searching your dates on Kayak.com, I didn't see Frontier Airlines listed at all, so check their site directly since they also fly to Jackson Hole. And another tip, if you're searching for several seats, it might be a good idea to search seats two by two since there might not be seven seats on the same flight at the lowest price (you could even fly on different airlines if need be).  And yes, a travel agent could help with a trip like this, although most travel agents now charge a fee to arrange airline tickets.
Q: What is considered as a carry on? I travel with my purse obviously and will bring my laptop along with my wheeled bag. Would three items be too much? My purse and laptop always go under the seat and my bag in the overhead compartment.
A: Unfortunately, many airlines would prohibit you from carrying on three items. I was recently stopped from boarding with a suitcase, backpack and a shopping bag when flying on US Airways. Luckily, I was able to cram the contents of the shopping bag into the other two items but the gate agent was not very pleasant about it. So I recommend putting the laptop in your wheeled suitcase.