Best world destinations after a break-up
Sometimes, you just gotta get away from it all – especially following a breakup, when the wounds are fresh and the memories at home are omnipresent. Getting some serious distance is not only cathartic, it can be the catalyst to help you mend, move on, and maybe even celebrate your solitude. So, put down the Ben & Jerry's, pack the suitcase, and get ready to escape Splitsville – these world destinations are just the ticket for the newly single traveler.
1. If He Broke It Off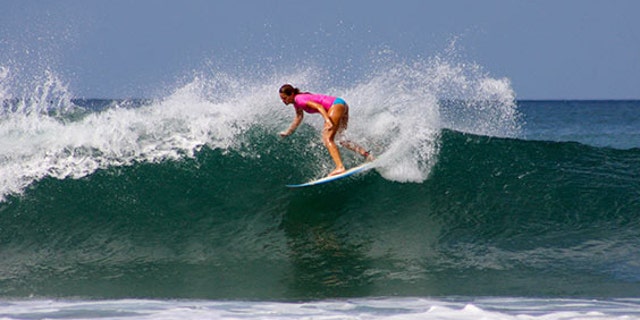 A girls-only surf camp in Nicaragua
Escape those waves of sadness and get your groove back by catching some real waves at Chicabrava, the first girls-only surf camp in Nicaragua. Not far from Costa Rica (but refreshingly absent of its hordes of honeymooners), this laid-back Central American beach destination offers a variety of breaks, including plenty that are prime for newbies. You'll learn how to hang ten from founder and owner Ashley Blalock, one of Nicaragua's top female surfers, and when you're not shredding up the waves, surf-centric yoga classes (and shopping time) are also on tap.
2. If She Broke It Off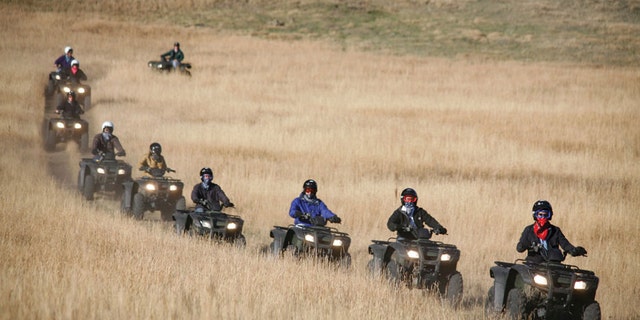 Cowboy up in Montana
So your heart took a serious pounding, dude. Mend it by getting in touch with your manly side in the southwest corner of the state, whose millions of acres of pristine wilderness were made famous by the fly-fishing flick "A River Runs Through It". Several luxury properties have cropped up around the area, but the pioneering Resort at Paws Up still delivers a premier experience. At the 37,000-acre working ranch, guests can partake in cattle drives (and clay pigeon shooting, trail riding, and whitewater rafting) by day, and tuck into gourmet meals, complete with an impressive wine list (and, of course, whiskey), before bedding down in luxury cabins or tents – digs that deliver just the right amount of masculine ruggedness and it-will-all-be-ok comfort.
3. If It Was a Messy Divorce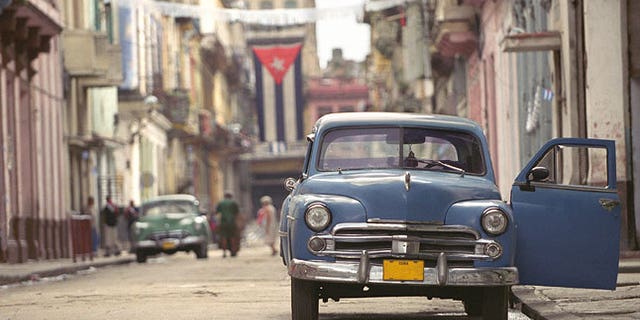 Cuba
All that squabbling over who gets the house or the car will be put into humbling perspective during a trip to this island nation where the Communist Party still has a grip on just about everything, right down to the cows. Plus, the Internet is spotty at best and your cell phone won't work, which almost guarantees an off-the-grid escape from all that fighting. Finally, Cubans are warm, welcoming, and always up for a party – grab a mojito and toast your freedom (even better if you can do it in Spanish).
4. If the Romance Died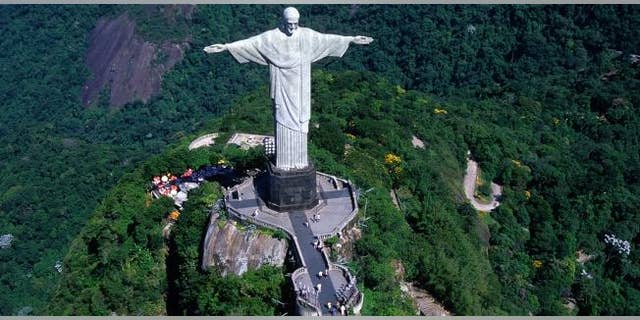 Rio de Janeiro
If the sparks just fizzled, you're due for some serious sizzle in your life, and Rio de Janeiro is just the spot to find it. Full of sun, samba, and sexy cariocas, as the locals are called, the city exudes a zest for life that's unparalleled. And there's no better time to plan a trip with Brazil gearing up to host the 2014 World Cup, the 2016 Summer Olympics, and Carnival (every February). Slip into a swimsuit that leaves little to the imagination and bronze on the beach. When the sun goes down, samba and salsa with reckless abandon. You're certain to leave with a smile on your face and a new spring in your step.
5. If There Was Infidelity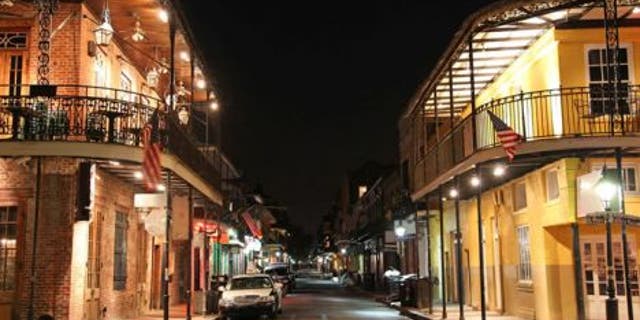 New Orleans
Your first order of business in the Big Easy: hitting up one (or all) of the city's quirky voodoo or witchcraft shops, where you can pick up a voodoo doll or cast a spell on the carousing cad (several places to check out: the Historic Voodoo Museum, Marie Laveau's House of Voodoo, and Hex Old World Witchery). Next up: Dig into some lip-smacking, Cajun comfort food: fluffy beignets, rich crawfish etouffee, and muffalettas the size of tire wheels. Finally, exorcise those nasty relationship demons with some soul-satisfying jazz and blues, accompanied by a perfectly mixed cocktail (or several), that Nola is famous for.
6. If the On-Again-Off-Again Romance is Off For Good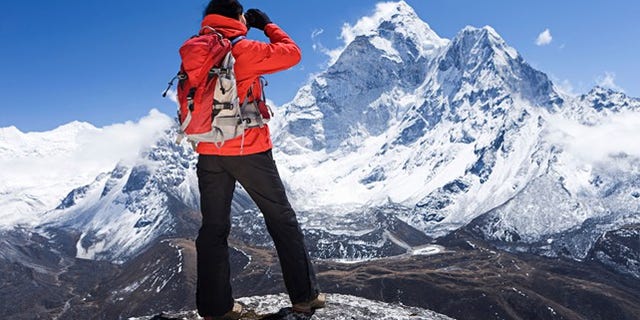 Trek the Himalayas
For an epic adventure that will put all that break-up-then-make-up waffling into stunning clarity, embark on a 150-mile hike around the 26,545-foot peak of Annapurna, one of the world's most majestic mountains. Tackle the journey local-style and stay at teahouses in Nepalese villages; go with a guide or – for some serious bragging rights – take a solo sojourn so you can linger in your favorite places. And while there are areas of good cell reception, the breathtaking beauty of this part of the world is so transformative you won't even be bothered to check your phone for an "I miss you" message from what's-his-(or her)-name.
On the flip side, there are also some destinations that should be avoided for the newly single traveler:
7. If Newly Single Avoid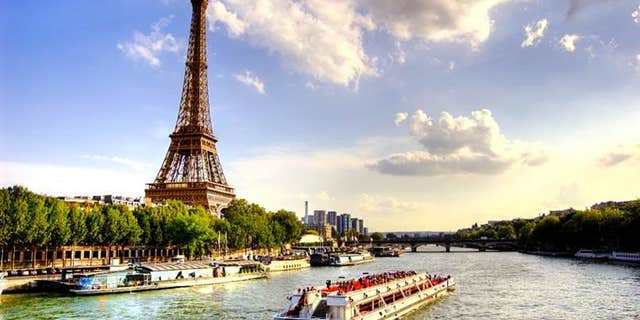 Paris
Les Misérables indeed -- one of the world's most romantic cities can feel downright dismal for those mending a broken heart. Cozy cafés and strolls down the Seine are best shared with a special someone.
8. If Newly Single Avoid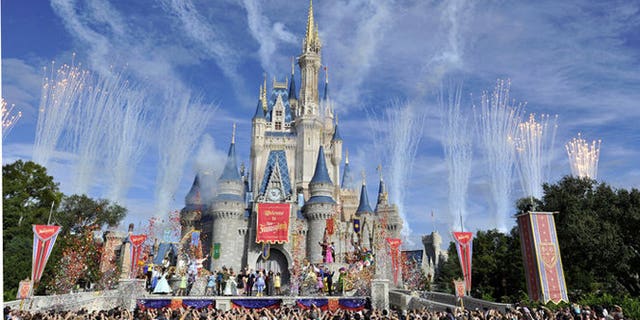 Disney World
Immersing yourself among the stifling crowds of other people's screaming children is a seriously Dopey move following a split. The only possible exception? If you plan to park yourself indefinitely at Epcot's Drink Around the World Showcase.
9. If Newly Single Avoid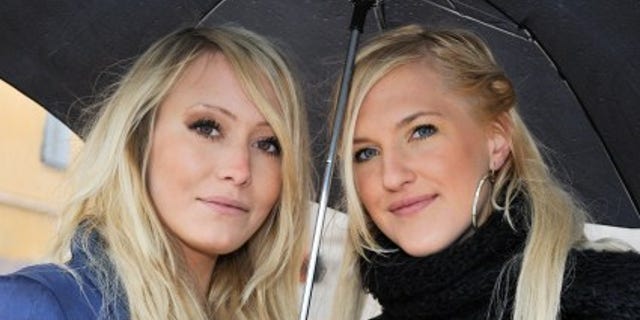 Scandinavia
The locals are almost unequivocally tall, blond, and hot (and often, paired off); cities are expensive; and during the winter, the weather is cold, dark, and depressing – even more so without someone to snuggle with. Save a trip for when you've got a travel partner who really tickles your fancy.