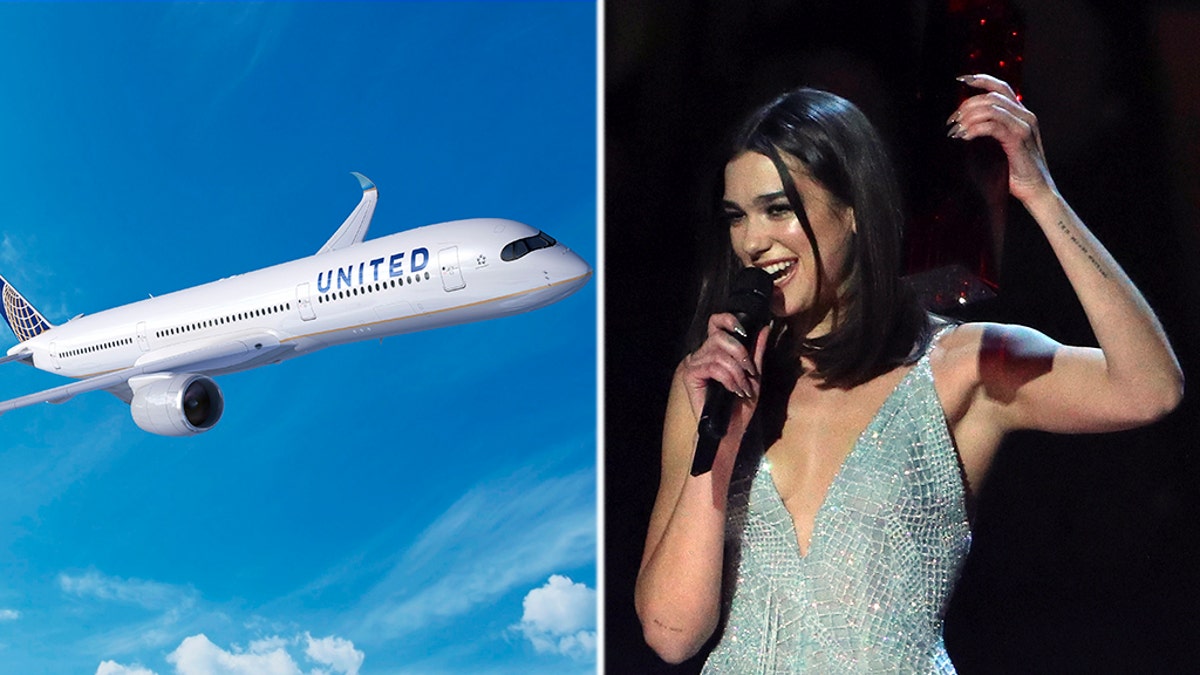 Pop singer Dua Lipa took to Twitter to call out United Airlines for allegedly ignoring concerns over her sister's peanut allergy.
"I can't believe i'm on a @united flight rn and I told the steward that my sister was severly [sic] allergic to nuts and his reply was 'we're not a nut free airline so if she has an epi pen she might have to use that as we can't not serve other passengers in your section nuts'," Lipa wrote.
OHIO MAN CALLED IN BOMB THREAT SO HE WOULD NOT MISS UNITED AIRLINES FLIGHT
A fan responded to Lipa, suggesting a United Airlines flight attendant could have made an announcement regarding her sister's allergy, but the 22-year-old British songstress said United did not.
"They didnt! They just said well we wont serve you two nuts but thats all we can do! LOL," she wrote.
According to United Airlines' allergy policy, flight attendants can talk "to other customers seated nearby to refrain from opening and eating any allergen-containing products they may have brought on board," though the company says it only does that "in some cases."
United Airlines responded to Lipa, explaining that they cannot guarantee an allergen-free cabin.
"Passenger safety is our top priority. We can't guarantee an allergen-free environment but we work to address allergy concerns onboard [e.g.] we don't serve pre-packaged peanuts," United Airlines tweeted in response. "We want to address your concerns so let's connect when you land. We'll contact our in-flight crew too."
FOLLOW US ON FACEBOOK FOR MORE FOX LIFESTYLE NEWS
United Airlines says the company "does not serve pre-packaged peanuts on our flights. However, we prepare and serve meals and snacks utilizing a variety of other ingredients including major food allergens."
"Due to the presence of food allergens in the processing environment and in meals and snacks served, United cannot guarantee an allergen-free meal or environment on its flights. Further, it is not possible to prevent customers from bringing food items on board that contain major food allergens including peanuts," the company says on their website.