Tourist deported from Myanmar over problematic tattoo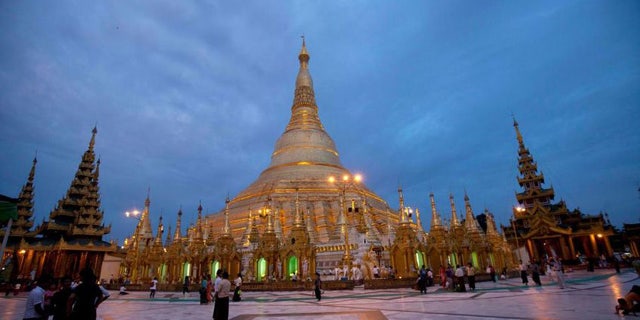 NEWYou can now listen to Fox News articles!
Committing serious crimes could always get you booted from your holiday destination, but one Spanish tourist is facing deportation over a problematic tattoo.
The unnamed male tourist has reportedly been kicked out of Myanmar after local monks took offense to an exposed tattoo of Buddha on his leg.
The man was detained in the ancient town of Bagan, which attracts thousands of tourists a year to its temples and pagodas.
He was then sent to the major city of Yangon.
"Monks in Bagan saw a Buddha tattoo on his right leg because he was wearing shorts. They informed us as it's not appropriate," a police officer in Bagan told AFP anonymously.
A police official at Yangon, who also spoke under the condition of anonymity, confirmed the man had been detained and said he would be deported to Bangkok, Thailand.
"We will send him back because he violated the rules as a tourist here," the official said.
The influence of religious hardliners in Buddhist-majority Myanmar appears to be hardening as a new civilian-led government, replacing decades of junta rule, embraces foreign investment and international tourists.
The AFP reports a small but influential Buddhist nationalist movement has been railing against what it perceives as "corrupting Western influences" as well as the five per cent of the population that are Muslim.
But this is far from the first time a tourist has landed in hot water for being seen to disrespect the image of Buddha in Myanmar.
Last year New Zealand bar manager Phillip Blackwood spent 10 months in jail forusing a "psychedelic" depiction of Buddha wearing headphones to promote a cheap drinks night on Facebook.
A Canadian tourist — who was a practising Buddhist — was detained in 2014 for sporting a leg tattoo of Buddha.
Also that year, a British nurse was thrown out of Sri Lanka in 2014 for a Buddha tattoo on her arm despite her insistence she was a devotee who got inked as a mark of respect.
Another Briton was thrown out of Sri Lanka because of a Buddha tattoo in 2013.
Airports in Thailand are emblazoned with posters warning foreign visitors not to get tattoos of Buddha.
Countries such as Myanmar and Thailand believe the body becomes less sacred from the head down, making Buddha leg tattoos potentially more offensive.
The Spanish man's likely deportation from Myanmar comes as Cambodia cracks down on inappropriately dressed tourists in ancient sites of religious significance.
Last week, authorities at the country's famed Angkor temples told foreign tourists they must wear pants or skirts below the knees and shirts that cover their shoulders.
Anyone dressed inappropriately would be forced to change their clothes before being allowed to enter.
Long Kosal, a spokesman for Apsara Authority which oversees the archaeological site, said the ban was implemented because "wearing revealing clothes disrespects the temple's sanctity", AP reported.
Angkor Wat is Cambodia's biggest tourist attraction, attracting 2.1 million foreign tourists last year.
The UNESCO World Heritage site is such a symbol of national pride it is emblazoned on the Cambodian flag.
So local authorities were infuriated last year when Western tourists began posing naked for photos at the temples, leading those who were caught to be fined and deported.