Top five tourist sites in Florence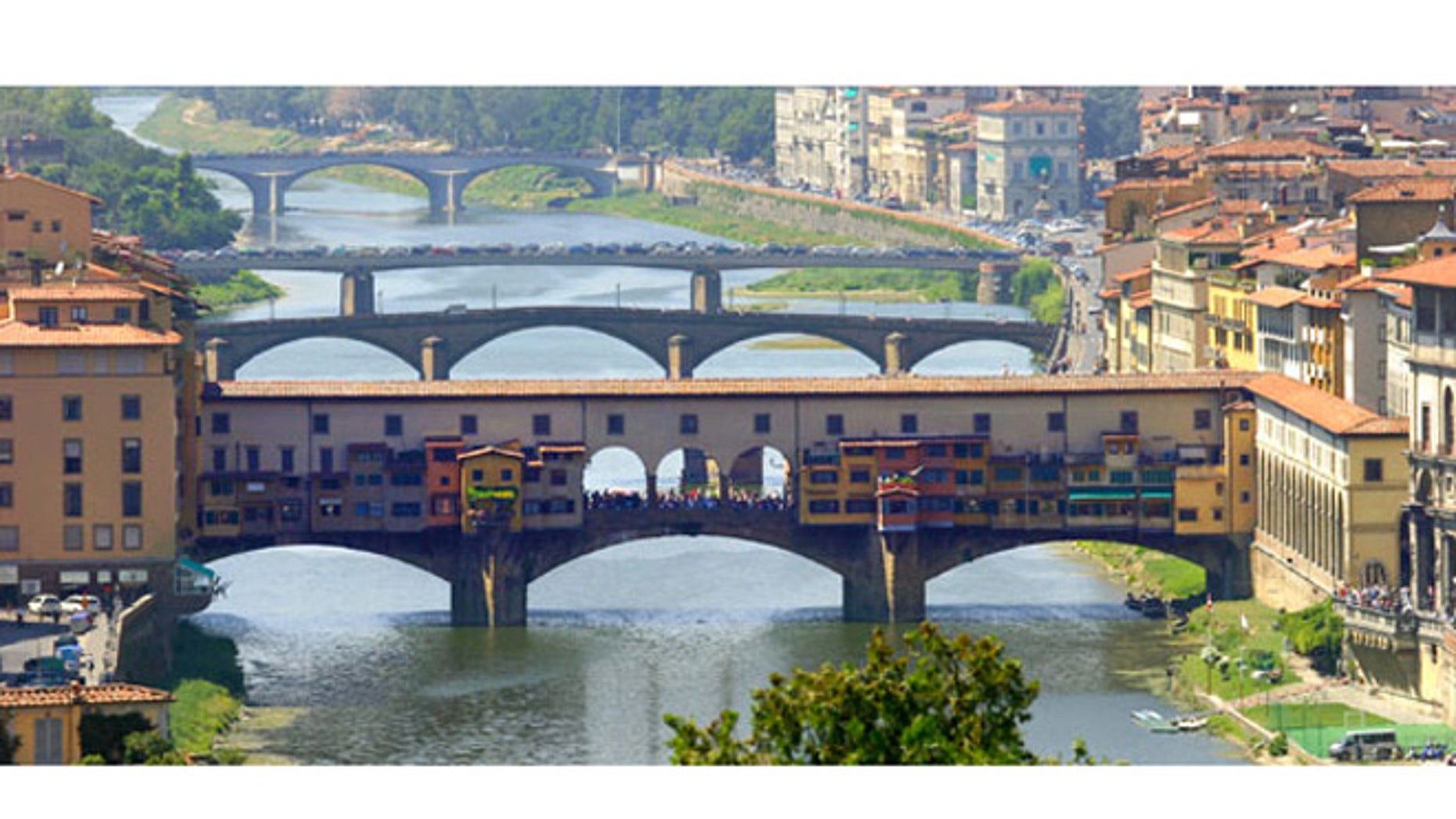 Florence, Italy, is known for its role in the Renaissance and its collection of art from this pivotal period. Here are five architecturally impressive and artistically beautiful places to visit on your trip to Florence:
Piazza del Duomo
Florence's Cathedral of Santa Maria del Fiore (Il Duomo) is one of the city's most famous structures. The cathedral was built on the foundation of the Basilica of Santa Reparata, which may date back as early as the fifth century.
Arnolfo di Cambio originally designed the first version of the new cathedral in 1296, but Filippo Brunelleschi's iconic dome wasn't added until the 15th century, and the facade that we see today was completed in 1887. The dome was considered one of the most ambitious engineering and architectural projects of its time.
The nearby Battistero di San Giovanni (Baptistery of St. John) is known for its bronze Renaissance doors, the originals of which are now on display in the Museo dell'Opera del Duomo. The east and north doors depict stories from the Old and New Testaments, respectively, while the south door shows scenes from the life of Saint John the Baptist, the city's patron saint.
Gallerie degli Uffizi (Uffizi Galleries)
Arguably one of the most famous museums in the Western world, the Galleria degli Uffizi was designed in 1560 to house Cosimo I de' Medici's "uffizi" (administrative offices). The Medici later moved their art collections here. It now houses some priceless Renaissance works, including Sandro Botticelli's "Birth of Venus" and "Primavera," Raphael's "Madonna of the Goldfinch" and Michelangelo's "Doni Tondo."
Ponte Vecchio (Old Bridge)
As its name suggests, Ponte Vecchio (Old Bridge) is Florence's oldest bridge. Spanning the Arno River, the Ponte Vecchio was famously spared during World War II when the Germans blew up three other bridges that crossed the river. In 1593, Ferdinando I de' Medici, the Grand Duke of Tuscany, ordered that only goldsmiths and jewelers set up shop on the bridge.
Galleria dell'Accademia (Accademia Gallery)
No first-time trip to Florence is complete without a visit to see Michelangelo's "David" at the Galleria dell'Accademia (Accademia Gallery). The 17-foot-tall famed statute shows the Biblical figure David about to attack the giant Goliath.  It was moved from the front of the Palazzo Vecchio to Accademia Gallery in 1873. The museum is also home to five other Michelangelo sculptures: "St. Matthew" and the four unfinished "Prisoners." Save yourself time by buying tickets online.
Santa Croce
Something of a hub of Renaissance celebrity tombs, the Gothic Santa Croce is the final resting place for Michelangelo, Galileo Galilei, Gioacchino Rossini and Niccolò Machiavelli, to name a few. It also has a monument to Dante Alighieri and an impressive collection of art, including Giotto frescoes in the Bardi and Peruzzi chapels and Donatello's "Annunciation."