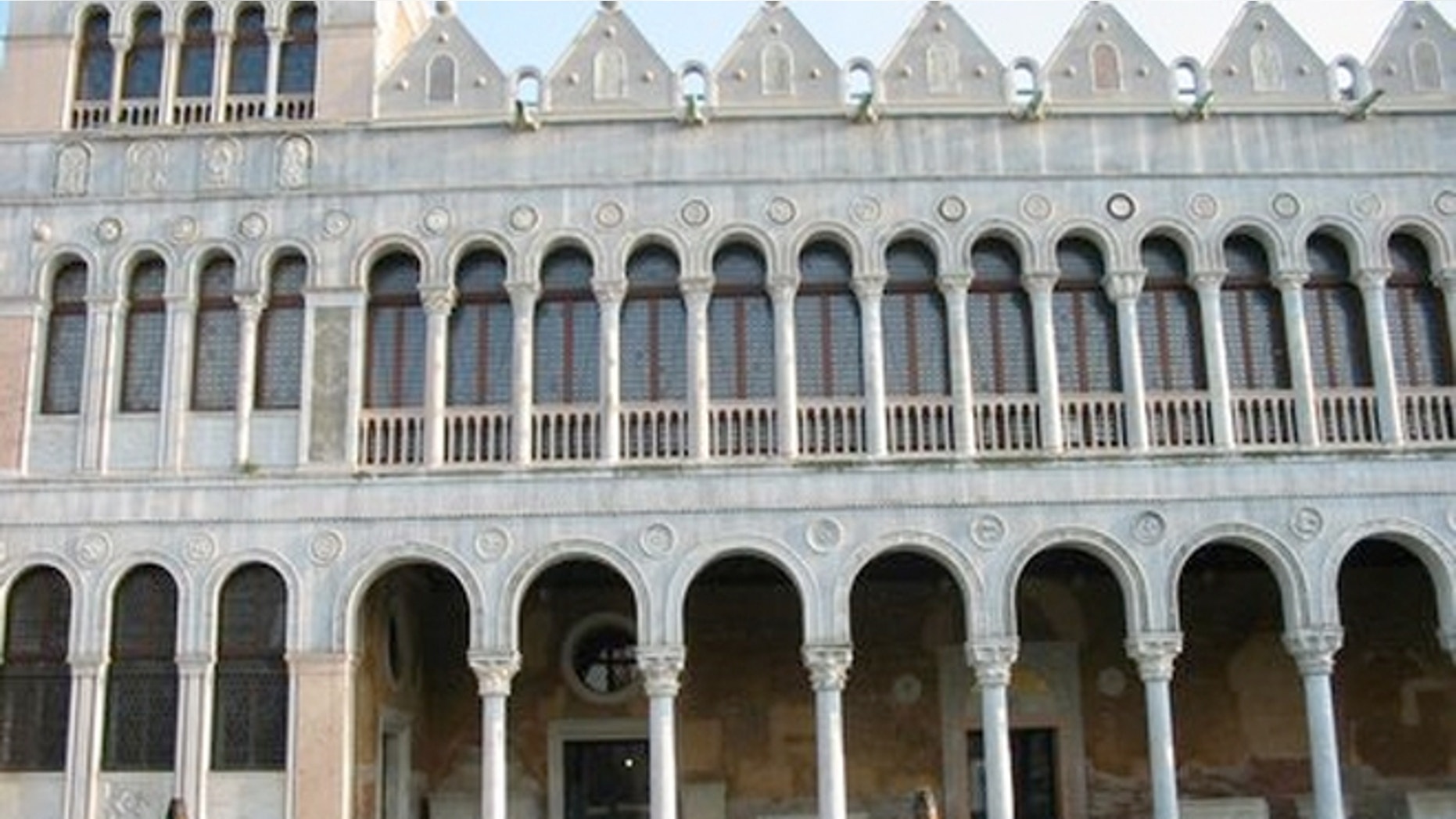 From Lombardy in the north to Sicily in the south, Italy's regions are divinely diverse in climate, tradition and flavor. And because variety is the spice of la dolce vita, we've used this criterion to create our selection of Italy's finest hotels. We've also taken into account style, history, service and, of course, setting. Whether you want a view of the Grand Canal, the Tuscan countryside or the Mediterranean Sea, we've made sure that your wish will come true. While you may have to wait in line to see the Vatican and the Uffizi, in these singular properties exclusivity is ensured.
BOLOGNA
Grand Hotel Majestic "già Baglioni"
Opulent is an understatement when it comes to the historic Grand Hotel Majestic "già Baglioni," dating back to the 1700s and situated in the heart of Bologna. With its white marble, chandeliers and grand stairway, the lobby feels like its own palace. The hallways are regal, adorned with Renaissance art, and the public spaces are decked out with magnificent antique furnishings. Although the 109 guest rooms are time capsules for rich eighteenth-century traditions, modern needs are met. For relaxation, the wellness center features a sauna and Turkish bath. I Carracci restaurant (with an incredible frescoed ceiling) specializes in regional cuisine — you'll never dismiss spaghetti as commonplace again after you've had handmade pasta and authentic Bolognese sauce here.
CAPRI
La Scalinatella means "little stairway," but we'd like to take poetic license and expand that definition to "stairway to heaven." Sitting atop a hill in one of the most picturesque settings on Capri, this pristine white boutique hotel has romantic flair and just 30 spacious, light-infused rooms with Majolica floor tiles, discreet antiques and terraces that serve as open air living rooms overlooking the Mediterranean Sea. The two beautiful pools are as timeless and fashionable as Sophia Loren circa "It Started in Naples," which was filmed on the island. Their terraces also provide the setting for complimentary continental breakfast — we can think of no more enjoyable way to greet the day.
CHIUSDINO
Cypress-lined paths lead the way to this thirteenth-century villa. Once a resting place for pilgrims making the journey to Rome, it is now an elegant retreat for contemporary seekers of serenity. In the guest rooms, hand-painted murals provide the backdrop for antiques and tapestries, while outdoors, a rustic bar with candlelit alcoves overlooks the freshwater pool. As a working estate, Borgo Santo Pietro produces herbs, spices and vegetables, which are incorporated into the restaurant's cuisine, as well as the spa treatments. Also a highlight for lovers of local flavor is the wine cellar, with its thoughtful collection of regional vintages.
FLORENCE
Hotel Savoy is a designer's dream ... literally. The contemporary and discreetly quirky interiors are the product of international designer Olga Polizzi, sister of Sir Rocco Forte of the eponymous hotel empire. (No surprise: this property flies under his banner.) The house restaurant, L'Incontro, enjoys a convivial location overlooking Piazza della Repubblica. This is just the beginning of having the city at your doorstep — the Uffizi Gallery and the Ponte Vecchio are a pleasant stroll away. Or, visit Relais Santa Croce in Florence, one of the Top 10 boutique Hotels in the World
LAKE COMO
Known for its lavish private villas and celebrity cachet, Lake Como is one of Italy's most enticing holiday destinations. With the opening of CastaDiva Resort & Spa, it now has a full-scale resort worthy of its glamorous image. The former home of soprano Giuditta Pasta, the property features 73 guest rooms in seven villas, as well as an additional pair of private villas for those who want the at-home-on-Lake Como experience complete with on-call chef and butler. Not only does the swimming pool float dramatically on the lake, it is transformed into a fountain paired with opera music at night. Rounding out the appeal of this singular destination are original frescoes, botanical gardens, a gorgeous spa and fine dining at L'Orangerie, with a menu that focuses on local culinary traditions.
ROME
Yes, we know, Tom Cruise and Katie Holmes reportedly spent their wedding night here. But that's not the most exclusive thing about this hotel. When it comes to views overlooking the Eternal City, they are yours and yours alone. Whether you're staying in one of the distinctive suites or dining at Imàgo restaurant, the panorama is breathtaking. Of note: the seventh-floor Presidential Suite Penthouse complete with silk walls, Venetian mirrors, a desk dating to 1780 and a fabulous terrace. Adding to Hassler Roma's distinction is the sleek on-site Amorvero SPA and a coveted location atop the Spanish Steps. Also, check out Hotel Cipriani in Venice, one of the Top 10 Celebrity Spotting Hotels in the World
SAVELLETRI DI FASANO
Bordering the San Domenico Golf Club, which itself flanks the ancient Roman city of Egnazia on the Adriatic Coast, this family-owned resort offers a unique experience. Along with traditional hotel rooms and suites, it is home to 28 individual villas with private swimming pools and Borgo Village, a hamlet-like collection of guest rooms, suites and houses. While this property was newly built, its architecture is based on traditional Apulian characteristics, which makes it feel steeped in history. The grounds feature four pools, tennis courts and indigenous plants such as jasmine and prickly pear cactus. Vair spa touts a "made in Italy" philosophy in every aspect, from its products to its staff, and at the five restaurants (including one just for kids) and cooking school, home-grown products are used whenever possible.
SICILY
Dating back to 1873 and now managed by the discriminating Orient-Express hotel group, the Grand Hotel Timeo enjoys a scenic location facing the ancient Greek Theater of Taormina. While all of the rooms are beautifully done in Italian-baroque style, it's those with balconies and terraces that you want — their views are gorgeous, overlooking Mount Etna and/or the sea. Or if privacy is your priority, book a suite in the Villa Flora, a freestanding country house just a short walk from the main building. Among the leisurely ways to spend your days, you can sip limoncello on the "Literary Terrace," savor an orange blossom essence massage at the wellness center or take a shuttle to the private beach. You'll also want to spend some time in a quiet corner of the grounds, strolling among the magnolia, cypress, olive and palm trees.
SIENA
More than just a hotel, Borgo San Felice is an authentic medieval hamlet — lovingly restored from its eighth-century origins and transformed into one of Italy's truly unique lodgings. Here you will find just 29 guest rooms, sixteen classic suites and one Prestige Suite, all tastefully decorated with hand-crafted Tuscan furniture. Along with expected holiday amenities such as a heated swimming pool and tennis courts, the property features a cooking school, wine cellar, picturesque winding lanes and an ancient Romanesque church that is ideal for weddings. While there's no reason to leave this magnificent property, if you do feel inclined to explore the neighboring vineyards, vintage automobiles are available for area tours.
VENICE
Brooding, moody Art Deco interiors set the sexy tone at this boutique hotel right on the Grand Canal. A private pier welcomes guests arriving by gondola (or motorboat), as does the waterfront bar, serving cocktails in a glamorous vintage setting. Because the building dates back to the sixteenth century, each of the eighteen rooms has its own unique layout. Of note among the captivating design features are parquet floors, decorated columns and Murano glass mosaics that glimmer brightly along the façade. Further enhancing this tribute to fine living is an enviable location within easy strolling distance to the Rialto Bridge. See why Venice is a Top 10 Romantic Destination in the World
MORE ON GAYOT.com
Tuscany's Il Salviatino and The World's Most Romantic Hotels