Top 5 surprisingly spooky places
As Halloween night nears, spooky attractions in America's favorite cites come to life. Fright fests and devilish decor abound in towns across the country, but there are special sites that bring more to the table than seasonal cobwebs and creepy creatures. These destinations go above and beyond your typical haunted house with legendary tales of ghosts from generations past. From Vegas to Vermont, FoxNews.com has the scoop on the best creepy locales for the truly brave souls.
And be sure to check out our video road trip here.
1. Notchland Inn, Harts Location, New Hampshire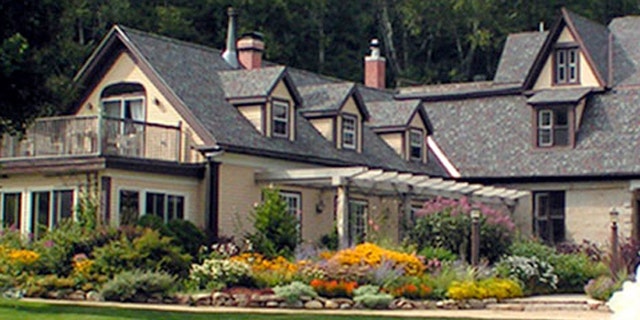 NEWYou can now listen to Fox News articles!
Nestled between the White Mountains sits Notchland Inn, a popular resting place for travelers passing through the national forest. The inn is home to guests and ghosts alike. Ed Butler, innkeeper at Notchland Inn, says the spirits that dwell here are from long ago. The property was originally built by Sam Beemus, a dentist from Boston, in the 18th century. Upon his death the property was owned by the Crawford family who turned the estate into an inn. The Crawford family's headstones are just a stone throw away from the front door, an eery reminder that spirits might be wandering down the corridors. Some guest of the inn have reported unexplainable phenomena during their stay. One traveler reportedly awoke to see the name Abigail written on the mirror in steam. Other guests and employees of the inn say that they have felt a presence at times hovering over their shoulder. Butler says he believes Beemus still wanders the grounds, keeping an eye on his property even centuries after his death. Butler insists that any spirits that inhabit the inn are of the friendly variety, wishing travelers well as they pass through the White Mountains.
2. Oakland Cemetery, Iowa City, Iowa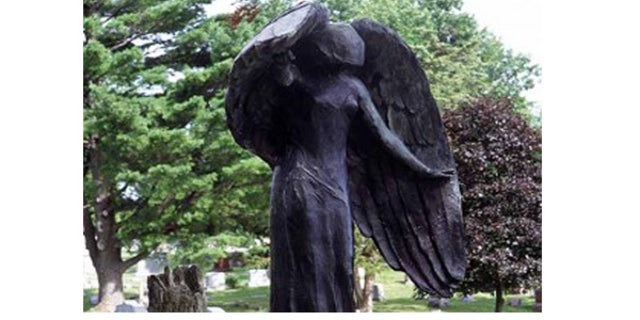 Don't get too close to the Black Angel of Oakland Cemetery in Iowa City, Iowa. She was placed in the cemetery in the early 1900s and has since gone from bronze to black. Some believe the color change was because of evil, infidelity, and murder - and with every life she takes, her color turns a darker shade of black. The statue conjures up fear and superstition because angel's wings are typically uplifted and their eyes look towards heaven. But the Black Angel is looking at the ground and her wings are lowered. Her position has led many to believe that she's an angel of death rather than one of mercy. Today, there are many myths surrounding the Black Angel. Some say that simply touching the statue will bring the end of life within seven years. Others say that anyone who kisses the statue will die instantly.
The Black Angel is a favorite spot for college students looking to be spooked around Halloween. But skeptical cemetery workers aren't as scared. "I've been here a dozen years and I've touched it. So I don't think that's true," said Kurt Schultz, a maintenance worker for the cemetery. Only daring visitors to the cemetery will find answers to the Angel's mysteries.
3. Evergreen Cemetery, Tucson, Arizona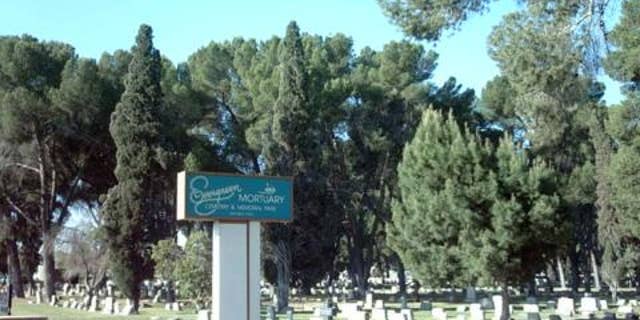 Tucson is littered with spooky sights, including haunted hotels and creepy theaters. But few spots are creepier than Evergreen Cemetery. Founded in 1907, Evergreen is the final resting place for several of Tucson's founding pioneers. And according to some visitors, you can still see them at night from time to time. Others report hearing the voices of children late at night on the grounds. One woman even says she had her hair pulled by a "mysterious force" while looking at the grave of a John Doe.
4. Circus Circus, Las Vegas, Nevada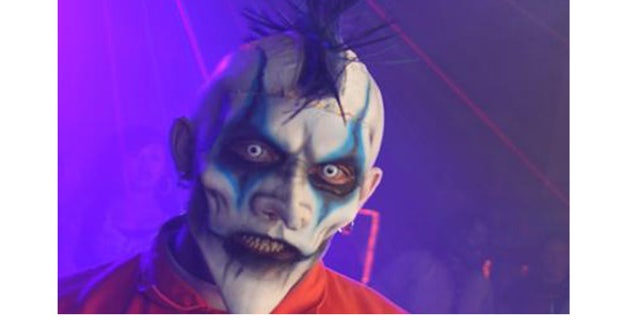 In Sin City, everything is over-the-top, but at Circus Circus, the fear factor is turned up a notch. A black, not red, carpet is rolled out for Circus Circus' Fright Dome, a 250,000-square foot indoor attraction with six different haunted houses. The Fright Dome, which runs until the end of October, draws celebrities, like Motley Crue's Vince Neil. But if you're looking for some actual ghosts, just head over the attached Circus Circus hotel. Legend has it that a mother, who took her own life as well as her child's, is said to be roaming the halls and that strange sounds can be heard in certain rooms within the hotel and casino.
5. Old Wesson School, Wesson, Mississippi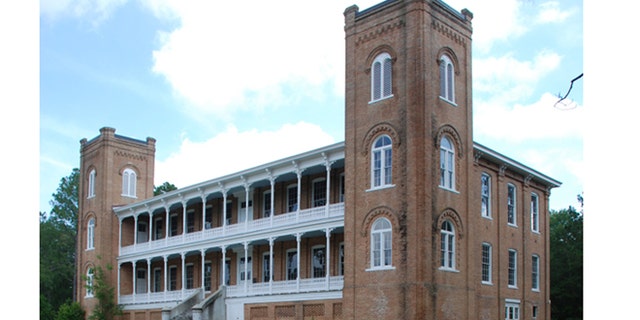 The Old Wesson School, built in the late 1800's, is thought to be the home of ghosts. Wesson mayor Alton Shaw says the school has recently been renovated, but before that, it stood empty for more than a decade. Today, the school has been turned into a community space, but if you're brave enough to go down into the basement, you may see shadowy figures of white lurking about.
Lauren Blanchard, Aalia Shaheed, Matt Finn, Hillary Vaughn and Kyle Rothenberg are part of the Junior Reporter program at Fox News. Get more information on the program here and follow them on Twitter: @FNCJrReporters