The world's most beautiful hotel bathrooms
Often overlooked but just as integral as well-designed guest rooms, these hotel baths offer a wow factor all their own.
1. Osprey Pavilion, Southern Ocean Lodge, Kangaroo Island, Australia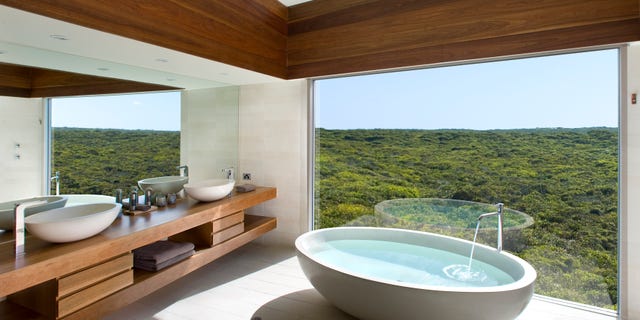 With sprawling views across a pristine island in the Great Australian Bight, this bathroom features a hand-carved granite tub and heated limestone floors. From $1,524 per person/night (includes all meals and a selection of excursions).
2. Royal Monceau Suite, Le Royal Monceau Raffles, Paris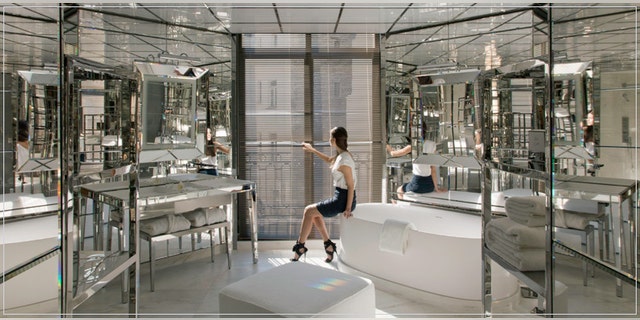 Conceived by French interior design star Philippe Starck, the extraordinary bathroom in the Royal Monceau Suite features a ceiling that's entirely backlit. As a result, the space is devoid of shadows, a crafty trick that Starck, who prides himself on "democratic design" (function before form), carefully calibrated to ensure that guests have the best possible light in which to see themselves in the mirrored walls. From $16,020/night.
3. Kingston Treehouse, Lion Sands Game Reserve, Kruger National Park, South Africa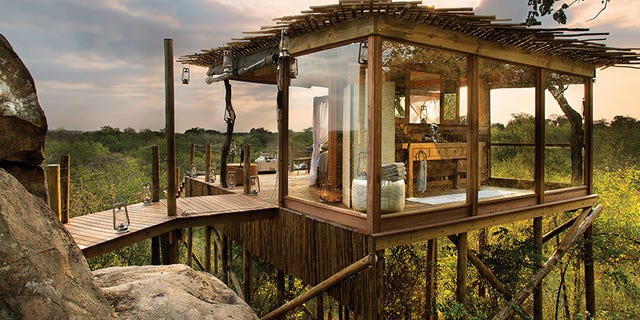 The perfect vantage point to behold Africa's wildlife (most notably the Big Five—lions, elephants, leopards, buffalo, and rhinos), this pavilion is elevated almost ten feet above the ground and offers stunning panoramic views. From $282 per person/night.
4. I Love Amsterdam Suite, Conservatorium, Amsterdam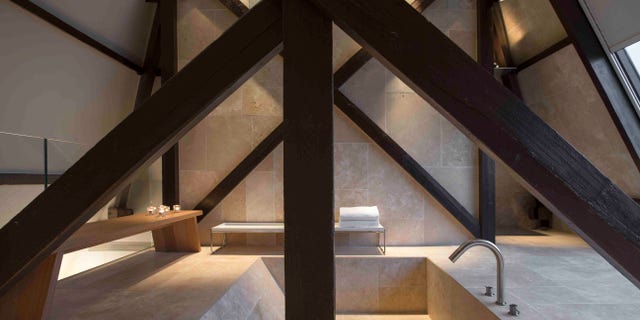 Housed in the rafters of Amsterdam's former Postal Savings Bank from the 19th century, this haven features a deep soak tub and is clad entirely in Jerusalem sandstone. Oregon pine and hemlock beams provide a dramatic counterpoint to the sleek surfaces. From $3,869/night.
5. Affresco Suite, Il Salviatino, Florence, Italy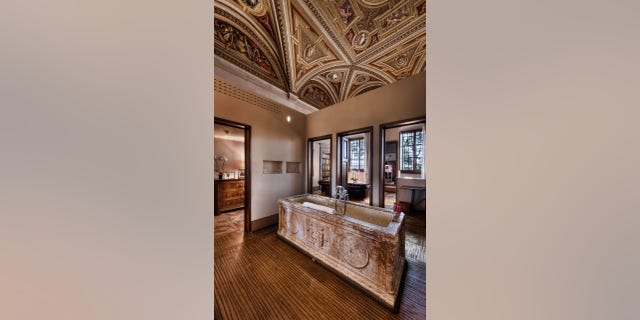 As the name would suggest, this suite (and consequently its bathroom) is anchored by a Bruschi fresco from 1886, discovered during the building's most recent renovation. Central to the space is an ancient soaking tub of intricately carved stone. From $1,216/night.
Check out more of the world's most beautiful hotel bathrooms.
More from Architectural Digest
10 Hotels with Unbelievably High-End Amenities
Inside Jennifer Aniston's Gorgeous Beverly Hills Home
The World's 15 Best Hotels for Fall Getaways