The country's biggest man-made lagoon is heading to Vegas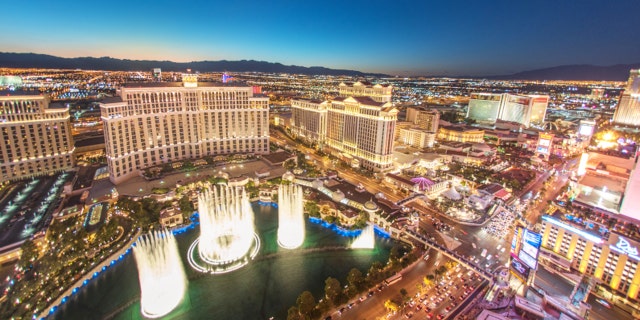 Las Vegas is known for being flashy, but what about splashy?
Casino titan Steve Wynn, who said last week that his business caters to the wealthy because "nobody likes being around poor people — especially poor people," plans to bring another mega-resort to town.
Sure, it will include a 1,000-room hotel, a casino and dining options — all pending approval, of course. But what really stands out is a mammoth man-made 38-acre lagoon by Crystal Lagoons, whose size will make it the biggest in the US, The Post has learned.
The Crystal Lagoon in Sharm El Sheikh, Egypt is the Guinness World Record holder for the largest lagoon in the world.Photo: Courtesy Crystal Lagoons
The crystal blue expanse will be the centerpiece of Wynn's 130-acre development, called Wynn Paradise Park, and will measure more than 30 football fields. A white-sand beach will surround the water. Guests can do more than sunbathe and swim — they can jet ski, sail, windsurf and paddle board through the lagoon as well.
It's not only for daytime fun, either. At night, fireworks displays will be launched from the lagoon's 120-foot center island.
"We could put [on] a water-ski show in the afternoon and we could at night have a great show like they have in Disneyland, only bigger, and we can have fireworks every night . . . that would cover the whole 40 acres as an umbrella," Wynn reportedly said in a call to investors.
This lagoon is Crystal Lagoons' latest US record.
The story originally appeared on NYPost.com.