The Best (and Worst) Holiday Gifts to Bring Home From Your Trip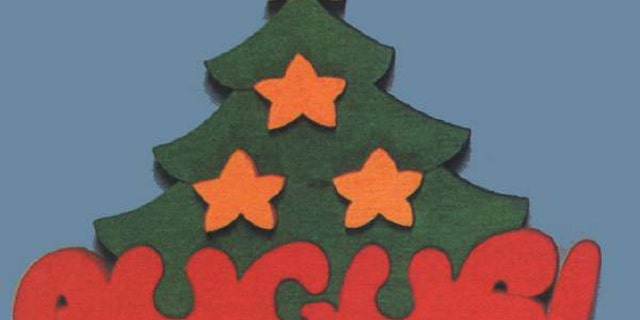 Last year I reported on how to buy decent and inexpensive souvenirs, but if you're vacationing this month with the hope of knocking off some holiday shopping, a simple souvenir -- however thoughtful -- may not cut it for the VIPs on your gift list. The kind of gift I'm talking about is one that goes beyond a cheap trinket, is unique to the destination you visited and, not incidentally, was actually made there. And for your purposes, the item should be easy to get home.
"I don't think I've ever taken a trip to Paris and not been asked by someone to bring back either wine or cheese," says Virtualtourist.com member Paris92, "both of which are not only difficult to transport but clearly available in the United States in some form. Instead I bring back edible candied rose petals from Au Nom de la Rose, which is actually a floral chain. Friends love the novelty of them and I love how beautifully they're packaged and how easy they are to bring back. They run just under 13 Euros [$17]."
If Parisian art is more your recipient's thing, don't follow the herd. "It drives me crazy when I see tourists spending money on Toulouse Lautrec –Monet-Da Vinci-themed anything," Paris92 adds. "Instead of dropping money on those, why not head over to the bouquinistes [used book vendors] who line the Seine and pick out a really great French vintage print?
Here now, some more of the best – and worst – destination-oriented gifts you could bring home for the holidays.
London
For the special guy on your holiday gift list "who dons fine suits and appreciates the best of the best, splurge on a tie for 75 pounds ($118) at Gieves and Hawkes on Savile Row," suggests flight attendant Susan Fogwell. Deserving ladies might appreciate artisan chocolate from Demarquette in Chelsea, she says, where a Victorian Christmas ganache selection will run you 20 pounds or about 32 dollars. Fogwell laments that "most umbrellas found in London are now made in China, so unless you find one made in England, it's pointless to buy one."
Ireland
Holiday shopping for a slew of female officemates? "Reasonable lightweight scarves from stores around the Ring of Kerry [will run] around $20," says Ava Roxanne Stritt, "with many on sale for three for $50 with [in some cases a] free Irish Coffee to boot while you shop even if you don't purchase anything." She adds that "the view from anywhere on the Ring of Kerry is worth the purchase or the price of your entire trip." Among the more ill-advised Ireland gifts to bring home are Guinness beer or Irish whiskey, Stritt says. Aside from the fact that you can likely find those liquors in your hometown "the weight will kill you at airport check-in," Stritt says, plus "the chance that it breaks or even leaks is a horrid thought."

Rome
Former travel writer Wendy Knight thought she had her Rome shopping figured out when she "brought back cured and smoked bacon ($40) that was supposedly cryovaced from Rome last year. It was not! When we opened our suitcase, it reeked of spoiled meat." A better idea? "The lovely Firenze stationary ($10-$20) that I bought [near] the Pantheon."
Venice
The many varieties of ceremonial and theatrical masks you may spy "overflowing the shops" in Venice are likely not worth your time because many are not made in Venice, suggests VirtualTourist member Trekki, who says you may have better luck at a store like Signor Blum that "makes charming wooden puzzle pieces of Venice icons." Or, says ad man Patrick Scullin, "a terrific gift we bought a few years back on a trip to Venice was some Murano glass picture frames. They are beautiful, truly unique to the locale and very easy to pack."
Mexico
Hand-painted mariposas -- butterflies -- made in Mexico are a good bet for the art lovers in your life and "the vibrant and elaborate painting clearly shows the amount of work that went into it," says Gina Nicole Anderson, who got one from a friend who also collects them, adding that her friend "gave it to me to remind me to always soar. It was a very meaningful gift, and you know that something you would buy for yourself is usually a gift someone would like receiving." The "worst destination gift ever," says VirtualTourist member Kaspian, is "one of those huge Mexican sombreros. I see people trying to stuff them in the overhead compartments of airplanes. Believe me, the recipient will be very unhappy to get this gift."
Morocco
Gifting someone a carpet from one of the souks north of Djemaa el-Fna square in Marrakesh can be particularly thoughtful, since you'll also be giving the story of how you haggled tirelessly over the rug's price – and if you don't haggle, you'll almost certainly overpay. One item you should neither negotiate for or buy outright in Morocco is "one of those huge hookah pipes," says Kaspian. "What are you seriously going to do with this thing other than look suspicious to every customs agent and security guard during your voyage home? They're made of glass, so you won't be able to pack it in your luggage. And then where are you going to display it when you get home? I see people who have these massive, ridiculous things on their coffee tables and they have to actually crane their necks to look around them to chat with guests in the room."
Kenya
You'll find a variety of worthy woodcarvings and other handmade crafts in Mombassa and Nairobi but whatever you bring home, ensure it has a somewhat neutral scent. "My mother brought back an African drum for my son from her trip to Kenya last year," recalls Sue Norton, senior vice president at Lonely Planet Television. "It was handmade and covered in animal fur [and] skin that I'm guessing wasn't tanned properly as it smelled terrible," Norton says. "The thought was well appreciated but due to the stink was not terribly inspiring for my son and the drum went outside to live in the backyard."