Southwest Airlines doing away with paper tickets in $800 million upgrade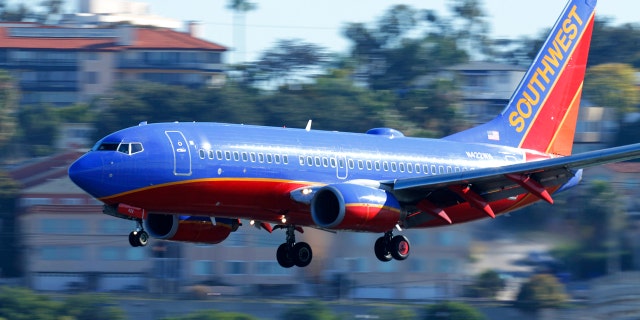 Southwest Airlines is going electronic.
Starting in May a new reservation system will replace the paper tickets currently issued by the airline. Instead, Southwest will hand out electronic versions to those passengers traveling on employee guest passes.
Changes won't just be limited to inside the terminal. Outside on the tarmac, workers will soon receive tablets with real-time information which the company claims will allow employees to adequately address and potentially correct issues within minutes after an aircraft lands.
SURPRISE HELP TO THE RESCUE DURING SOUTHWEST AIRLINES EMERGENCY
It's all part of a new plan by the Dallas-based carrier to improve technology both on the airport ramp and throughout the flying experience. Southwest will be spending around $300 million to accommodate the new changes. That's in addition to the $500 million the airline has already allocated to a new reservation system.
The investment marks the biggest technological update ever for the airline.
"We're looking for minutes," Mike Van de Ven, Southwest's chief operating officer, told Bloomberg. "How do I save a minute here, a minute there? In 2017, we are more deliberate in our continuous improvement efforts."
And save minutes, they will, if the new domestic reservation system the airline is planning to use works out as planned.
FOLLOW US ON FACEBOOK FOR MORE FOX LIFESTYLE NEWS
Following three decades of using the current system, the replacement equipment will allow Southwest to modify prices and schedules in a simpler way. It will also give the airline the same capability as other major U.S. airlines to both accept foreign dollars and recuperate quicker from storms.
And, perhaps best of all for passengers in between flights, the technology will be able to improve the timing of flights for connecting passengers. The volume of which jumped 11 percent in the last five years.
Southwest anticipates recouping its investments by 2020.