'Sexually frustrated' dolphin terrorizes tourists at French beach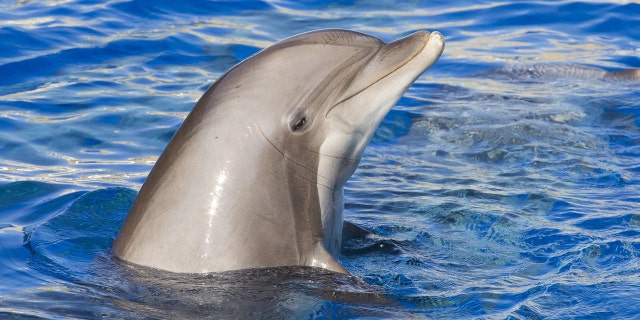 More than 50 years after Flipper swam into our hearts, another bottlenose dolphin is now trying for our pants.
Officials in the seaside community of Landévennec have imposed a ban on swimming at the local beach after an especially amorous dolphin has been terrifying tourists with his unwanted displays of affection.
SEE IT: CARNIVAL CRUISE'S NEWEST SHIP CRASHES INTO DOCK
The "sexually frustrated" bottlenose dolphin, whom locals have nicknamed "Zafar," has reportedly been rubbing up against small boats and attempting to push swimmers out of the water while "often clearly in a state of sexual arousal," according to The Telegraph.
"Swimming and diving are banned on the village shoreline… whenever the presence of the dolphin is confirmed," reads a new bylaw issued by Landévennec Mayor Roger Lars, per the Telegraph. "Approaching within 50 meters of the dolphin is also forbidden."
"I took this decree to preserve the safety of people," Lars told Ouest-France. "Bathers were very frightened. [Zafar] even raised a bather last Thursday, with his nose."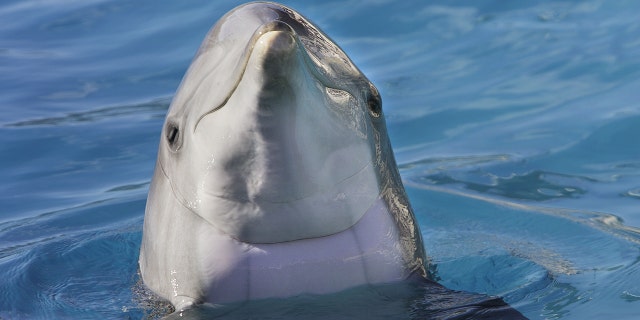 Another local report, published in Le Telegramme, says Zafar had prevented one woman from returning to the shore for so long, that she needed to be rescued by a boat.
SWAN INFAMOUS FOR ATTACKING TOURISTS MYSTERIOUSLY DISAPPEARS
Zafar isn't exactly new to the harbor near Brest. Locals have spotted him swimming there for months, and interacting — peacefully and innocently — with students and sailors up until about a few weeks ago.
Dolphin researchers who spoke with The Washington Post added that Zafar's behavior isn't all that out of the ordinary for a "solitary social dolphin" in his situation, as he's been separated from his species and now yearns for "social fulfillment" from humans.
A local lawyer has even threatened to have the village's ban overturned, arguing that instances of dolphin-related injuries are extremely rare, and that Lars is merely trying to "make dolphins look like ferocious beasts.
FOLLOW US ON FACEBOOK FOR MORE FOX LIFESTYLE NEWS
That said, experts feel the dolphin's desire for "fulfillment," while not out of the ordinary, can still be very harmful to humans.
"The dolphin is a wild mammal, it lives in a [group] normally, with precise social rules [and] will still seek contact, rubbing against boats, or people," says Sami Hassani, a marine mammal specialist who spoke with Ouest-France.
"Without hurting, a stroke of the caudal fin can do a lot of damage," he added to Le Telegramme.