Boy, 8, found wandering with piggy bank, encyclopedias after leaving home to 'travel the world'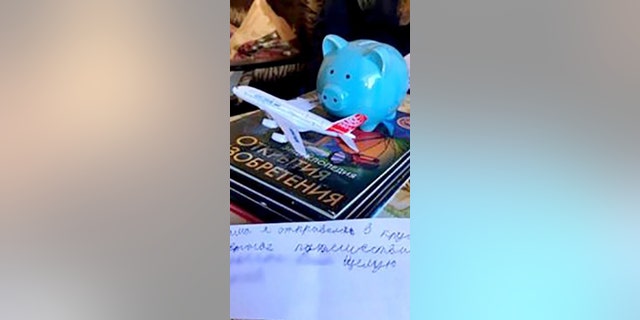 Police in Russia recently found an 8-year-old boy wandering in the streets, who informed them he had ran away from home to "travel the world" – armed with his piggy bank, three encyclopedias, a toy and a banana. The adventurous youngster has since been reunited with his family, and the tale of his grand journey cut short has reportedly captivated many amused social media commenters.
Earlier this week, a panicked mother from the city of Astrakhan told authorities that she had returned home from dropping her youngest daughter off at school when she found a note from her second-grade son, detailing that he had left home to "travel around the world," as per the Russian Interior Ministry, according to The Independent.
Fortunately, the unnamed lad was found just a few hours later, having taken three different buses and roughing it on foot. He told rescuers that he had been "already feeling tired and he needed rest," though he had set off fully prepared with a stocked backpack.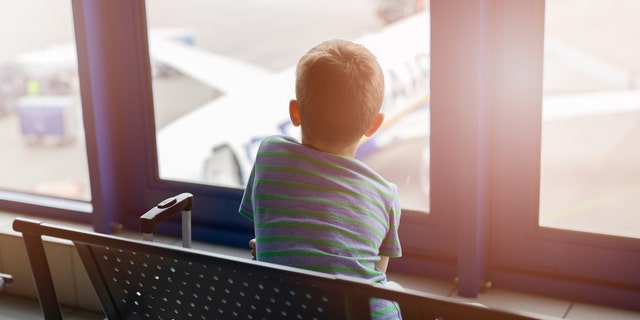 FAMOUS YOUTUBE PARENTS APOLOGIZE FOR 'CRUEL' APRIL FOOLS' JOKE ON DAUGHTER AFTER BACKLASH
After being reunited with his family, law enforcement officers had a "preventive conversation" with the jet-setting lad and his mother regarding the incident, as per the Interior Ministry.
Twitter users in Russia, meanwhile, were largely delighted by the tale of the boy's daring (albeit dangerous) escapade, according to the BBC.
"An 8-year-old boy from Astrakhan undertakes a round-the-world-trip by foot. Whereas I complain when I have to travel across town," one user joked.
FOLLOW US ON FACEBOOK FOR MORE FOX LIFESTYLE NEWS
"[I] respect his willingness to get out of Astrakhan," another agreed.
Other users likened the youngster to Fedor Konyukhov, an adventurer famed for his epic solo excursions, while a language instructor offered to "teach the young explorer English for free for a full year" to broaden his horizons.
Nevertheless, this isn't the first time a young solo traveler with serious wanderlust has made headlines. In April 2018, a 12-year-old Australian boy stole the family credit card and flew to Bali alone after getting into a fight with his mom.
Months later, in November, an 11-year-old boy from Georgia nearly succeeded in flying out of Hartsfield-Jackson International Airport alone, after running away from home and skirting through security checkpoint, sans plane ticket.
CLICK HERE TO GET THE FOX NEWS APP