'Real Housewives' star Kandi Burruss claims she was kicked off Hawaiian Airlines flight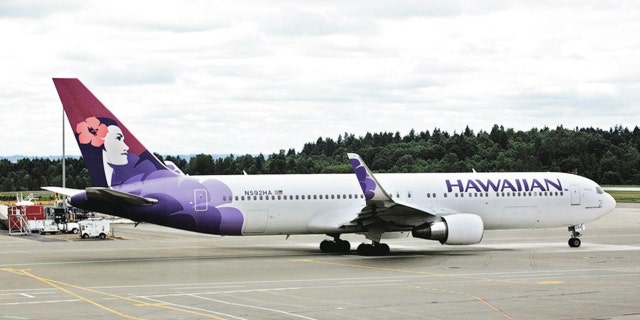 NEWYou can now listen to Fox News articles!
Is Kandi Burruss still flying above the drama?
Not on Hawaiian Airlines, according to a recent Instagram post from the Real Housewives of Atlanta star.
On Thursday, Burruss claimed that she and husband Todd Tucker were kicked off a Hawaiian flight "for no reason."
"This was so crazy & random!" the singer-songwriter posted Thursday night with a video of the plane at the gate. "We were sitting in our seat & the gate ticketer came on & asked to see my ticket because it wasn't showing up in their system. I gave him my ticket but it had our baggage claim checks on the back. He never brought it back & the plane started rolling off. I asked the flight attendant where was my ticket & told him I needed the baggage claim ticket just in case my bags didn't make the flight."
Burruss says things went from bad to worse when a flight attendant left, then came back after allegedly speaking with the pilot.
She continues, "then the next thing I know this lady comes on the plane & said she needed Todd & I to get off the plane because we caused some sort of commotion... Really????" the reality star continues. "I barely said a word to that flight attendant. Everybody sitting around us was like what are they talking about! This s**t is crazy."
In the Instagram video, Burruss advises "never ride Hawaiian Airlines." She also alleges that the pilot wanted Tucker and Burruss gone because they "caused some kind of commotion," but contends that she was quiet throughout the ordeal.
FoxNews.com has reached out to Hawaiian Airlines for comment.
Of course, the "Atlanta" Housewife isn't the only celebrity who's been kicked off a flight. In July, basketball star Lamar Odom was reportedly kicked off a Delta flight after vomiting on the aircraft.