Queen says 'friendly' ghosts haunt this Swedish palace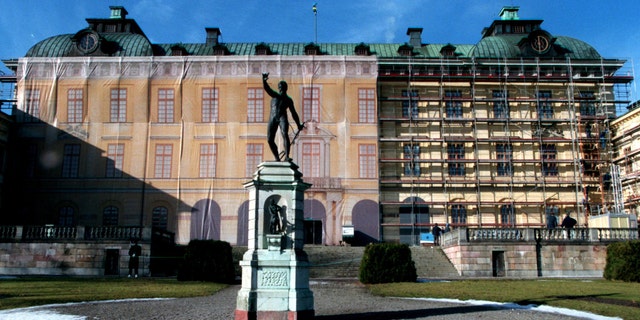 The home of the Swedish royal family is apparently spook central. But Queen Silvia says not to worry, the "small friends … ghosts" that haunt the 17th-century halls of Drottningholm Palace mean no harm and don't scare her, reports the AFP.
"They're all very friendly but you sometimes feel that you're not completely alone," the 73-year-old queen says in a new documentary by the country's public TV network SVT.
Located on Lovon Island off Stockholm, Drottingholm is the principal home of Queen Silvia, Sweden's longest-serving queen, and King Carl XVI Gustaf, her husband of 40 years.
Its UNESCO World Heritage listing describes it as "the finest example of an 18th-century north European royal residence inspired by the Palace of Versailles." While the queen doesn't get into specifics about individual spirits, Time cites a 2010 Swedish article that references a "gray man" and a "white lady" said to roam there.
As for backup, the king's sister, Princess Christina, agrees the castle is indeed a phantom favorite. "There is much energy in this house. It would be strange if it didn't take the form of guises," she tells the filmmakers.
The Local reports that those who want to seek out the paranormal interlopers can indeed do so: Only the southern wing is off-limits to the public.
(This "haunted" photo went viral in April.)
This article originally appeared on Newser: Queen Says 'Friendly' Ghosts Haunt This Palace