Passengers suing Spirit Airlines over inflight boom box brawl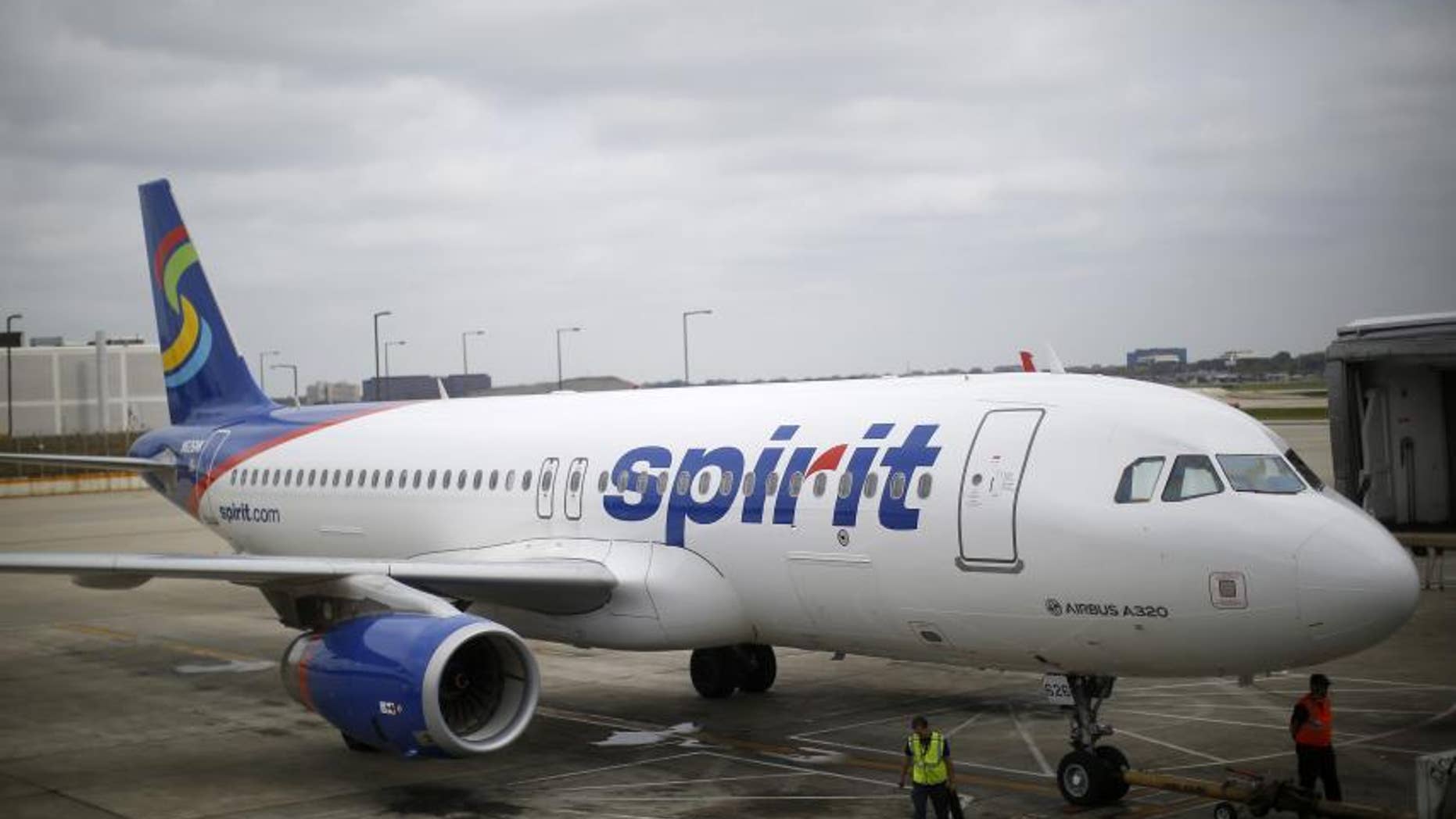 A group of Spirit Airlines customers are suing the budget carrier over an inflight altercation that made headlines last month.
Three passengers involved in the incident allege that the airline failed to protect them and fueled the fight by continuing to serve them copious amounts of alcohol, Gloria Allred, the superstar attorney representing the women announced Thursday.
In March, two intoxicated women on a Spirit flight from Baltimore to Los Angeles started playing music loudly and, when fellow passengers started to complain, the women started to play the music louder. The fight escalated when another group of women approached the drunk passengers as onlookers began filming the confrontation. Viral videos of the incident show women slapping and grabbing each other over seatbacks.
Passenger and plaintiff Tykisha Diodato says that Spirit staff failed adequately protect those onboard.
"I am upset that the Spirit Airlines failed to protect us, disregarded our safety, and instead continued to serve the women in front of us alcoholic beverages even though they were clearly intoxicated and behaving aggressively," said Diodato in a statement released Thursday to the New York Daily News. 
Allred, who is representing Diodato and fellow plaintiffs Danielle Fonda-Thomas and Lisa Zampella, said her clients suffered physical and emotional trauma.
Fonda-Thomas called the experience a "nightmare."
"On that flight we became victims to a very bad situation and negligence of the airline. It was the first time in my life that I felt unsafe on public transportation," she said.
"The flight attendants failed to take control of the situation before it got to the point where we were physically attacked, humiliated, and escorted off the plane as if we were criminals."
A spokesman for the airline has denied the charges and told the Daily News that the flight attendants were following protocol during the altercation.
"The flight had just landed at LAX and the flight attendants were in their jump seats as required by law. When the fight began, our flight attendants immediately moved to break it up. It is not our practice to over-serve alcohol to anyone," Spirit Airline's Paul Berry said Thursday.
Allred says she intends to take the case to trial and is seeking compensatory and punitive damages from the airline for her clients.