Off-the-beaten-path beach activities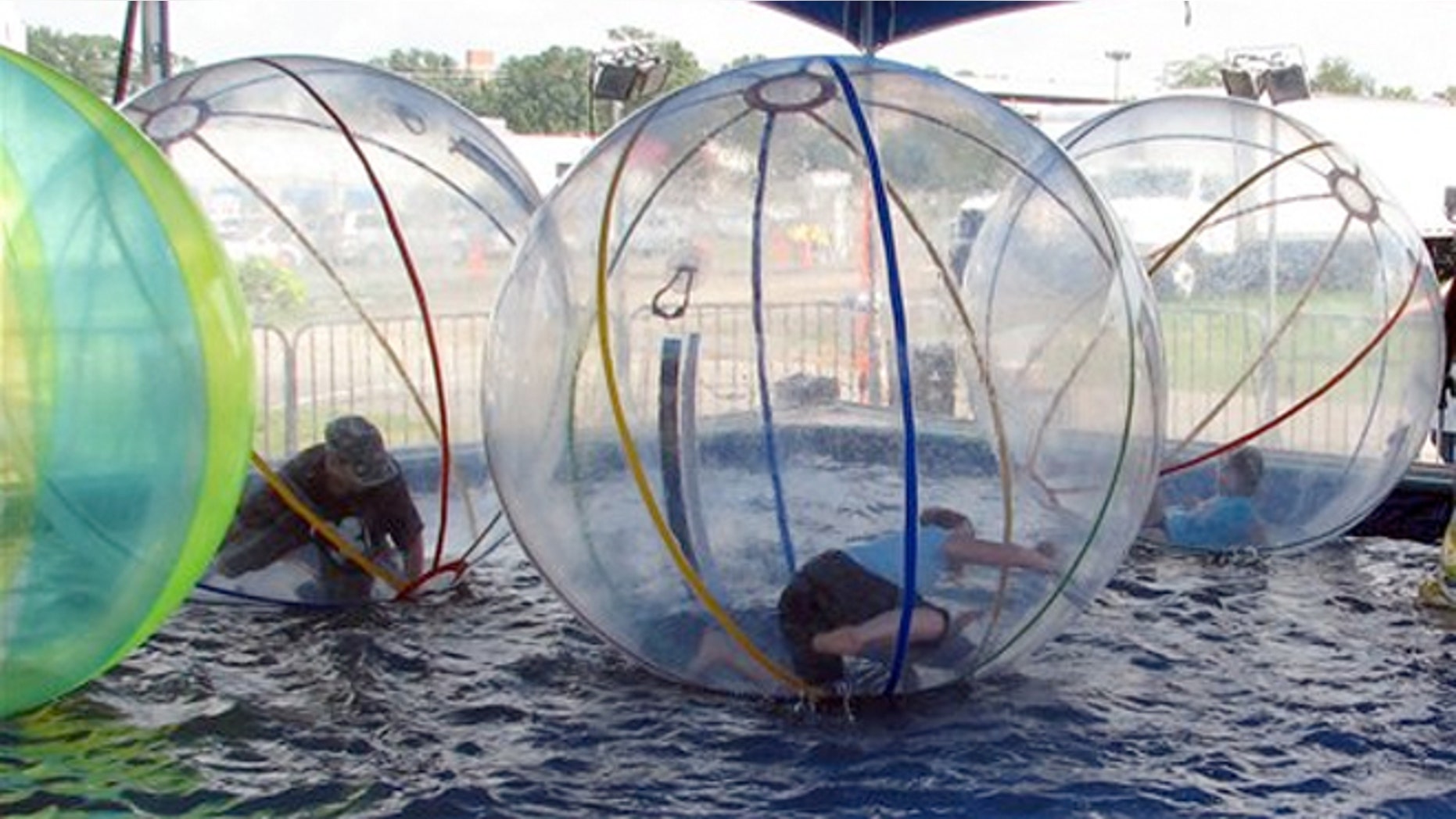 Around this time of year, people flock to the coasts to enjoy the pleasures that the seaside affords, such as swimming and sunbathing. But there are several beaches nationwide that offer additional perks, such as movie screenings and jazz festivals. Check out these beach activities if you're looking for off-the-beaten-path fun.
Canoe or kayak
If you're looking for a beach worthy of exploration, Beachwalker Park on Kiawah Island, S.C., has a boardwalk that winds throughout oak trees and 11 miles of pristine beach. If you love nature, this beach is for you; there are opportunities to take a canoe or kayak down the coast, and bird-watchers will delight at Sam's Inlet.
Parasail
If you've ever thought about parasailing, there are places to try it out in the U.S., such as in Cape May, N.J. and in Ocracoke Island, N.C.
This might not be the activity for you, however, if you're afraid of heights. While in a harness, you'll get towed behind a boat while you're attached to a parachute-like canopy wing. When the boat speeds off, you'll fly high into the sky. Depending on the parasailing operator, you can go alone or with another traveler.
Free entertainment
Many beaches attract all sorts of entertainers, eager to please the summer crowds. Pier 60 in Clearwater Beach, Fla., for instance, provides free entertainment every night -- from live musicians to movies. Here, you can give arts and crafts a whirl while listening to crowd-pleasing tunes
Festivals and parties
You shouldn't just go to the coast to experience white sand beaches and emerald waters. Plenty of beaches host happenings and parties, such as Panama City Beach, Fla., home to the Seabreeze Jazz Festival and the New Year's Eve Beach Ball Drop at Pier Park.
Learn history from surfboards
Hawaiian for "spouting waters," Waikiki is a gorgeous surfing destination with beautiful waters on Honolulu's south shore. If you want to learn how to surf, this is the perfect place; surfboards and lessons are plentiful. If you would like to try your hand at other water sports -- such as paddle-boarding -- you should visit the Kahanamoku Beach area.
After you live up the present, take a stroll along the Waikiki Historic Trail, a unique path that documents the history of the beach on bronze surfboards. It begins at Royal Hawaiian Shopping Center Courtyard on Waikiki Beach and mostly runs along the coastline.
Segway tours
A Segway tour is a relaxing and breezy way to see and learn about a beach. These are available throughout the nation, such as Pacific Beach of San Diego, Calif.
Walk on water
One strange fad that has swept the the country in places like Myrtle Beach, S.C., is the water-walking ball. Here's how it works: You step inside a ball filled with air, and then you are able to walk, jump or float atop the water.
While this activity has found a fan base and proponents, keep in mind that the U.S. Consumer Product Safety Commission (CPSC) warned these products could lead to suffocation and drowning. hen looking for fun, quirky beach activities, always remember the importance of safety.
Practical information
Beachwalker Park's closest airport is in Charleston, S.C., and it is about an hour's drive away.
Clearwater Beach is often ranked among the top beaches in the Gulf Coast. There are many hotels in which to stay, and the nearest airport is 20 miles away (Tampa International Airport).
To get to Panama City Beach, fly into Northwest Florida Beaches International Airport (served by Delta and Southwest Airlines).
To get to Waikiki Beach, fly into Honolulu, then take a shuttle, city bus or taxi, depending on your budget and time constraints.There are many hotels, but it's advised to choose lodging close to the center of town.
To reach Myrtle Beach, fly to Myrtle Beach International Airport. From there, taxi, limousine and rental car service will be available.