Norwegian Air responds to passenger's poem complaint with witty rhyme, waives fee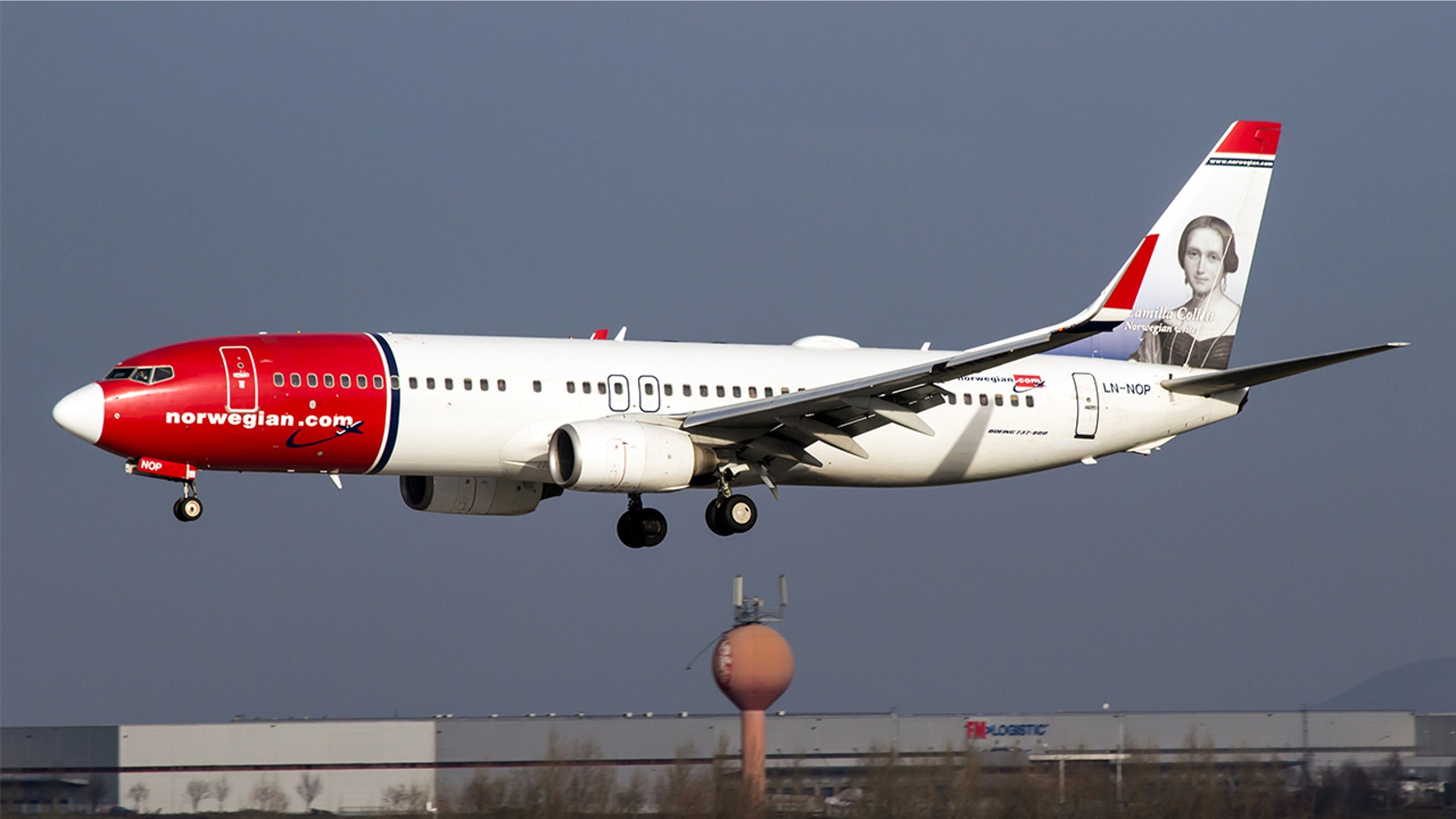 Budget-airliner Norwegian has a quirky repsonse for passenger Gus Dolding who left a scathing poem on Facebook complaining about the service.
UNITED AIRLINES PILOT HAND-DELIVERS WOMAN'S LOST ENGAGEMENT RING
"Why can't you be fair
Norwegian Air
No headphones do you include
Nine hours with no free food," Dolding writes in the first of his five-stanza poem.
The British passenger was frustrated by the airline's 120-euro ($147) fee to change the name on a ticket.
"I admit it was wrong to put his first name as Bill 
William Edward Gabriel, the seat who's bum will fill
One hundred and twenty euros for what?
For two minutes of typing that's rather a lot," the 27-year-old musician continued before requesting the airline not charge him.
"Why can't you be fair
Norwegian Air
Just skip that ammendment fee
And just let us change it for free," Dolding finished.
The poem, which Dolding told Daily Mail he hasn't written many of and admits "this is the first to be put before the public," quickly gained attention on social media, racking up dozens of shares and likes – and caught the eye of Norwegian, which agreed to waive the fee.
Dolding, who lives in Bristol, England, replied with another short rhyme: "Thanks for being fair, Norwegian Air. You waived the fee. So glad are we."
To which Norwegian responded with a poem of their own:
"Dear Gus,
We understand all the fuzz
We try out best to reduce all the buss
But fear not because
We do not throw anyone under the buss
Especially not a person like you
Since diamonds in this world are so few," the airliner began before offering an apology.
The airline has been praised by people on Facebook who have described the move as "class" and "brilliant," Daily Mail reported.
FOLLOW US ON FACEBOOK FOR MORE FOX LIFESTYLE NEWS
A Norwegian spokesperson told MailOnline, "Our customer care team are on hand to support more than 30 million passengers flying with Norwegian each year, and this poem shows they are also a flexible, clever and creative group of people."
"We're delighted to resolve the customer's issue in a playful way that shows that a little light-heartedness can go a long way," the spokesperson added.