New Virgin America system encourages mile-high flirting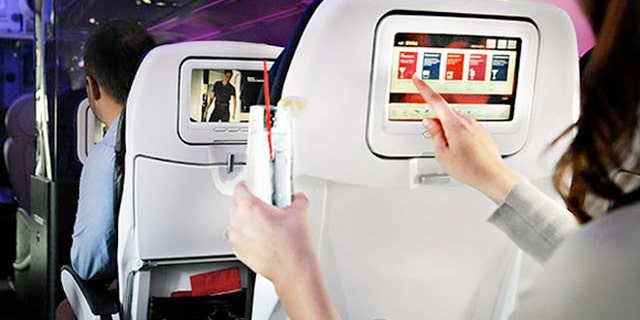 Virgin America has launched a new service that allows people the ability to send drinks, a meal or snack to fellow passengers that catch their eye.
The airline announced that the new feature uses the airline's existing Red on-demand food ordering system to send a cocktail to that passenger of interest. Just locate them on Virgin's digital seat map, browse the menu and have a drink, snack or meal sent over. You can even follow up with a text message.
Virgin launched the service to mark the start of its Los Angeles to Las Vegas service, but it's available on all of its U.S. flights.
Airlines are increasingly getting into the matching game. KLM Royal Dutch Airlines introduced a service called "meet and seat" that lets travelers link Facebook and LinkedIn profiles to their check-in information.
Malaysia Airlines has a different service using Facebook that lets passengers see which friends are taking the same flight or visiting a destination at the same time.
Virgin boss Sir Richard Branson, who introduced the airline's new feature in a video, said the chances of deplaning with a plus-one are at least 50 percent.