How to cope with FAA furlough flight delays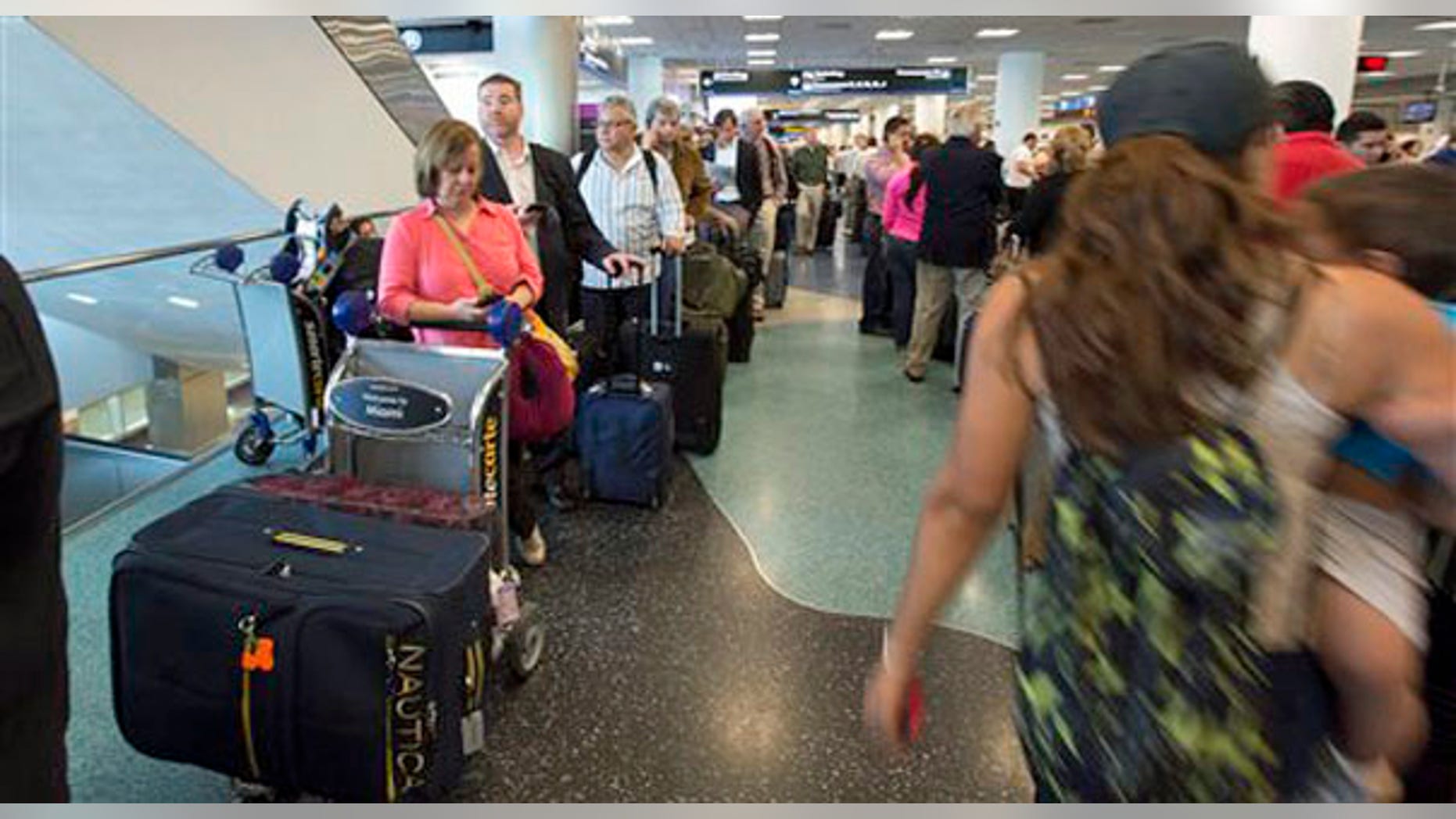 As last month's government budget cuts kick into effect for the FAA, travelers across the country are preparing for flight delays and cancelations.
As a result of a $1 billion budget cut to the Department of Transportation, $637 of which coming from the Federal Aviation Federal Aviation Administration, officials have announced that they will have no choice but to furlough all 47,000 agency employees, including nearly 15,000 air traffic controllers.
The FAA has said that now planes will have to take off and land less frequently, so as not to overload the remaining controllers on duty. As a result, federal transportation officials predict delays at could exceed an hour at Los Angeles International and top three-and-a-half hours at Atlanta's Hartsfield-Jackson airport.
"The system as it is today is already imperfect," explained Erik Hansen, director of domestic policy for the U.S. Travel Association, citing that presently 20 to 25 percent of flights are delayed or canceled for reasons unrelated to the FAA budget cuts. "This is going to make the problem worse. We're looking at a 6 month time frame when these cuts can play out over the busy summer travel season."
For those who plan to travel during this 6 month window, Brain Kelly, travel expert and author of the website, The Points Guy, has some advice for how to best handle the hassle.
Play Nice
"The first thing to remember is the frontline staff has control over your itinerary," said Kelly. He says the best thing a distressed traveler can do is to commiserate with the airline's employees, rather than harass them. Airline employees are likely just as stressed out as the passengers.
Think Ahead
Kelly says that travelers need to be one step ahead of their airline. Not only should you be aware of what is happening in regards to your flights, but you should be proactive about it.
"If you're going to miss your connection," said Kelly, "don't get on that flight. The airline can route you through another city."
To stay ahead of the game, Kelly uses the app Tripit, which Kelly says is often more up to date on flight changes than the airlines themselves.
Stay in Contact
If your flight is delayed, make sure to communicate with your airline, says Kelly. At times when there are across-the-board cancelations and delays, making contact can be tough.
He says that a good trick is to call the international numbers for your airline, rather than the domestic. A call to the Japanese language version of an airline number will likely go straight through and the receptionists are required to speak English even if they work for a foreign branch.
Another technique Kelly uses for making contact is social media. He says American Airlines and Delta are especially easy to connect with via Twitter. He has received notification of a delayed flight while in the air and sent a direct message to an airline via Twitter and they were able to accommodate him before he even landed.
Make a Stink
Hansen says the best way to complain about travel delays is through the U.S. Travel Association, rather than your friendly flight attendant. U.S. Travel has created a mobile messaging system in which travelers can text "DELAYED" to 877-877 to share their opinions about travel delays with members of Congress.
Stand Up
Kelly says that the best thing you can do to avoid travel hassles is to ask for what you want.
"As a traveler you can't be naive and think that the airline is going to take care of you and do whatever it takes," said Kelly "Especially when they can use the government as an excuse."