Neighbors vow to fight against opening gated California beach to public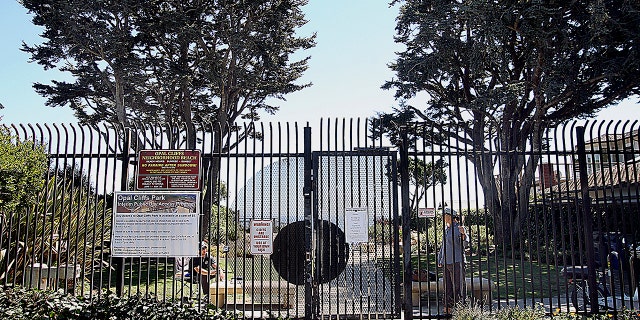 A neighborhood group rejected a plan by California regulators seeking to open up access to a gated beach south of San Jose that is popular with surfers, saying it is willing to take the fight to court.
The dispute over a gate in Opal Cliffs Park near Santa Cruz that leads to a sandy cove is one of many waged in California over the public's right to access the coastline, the San Francisco Chronicle reported Thursday.
THE 4 BEST BEACHES IN AMERICA, ACCORDING TO 'DR. BEACH'
County officials allowed the Opal Cliffs Recreation District to manage the beach 69 years ago, and it put up a fence and began charging an entrance fee by 1963. Elected volunteers who run the group have since installed a 9-foot iron fence, hired guards and charge $100 a year to enter the beach near a winding road dotted with multimillion-dollar homes.
California Coastal Commission proposed changes in line with a new state law that asks it to consider not only environmental effects but also the impact of its decisions on underrepresented communities.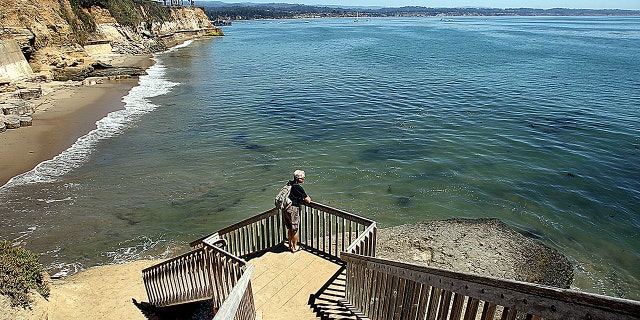 The neighborhood group on Wednesday withdrew an application with the commission to approve the gate and fee, saying it didn't agree with commission staffers' recommendations for free year-round access from one hour before sunrise to one hour after sunset and replacing the gate with a fence no taller than 6 feet.
Mark Massara, a lawyer for the neighborhood group, said it became clear that the application process was an effort to eliminate all of the park's existing permits.
"What coastal staff is proposing is entirely unreasonable, it's irrational," Massara told the Los Angeles Times. "We're confident that we're acting legally and look forward to future discussions with the commission."
Regulators can try to force Opal Cliffs to take down the gate and eliminate the fees that it says restrict the public from the famous seacoast. Residents say the fee pays for beach cleanup and maintaining a wooden staircase.
"This is the only public beach in California we know of that requires such a fee, which mostly benefits those who live in the immediate area and disproportionately impacts those least able to afford it," Noaki Schwartz, a Coastal Commission spokeswoman, told the newspaper. "We intend to explore all possible options going forward, including seeking enforcement remedies."
FOLLOW US ON FACEBOOK FOR MORE FOX LIFESTYLE NEWS
The brewing legal fight comes as high-powered interests across the state are fighting to keep beaches to themselves.
Silicon Valley billionaire Vinod Khosla wants to restrict people from using a road through his property to get to Martins Beach, near Half Moon Bay. Massara, who's a surfer, is part of the legal fight against Khosla.