Margaritaville opening $300 million resort in New York City's Times Square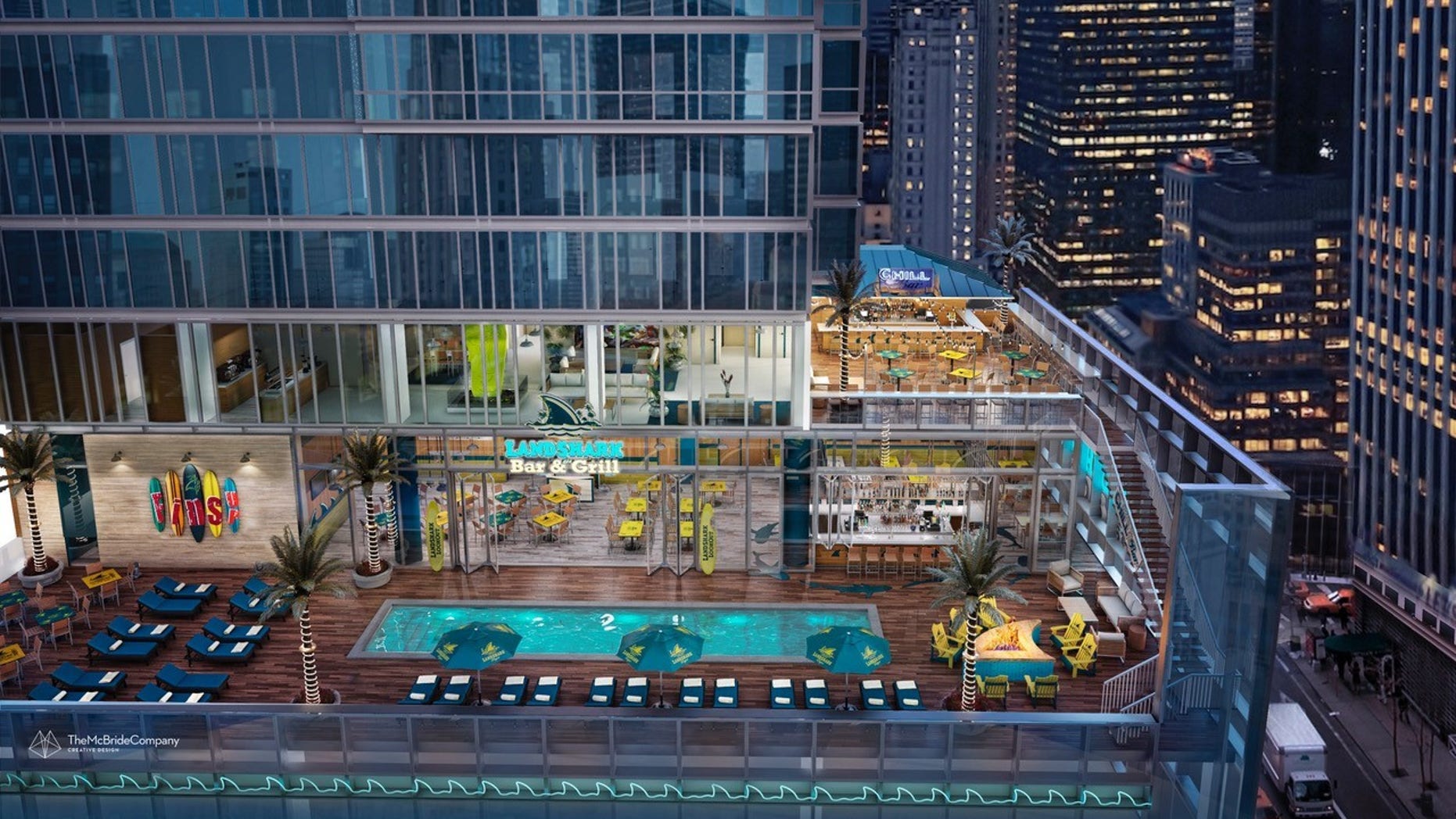 Wasted away again in … New York City?
Margaritaville Holdings, a company that operates resorts, casinos and restaurants heavily inspired by Jimmy Buffett lyrics and solely Jimmy Buffett Lyrics, announced Tuesday that their next Margaritaville Resort is slated to open in the heart of NYC's Times Square.
MARGARITAVILLE OPENING BRANDED RETIREMENT COMMUNITY
"From the beaches of Florida to the Great Smoky Mountains to the corner of Seventh Avenue and 40th Street, Margaritaville brings fun, relaxation and a much-needed escape from the every day to any set of coordinates," John Cohlan, chief executive officer of Margaritaville, stated in a press release.
"The Margaritaville Resort Hotel and the lifestyle experience it offers will be the perfect complement to the exciting, fast-paced energy of Times Square and we can't wait to bring this destination to the travelers and residents of New York City."
The resort, which will be located at 560 Seventh Ave., will encompass 29 stories and feature 234 guest rooms. The press release adds that the location will also boast retail space, a Landshark Bar and Grill on the roof, a rooftop pool, and "several" Margaritaville-branded eateries and bars.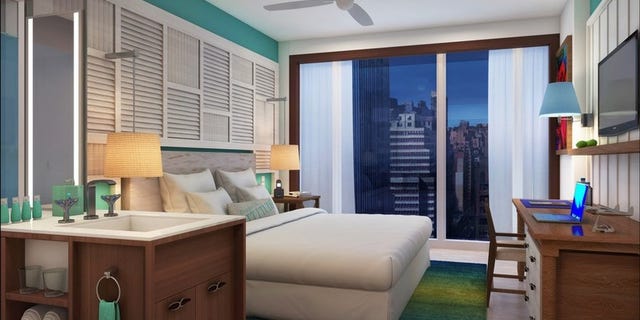 An exact opening date has yet to be announced, but the resort is expected to open in late 2020, once the "$300 million project" is complete.
FOLLOW US ON FACEBOOK FOR MORE FOX LIFESTYLE NEWS
News of a possible Margaritaville-branded hotel opening in NYC first broke in November 2017, when Soho Properties, in partnership with MHP Real Estate Services, were said to be in "late stage negotiations" with Margaritaville Holdings, per The Real Deal.
At the time, sources for Real Deal added that the same building was originally being considered for an entirely different hotel concept —to be called the Dream Hotel — but the project was ultimately abandoned.