"No job" is too pedestrian for JetBlue CEO Robin Hayes, according to a passenger who saw the airline exec picking up trash on a recent flight.
Hayes, who became the CEO of JetBlue in 2015, was spotted walking the aisle and collecting garbage on a Friday flight between Washington D.C. and Boston, sometime after taking over the intercom and awarding random passengers free tickets during a game of "seat bingo."
WATCH: SPIRIT AIRLINES STAFFER DANCERS WITH CHEER TEAM DURING DELAY
"It was a fun experience for everyone on the flight," JetBlue passenger Joe Chase told Fox News. "Unfortunately I didn't win a free ticket but I gained a new respect for JetBlue and will definitely be flying them again!"
Chase also shared an image to his own LinkedIn page showing Hayes at the head of the cabin, along with a caption reading "No job is below the [JetBlue] CEO," who according to Chase was flying economy class.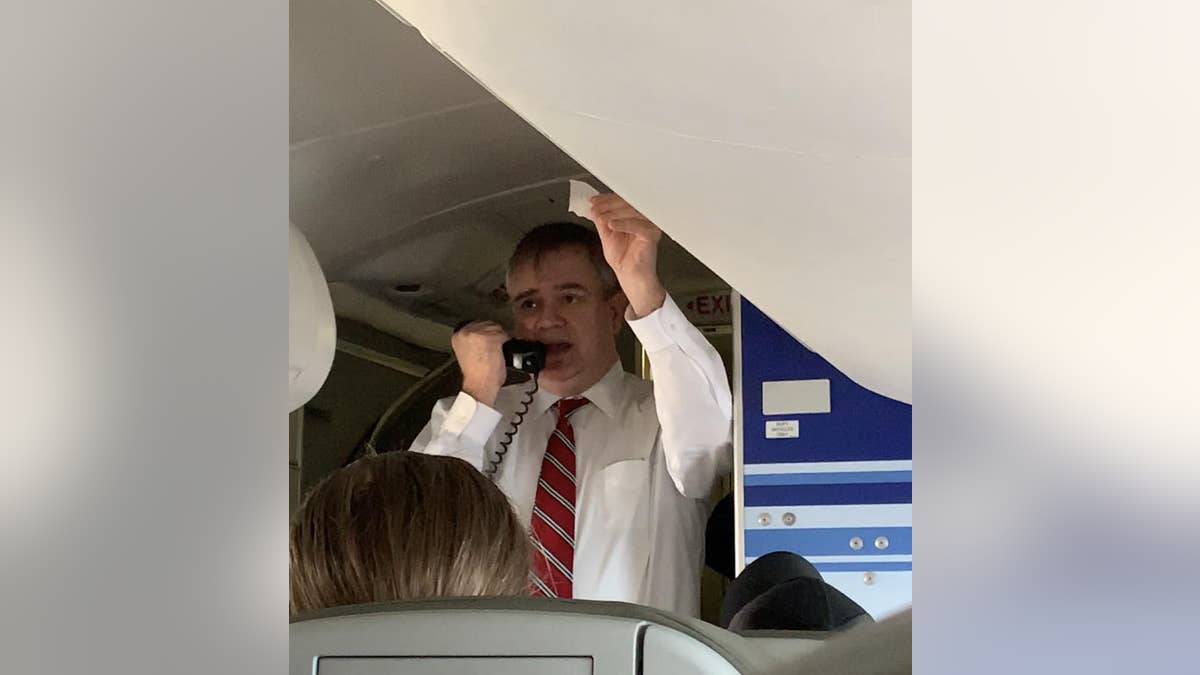 "Amen! This is a CEO to follow!" one commenter wrote on LinkedIn.
"Understanding the customer experience is core to making good decisions for your business," another said.
FOLLOW US ON FACEBOOK FOR MORE FOX LIFESTYLE NEWS
A representative for JetBlue tells Fox News this kind of behavior is actually a "common occurrence" as far as Hayes is concerned.
"It's always nice to see customers recognizing the efforts of any of our crewmembers, though Robin's in-cabin fun is a common occurrence. When any of JetBlue's leaders travel, they often look for the opportunity to connect with customers and help our crewmembers wherever they're able."