International tourism spending in US on the rise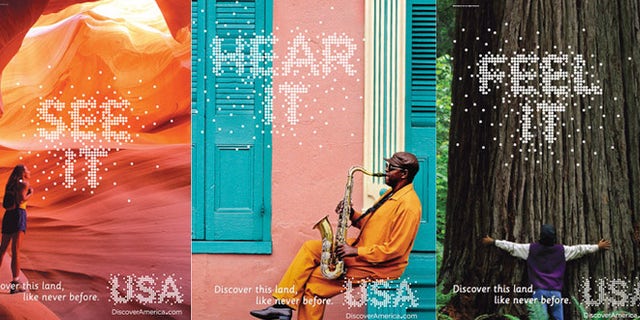 The United States' first-ever marketing campaign to boost tourism appears to be paying off.
Brand USA, a partnership of government agencies and private companies, said Wednesday that international travelers spent 11 percent more in the U.S. during the first eight months of this year. This follows the launch of its effort to promote the U.S. as a tourist destination.
The consortium created the campaign to combat the country's decline share of international tourists. Tourism had increased globally over the last decade, but the U.S. slice of those travelers had shrunk, due in large part to complicated visa procedures and heightened security that followed the Sept. 11 attacks.
The 10 years after the attacks are often referred to as the "lost decade" for U.S. tourism, because new procedures drove millions of international travelers to other countries.
Brand USA launched its print, web and video ads in May, targeting residents of Japan, Canada and the United Kingdom.
The consortium said that between January and August, international visitors have spent an estimated $82.2 billion on U.S. travel and tourism-related goods and services in 2012. That's up 11 percent from the same period in 2010. By year end, they estimate that international visitors could end up injecting a record $169 billion into the U.S. economy.
Caroline Beteta, Brand USA's interim CEO, said that the campaign is critical because travel and tourism is the country's largest services export and a huge job creator.