Identical twin newlywed couples honeymoon at Disney World
The happiest place on earth was recently seeing double as two sets of identical twins from Michigan honeymooned in Walt Disney World. The foursome fittingly sported matching Mickey and Minnie Mouse gear for the occasion.
Kristie Bevier married Zack Lewan on Aug. 3, and her identical twin sister Kassie Bevier married Nick Lewan on Aug. 4, Fox News reported at the time.
The two sets of 24-year-old twins first crossed paths at Grand Valley State University four years ago when Kassie and Nick met in a psychology class. Soon after, they invited their siblings along for their first date at church on a Sunday morning, and the rest is history.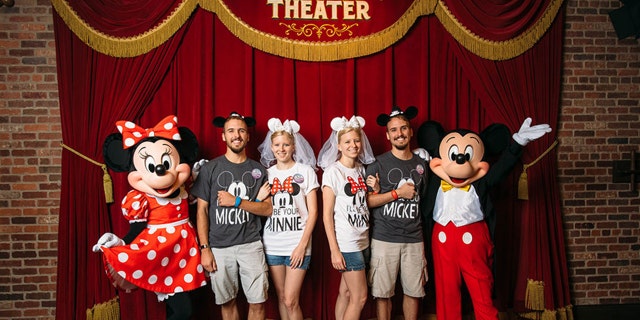 DISNEY WORLD DRAMA: MINNIE MOUSE ACCEPTS MARRIAGE PROPOSAL IN FRONT OF MICKEY MOUSE
Celebrating their nuptials with a joint reception and jetting to the Orlando theme park for their honeymoon, the two new Mr. and Mrs. Lewan say they wouldn't have it any other way. According to Disney Weddings, they made the most of their time at the resort, visiting Epcot, Disney's Hollywood Studios, Disney's Animal Kingdom and Magic Kingdom, too.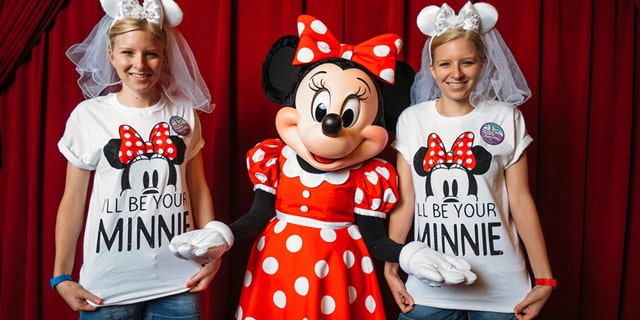 "[We're] very happy that we set up the honeymoon that we four can all enjoy it together," Zach told Disney Parks Blog of their big trip.
"Kassie and I are more of the thrill-seekers, and they're more of the cautious," he said of his brother and new sister-in-law with a laugh.
Meanwhile, one of the brides was simply thrilled to meet Disney's iconic mascots.
"I wanted to meet Mickey and Minnie so bad!" Kassie exclaimed of the highlight.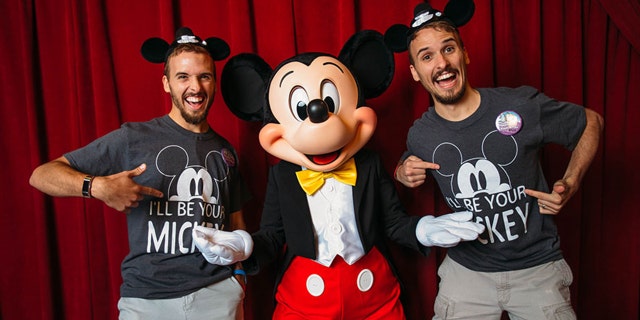 "We'll definetely want our kids to come here," her new husband added.
"Anniversaries, birthdays, any time we can find an excuse," Krissie agreed.
FOLLOW US ON FACEBOOK FOR MORE FOX LIFESTYLE NEWS
Coincidentally, on Aug. 4, the day that the two new couples elebrated respective weddings, two other  sets of identical twins also tied the knot.
Brittany and Briana Deane of Virginia married Josh and Jeremy Salyers of Maryland at the famous Twins Day festival in Twinsburg, Ohio, in a "double fairy tale" ceremony that marked a "lifelong dream" come true.
Fox News' Kathleen Joyce and the Associated Press contributed to this report.