How do I know if I'm really getting a deal on airfare?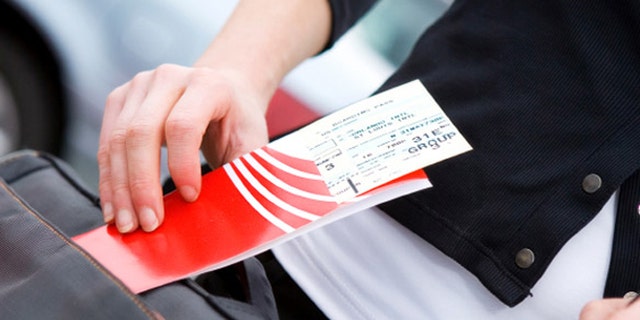 NEWYou can now listen to Fox News articles!
How do I know if an airline is giving me a good deal? Should I buy tickets now or wait to see if the price drops? What is an arrival fee and why is it so expensive? We answer these nagging airfare questions.
How do I know if I'm really getting a deal?
Q: A friend and I are traveling from Phoenix, AZ to Orlando, FL in February of 2014 (the 19th or 20th through the 25th) for the Disney Princess half marathon. As of now, we saw an American Airlines for $250 round-trip. I genuinely don't know if that's an especially good deal. My concern is that Southwest Airlines only publishes fares six months ahead. By the time they publish, it's possible that the American Airlines fares will either be sold out or have gone up. I feel like I'm gambling, but I haven't got a clue what my safe bet is! Can you provide some advice?

A: Phoenix to Orlando at that time of year for $250 is a fantastic fare. Indeed, these days, any fare $250 or less for such a long flight is a great deal, and especially since it's around the February school vacation period. And good news: Looks like it's still available. One way to tell that it's a great deal is to look at what other airlines are charging for the very same dates, by using a fare comparison site such as TripAdvisor.com/Flights: Delta $579; United $574; US Air $572; and Southwest, which you have to search at Southwest.com, $670 round-trip. Many consumers assume that all airlines pretty much match each others's fares, but that is simply not true, as the above example shows.
What is an arrival fee and why is it so much?
Q: I understand that London's Heathrow Airport has a horrendous arrival fee. Is the same true for Stansted and Gatwick, London's two other airports?

A: I'm not sure if you're referring to the airport landing fee, which is assessed based on the size of the aircraft and does vary from airport to airport but is paid directly by the airline, or the United Kingdom's air passenger duty, which is essentially a tax levied on airline tickets and which only varies depending on the class of service (economy or premium) and the length of the flight, not the airport. This tax is paid directly by the passenger, and has been steadily increasing. When first introduced in 1994, it was an insignificant 10 British pounds. Currently, on a flight from the eastern U.S. to the U.K. and return, it's 67 pounds (about $103 at current exchange rates) in economy and 134 pounds ($205) in business or first class. On a flight, say, from Los Angeles to London and back it's 83 pounds ($127) and 166 pounds ($254), respectively. And these rates are set to increase as of April 1, 2014. That's in addition to taxes imposed by the U.S. government and the TSA. So if you're wondering why flights to the U.K. are so expensive compared to past years, that's one reason. By the way, Northern Ireland airports, such as Belfast, are the only ones in the U.K. exempt from the tax at present.
Have a question about travel or airfares? Send your questions to questions@airfarewatchdog.com and we may answer them in this column.