Top 5 beach bars in Grand Cayman
Still dreaming about your spring break vacation? Or just counting down the days until the weather really feels like spring. If you're suffering from spring break withdrawal it may be time to start planning your next beach vacation. Cayman Islands provide plenty of options for a relaxing beach getaway. The largest of the islands, Grand Cayman is home to Seven Mile Beach, consistently ranked as one of the top beaches in the Caribbean. Check out where you can find some of the island's most popular beach bars. These will make you wish for a tropical drink with an umbrella in hand.
1. Wreck Bar & Grill, Rum Point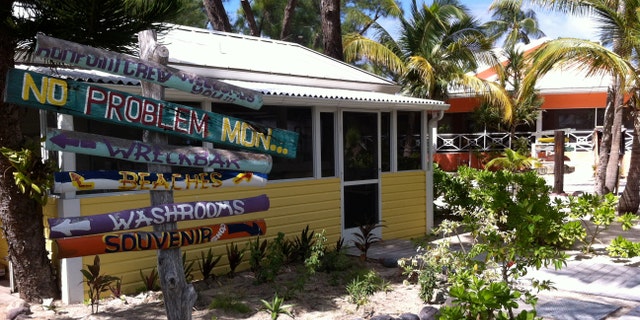 If you can drag yourself away from Seven Mile Beach only once while you're visiting Grand Cayman, make the effort to get to Rum Point. Accessible by car or boat, it is possibly the most beautiful and peaceful part of the entire island, considering there are very few hotels nearby. Once you arrive, kick off your shoes and grab a bite and a world famous Mudslide drink at the Wreck Bar & Grill. The original Mudslide was allegedly invented here during the 1950s by a bartender called Old Judd. The drinks aren't cheap (a Mudslide will run you about $10), but then again nothing really is on Grand Cayman -- and remember, you're on vacation! After indulging a bit, find a beach chair and soak in one of the most picturesque views on the island. While walking along the beach keep an eye out for conch shells or rent a kayak or snorkel gear and explore the clearest water you can imagine.
2. Macabuca Bar & Grill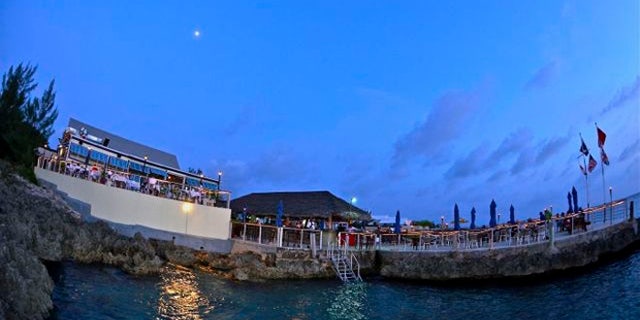 Described as Grand Cayman's "premier ocean front tiki bar," the views from the Macabuca Bar & Grill are absolutely stunning. Consider going on a Monday night to take advantage of Macabuca's authentic Caribbean BBQ buffet featuring barbecue ribs, fresh grilled seafood and other delicious Caribbean-style dishes. Daily happy hours runs from 5-7pm featuring the bar's signature drink, Macabuca Punch, a blend of black, gold spiced, pineapple and white rum topped with ginger ale and dash of passion fruit. Located on the North West point of Grand Cayman you definitely need transportation to get here from any of the resorts along Seven Mile Beach, but it's worth the trip.
3. Tiki Beach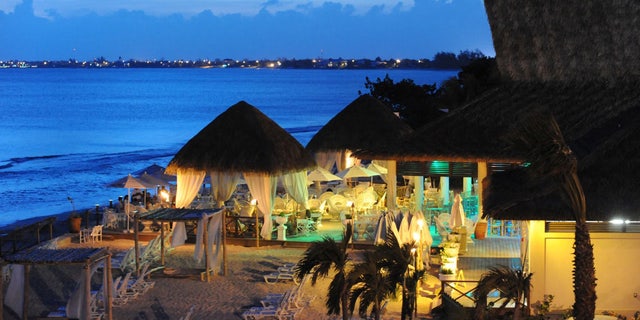 Head south from Macabuca toward Seven Mile Beach and eventually you'll stumble across Tiki Beach. This ocean side tiki bar is an ideal spot to kick back, relax and soak in a breathtaking Grand Cayman sunset. Grab a seat on the beach or at the four-sided bar where you can't go wrong ordering Tiki Beach's signature drink: "Batitda de Maracuja," made with passion fruit pulp, passion fruit liqueur, cachaca (sugarcane liquor from Brazil), condensed milk and one handful of crushed ice. If you're in the mood for food Tiki Beach offers casual dining right on the beach for both lunch and dinner, featuring tropical island specialties. For anyone celebrating a special occasion, consider renting a private beachfront cabana that will surely set the mood for a romantic evening.
4. Kaibo Beach Bar & Grill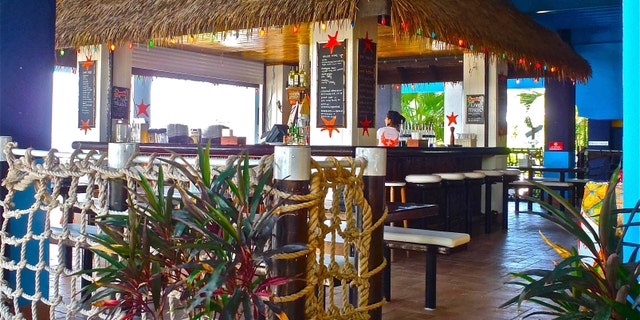 If you're in the mood to explore a less populated area of the island, jump on a water taxi from Camana Bay ($20 per person) for a 15-minute scenic cruise across the North Sound to Kaibo Beach Bar &Grill nestled next to the Cayman Kai marina. A constant favorite for island locals, Kaibo Beach Bar dates back to the 1970's. It was originally built to serve drinks to Britain's HRH Queen Elizabeth during her tour of Grand Cayman. Described as a "down-to-earth beach shack" in a secluded setting, it's not far from the islands famous Starfish Point. Kaibo features its own Rare Rum Bar with more than 40 of the Caribbean's finest rums and an impressive cocktail menu. Highlights include Kaibo's classic Rare Rum Mojito, made with Ron Zacapa rum (aged 15 years) and home grown mint, and a Captain's Candy, which is Captain Morgan's Spiced rum mixed with banana liquor, pineapple juice and a splash of orange juice. Go on a Tuesday night for live local music and Kaibo's all-you-can-eat Caribbean BBQ or check out the monthly Luna Del Mar beach dinner party and dine under a full moon.
5. Bar Jack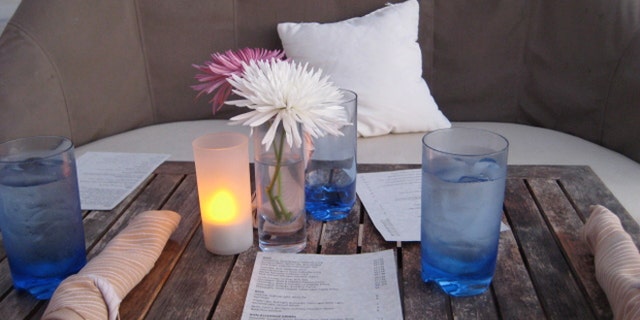 For the best of both worlds head to the Ritz-Carlton Grand Cayman on Seven Mile Beach for a seat at Bar Jack. This beach side pool bar is like no other, offering guests views of the luxurious Ritz Carlton swimming pool and the white sand beaches. Named after the "silvery reef fish" you may encounter while snorkeling there, this casual alfresco atmosphere sits at the widest stretch of Seven Mile Beach. The perfect spot to see the sun sink behind the clouds, while relaxing in intimate beachside seating surrounded by candlelight. Known for Cayman's "creamiest and most delicate Pina Colada," Ritz-Carlton's Bar Jack features a lighter-fare menu and live entertainment on Wednesday evenings. (Open daily until 8pm).