Airports with cool art exhibits
We see nothing wrong with whiling away a layover in designer shops or over a couple of cocktails. But if you're looking for something a little more highbrow, you'll be happy to know that many airports use all that wallspace to showcase art—think Rodin in Paris, Jan Steen in Amsterdam.
1. San Diego International Airport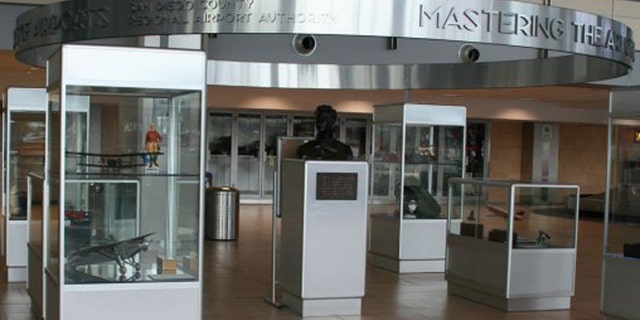 Spot works from local artists in one of the San Diego Airport's four post-security gallery spaces. A few cool current exhibitions: "Trash? Look Again," a mural made of reused odds and ends that visitors to the New Children's Museum created; "Birth of the New," a series of abstract works by Kareem Ralph Amin; and "To Sit," which looks at chairs as pieces of art.
2. Chicago: O'Hare International Airport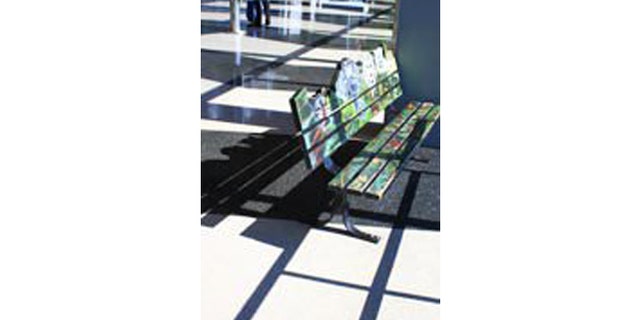 Take a look at where you're sitting: Benches scattered throughout the airport were hand-painted by artists from After School Matters gallery37, an apprenticeship program for local teens.
3. Paris: Charles de Gaulle Airport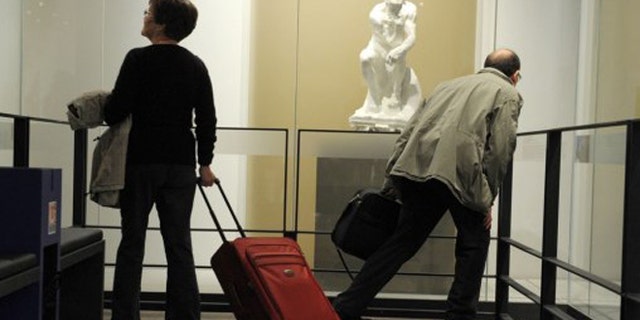 A collection of Rodin works—including showstoppers The Age of Bronze and The Kiss—are on display in Terminal 2E through the end of the month. Translation: If you spent more time in Paris stuffing your face with chocolate croissants than touring museums, you can still go home with some cultural cred intact.
4. London: Gatwick Airport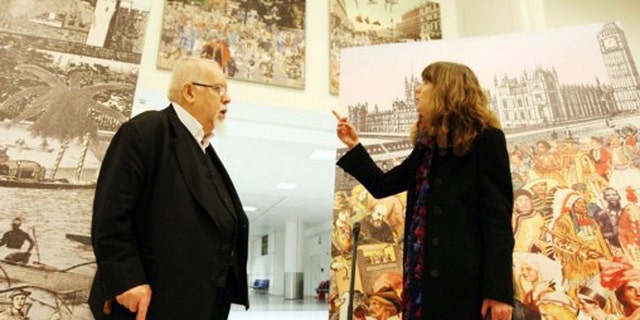 Beatles fans, take note: Sir Peter Blake, the pop artist behind the Fab Four's Sgt. Pepper album art, created the paintings of London installed in Gatwick's North and South terminals.
5. Amsterdam: Schiphol Airport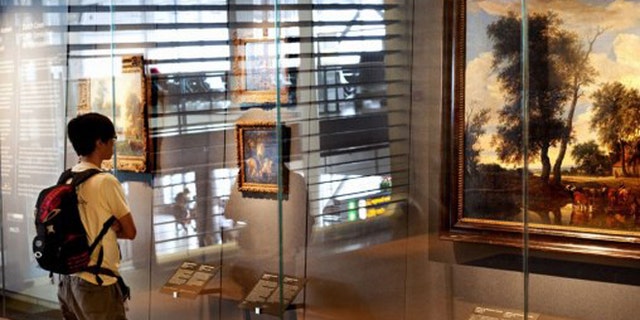 Count your blessings if you end up with a few hours to kill in Amsterdam's Schiphol Airport—not only does the place have a library and an indoor park, but it also houses a satellite location of the city's famous Rijksmuseum, the first-ever airport to pull off such a stunt. The small permanent collection includes ten works from Dutch masters (Jan Steen, Jacob van Ruisdael), plus temporary exhibits rotate throughout the year.
More from Condé Nast Traveler
Most Over-the-Top Hotel Suites
Castle Hotels Around the Globe