Haunted Canadian bar seeks mixologist with appreciation for ghosts and snow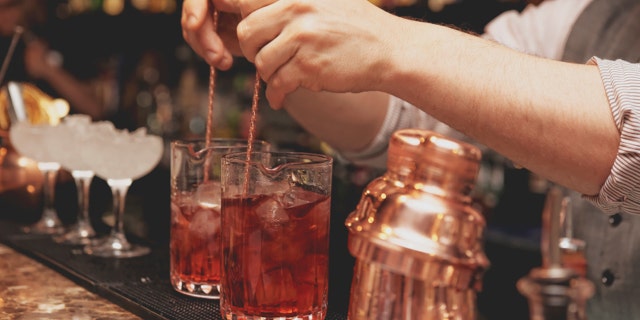 Wanted: Mixologist with a hankering for lots of ice—and no small amount of snow. One of the most remote watering holes in northern Canada is searching for a bartender.
But not just any candidate will do. To join the staff of seven at Eagle Plains Hotel & Service Station applicants must be "quite quick" and they "better like isolation," owner Stan McNevin tells CBC News.
But the job calls for far more than serving up beer to truck drivers and a motley mix of characters who find themselves in the Yukon hundreds of miles from the nearest town, in a joint that has been compared to the Overlook Hotel in "The Shining."
The new hire will serve on the 32-room establishment's "frontline," must be OK with working alone at night amid taxidermied bear and caribou—and a ghost named Albert Johnson.
When "weird and strange things" happen, "we all just blame it on Albert," whose presence was "definitely" confirmed by a clairvoyant, McNevin adds. A high tolerance for people, or no people, is also recommended.
While the Eagle Plains Hotel is hopping during the summer and winter, it can be deserted for long stretches when the rivers freeze and thaw in spring and fall.
And if a blizzard strikes, guests can be stranded for days. One such storm failed to shut down a curling tournament: "We built snow caves for the people so they could be outside and watch," says McNevin, "and so then of course, the bartender would have to go out and serve hot drinks and hot toddies."
This article originally appeared on Newser.