Former Playboy Club servers with successful post-Bunny careers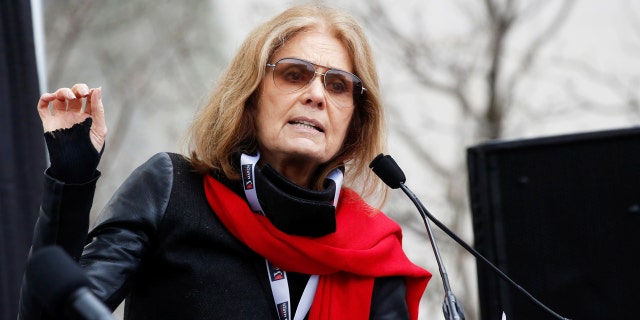 The Big Apple is about to get more Bunnies.
A revamped Playboy Club is returning to New York City after a 30 year absence. The new Lounge and Supper Club, inside the new Cachet Boutique hotel in midtown Manhattan, will feature a lounge, game room, full-service dining room, and plenty of cottontailed hostesses.
With Hugh Hefner at the helm of the Playboy empire, the original clubs proliferated across the U.S. in the 1960s.Though the clubs served food and classic cocktails, the most iconic feature was undoubtedly the scantily clad women in Bunny Suits. The women were chosen via an audition process women's rights activist Gloria Steinheim sought to demystify in her 1963 essa "A Bunny's Tale."
Many have confused Bunnies--club servers-- with Playmates-- women who posed nude for the magazine, and while some Playmates did serve, many of the women who waited tables with tails went onto become successful actresses, lawyers and even rock stars.
Here are just a few of the most successful former Playboy Club Bunny servers:
Debbie Harry – This former Bunny-turned-rock star worked tail at New York City's Playboy Club from 1968 to 1973. Harry met guitarist Chris Stein (who later became her lover) at the club and in 1975 went on to form the band Blondie. Today, she is considered to be one of the most successful female rockers in music history. The band released its 10th studio album in 2014, "Ghosts of Download."
Gloria Steinem – Steinem didn't take the gig just because she needed a job. The journalist-activist worked as an undercover Bunny for over two weeks to pen a piece for "Show" magazine. Her explosive 1963 piece revealed that Bunnies without a higher education waitressed long hours at low wages under unpleasant conditions-- often due to a lack of other options. Today, Steinem is a writer, lecturer, political activist, and feminist organizer.
FOR THE LATEST FOOD & TRAVEL FEATURES FOLLOW FOX LIFESTYLE ON FACEBOOK
Lauren Hutton – This Club Bunny worked for three months at the New York City club before quitting to pursue modeling full time. Hutton later appeared on the cover of "Vogue" several times and starred in the movie "American Gigolo." Today, she owns her own eponymous make up line.
Kimba Wood – Wood went from serving cocktails to the courtoom. After serving at London's Playboy Club, a gig she took to earn more cash while studying at the London School of Economics, this U.S. Federal Judge earned a degree from Harvard Law School. Her brief presence at the club was a point of discussion when President Bill Clinton nominated Wood as his Attorney General in 1993. But in the end, her employment was derailed after it was unearthed that she had employed an illegal immigrant to work in her home-- a scandal known today as "Nannygate."

Susan Sullivan – Today, Sullivan is best known for her acting chops but she served at New York's Playboy Club in the 1960s. Sullivan, who reportedly earned $60 a night, would even recite lines from Shakespeare to her customers at the club. Her most recent role was in the ABC series, "Castle."