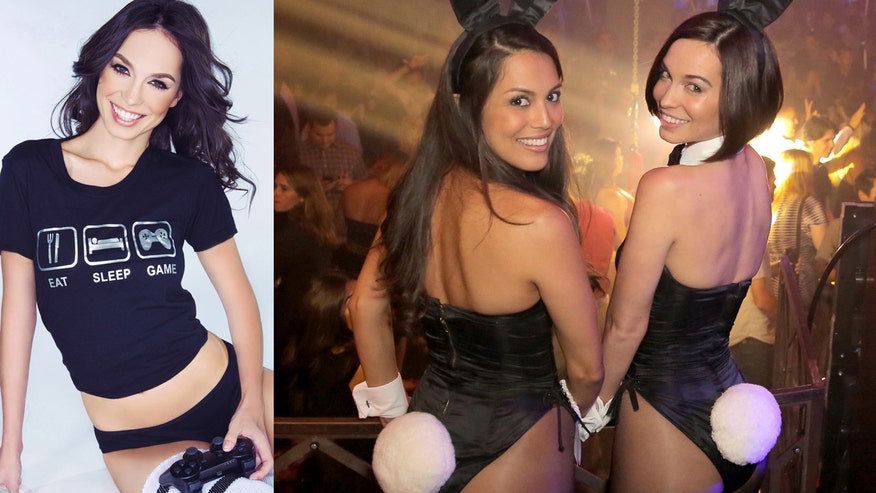 The world's most famous Bunnies are coming back to the Big Apple.
A revamped Playboy Lounge and Supper Club is making a return to New York City after 30 years in midtown Manhattan's new Cachet Boutique hotel slated to open later this year.
The newly designed space will feature a lounge, game room, full-service dining room, and plenty of Playboy Bunny servers, hostesses and cocktail waitresses.
FAMOUS FACES WHO ONCE SERVED AT THE PLAYBOY CLUB
The original chain of Clubs, which operated in dozens of cities between 1960 and 1988, featured waitresses chosen via auditions. The women wore "bunny suits" -- complete with the iconic strapless corset teddy, bunny ears, a collar, cuffs and a fluffy cottontail-- inspired by the tuxedo-clad Playboy rabbit mascot.
"The reintroduction of the Playboy Club to New York City is a huge milestone for us as we continue to reinvent our brand for new audiences all around the world," Valerie Golson, Playboy's Vice President of Gaming and Location Based Entertainment said in a statement.
Golson also confirmed that the entertainment enterprise is opening a new Playboy Club with Cachet in Shanghai, China this March.
FOR THE LATEST TRAVEL FEATURES FOLLOW FOX LIFESTYLE ON FACEBOOK
In addition to the Playboy Club, New York's first Cachet Boutique hotel will feature 107 "design-led rooms," wellness areas, an additional restaurant, outdoor event space, and a rarity in the concrete jungle-- an outdoor Jacuzzi.
The city's original Playboy Club opened in Manhattan in 1962 and operated until 1986 before closing its doors. Several U.S. cities, including Las Vegas, have tried reopening Playboy clubs since the early 2000s.
Today, there are Playboy Clubs in London, Hanoi, Hyderabad, New Delhi and Mumbai, as well as a beer garden in Pune, India, and a café in Bangkok, Thailand.