Former Alaska Airlines pilot pleads guilty to flying under the influence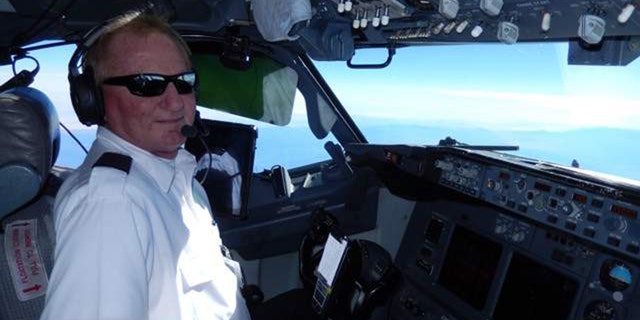 A former Alaska Airlines pilot has pleaded guilty to piloting a plane while under the influence of alcohol.
On June 20, 2014, pilot David Hans Arnston flew from San Diego, CA, to Portland, OR, with 160 passengers on board, and then returned to San Diego by piloting a second Alaska Airlines flight carrying 80 passengers.
Upon landing back at John Wayne Airport in California, Arnston was randomly selected for drug and alcohol testing by the airline. According to the plea agreement, both breathalyzer tests performed on Arnston "were well above the federal limit of 0.04 percent for pilots."
FLIGHT DIVERTED BECAUSE PILOT 'FELL ILL'
The tests showed Arnston had a blood alcohol concentration of 0.134 and 0.142 percent, over three times the legal limit.
Arnston was removed from all safety-sensitive duties by Alaska Airlines once the airline was informed of Arnston's test. The Federal Aviation Administration also revoked his ability to pilot a plane. Arnston retired from Alaska Airlines following the June 2014 incident.
"This pilot worked for the airline for more than 20 years, and we now know that he was an alcoholic who flew commercial flights while under the influence of alcohol," said United States Attorney Nicola T. Hanna. "When he was finally caught, the evidence indicates that he had flown with an alcohol level more than three times the legal limit. Thankfully, Mr. Arntson was never involved in an accident, but his conduct could have resulted in tragic consequences. Very few people will ever hold the lives of so many people in their hands at one time."
Now the 62-year-old retired pilot has pleaded guilty to operating a common carrier while under the influence for the two flights on June 20, 2014.
FOLLOW US ON FACEBOOK FOR MORE FOX LIFESTYLE NEWS
According to the plea agreement filed by the United States District Court Tuesday, both parties have agreed to a sentence of one year and one day in federal prison, following by three years of supervised release.
"This guilty plea demonstrates that ensuring the safety of the travelling public within the nation's air transportation system remains a high priority for both the Office of Inspector General (OIG) and the Department of Transportation (DOT)," said William Swallow, DOT-OIG Regional Special Agent-in-Charge, in a news release. "Working with the Federal Aviation Administration and prosecutorial partners, we will continue our efforts to prevent and punish those who seek to compromise the safety of our national airspace system."
The United States District Judge Cormac J. Carney will schedule a hearing for Arnston to enter in his guilty plea.