Flight attendants sing, stun weary holiday travelers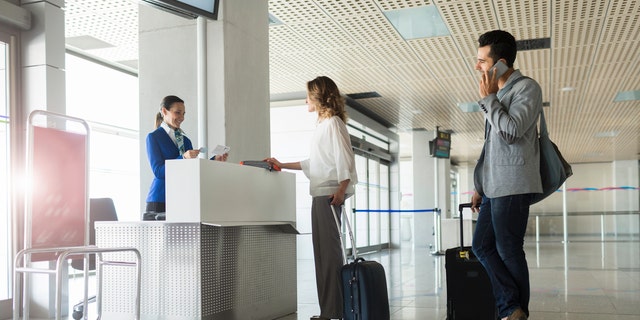 Christmas may be over, but these flight attendants' voices will be remembered well into the new year.
Two flight attendants spread seasonal cheer around the world by belting out classic Christmas songs to busy holiday travelers – to much applause.
Virgin Australia flight attendant Bethany Sagg kicked off the holiday celebrations last week by alerting passengers to an announcement over the PA system, and then launching into a stunning rendition of "Have Yourself a Merry Little Christmas." Once Sagg quietly starts the song, those waiting for their plane in the Melbourne, Australia lounge can be heard quieting down in the background to pay attention to the attendant's incredible voice.
SOUTHWEST PASSENGER WOWS WITH SURPRISE SONG AND DANCE
Meanwhile, in Houston, TX, Southwest Airlines flight attendant Charise Miles gave those traveling over the busiest weekend of the year something to sing along to.
Miles won over stressed holiday travelers with her strong delivery of "I'll be Home For Christmas" – which earned her many rounds of applause and several victorious whoops while she sang. But Miles wasn't just singing to cheer up the passengers.
The 42-year-old flight attendant told ABC News, "I went through a divorce in 2012 and I was so depressed during the holidays. In 2012 I made a vow that I was not going to sit home and be depressed during the holidays, so I picked up trips to work during Christmas so I can sing my way through Christmas."
FOLLOW US ON FACEBOOK FOR MORE FOX LIFESTYLE NEWS
Suzi Pitts, one of the travelers waiting to board, told ABC News that once Miles started singing, everyone "stopped and turned and couldn't believe what we were hearing -- how beautiful!"'
"It was just a joy," Pitts continued. "When we were taxiing in after landing she sang [again] to us ... and everyone just erupted in applause."