Five Iconic Baseball Stadiums to Visit This Season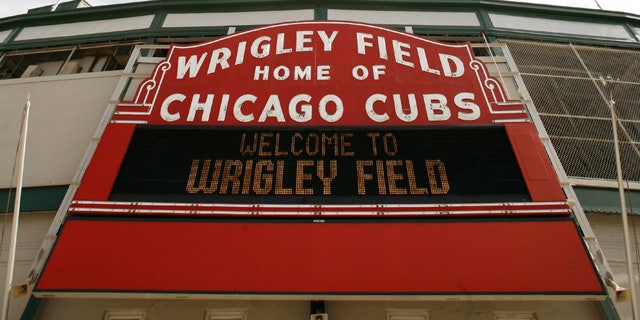 Peanuts, crackerjacks and home runs: baseball stadiums are the stuff summer is made of. Luckily, there are 29 stadiums in the U.S., each ripe for a summer time visit. There are 5 ballparks, however, that stand out as their own kind of Mecca to fans.
Wrigley Field
Try to ignore the Cub's losing streak and enjoy the history of this 1914-built stadium. Smaller than your average ballpark (it's the country's 10th smallest), Wrigley Field boasts outfield walls swarming in ivy and a hand-turned scoreboard. Soak-up the baseball nostalgia that has played host to the filming of movies like "A League of Their Own," "Ferris Bueller's Day Off," "Rookie of the Year," and countless TV shows. Take a photo underneath that iconic red marquee; hardcore fans can shell out for a daily tour that includes visits to the press box, clubhouses and dugouts.

Fenway Park
The oldest stadium currently in use, Fenway is modest and unassuming from the outside, and anything but inside. The stadium is now home to new solar panels; the Red Sox were the first team in the Major Leagues to try out this green initiative. Fans around the country come here to honor baseball's tradition. Book early for a tour and spy on players during batting practice, and plan ahead for 2012, the stadium's centennial, when Fenway will undoubtedly plan the season of a lifetime.

Camden Yards
Enjoy sweeping views of Baltimore's Inner Harbor from the recently renovated Camden Yards. After it's 1992 makeover, the stadium's wide walkways and spacious design were not only commended, but have been duplicated in several new parks. The retro-cool park was created around the base of a former railroad center and is just minutes from another baseball legend: the birthplace of Babe Ruth. While it's a newbie, the stadium has already seen some exciting games and milestones like Cal Ripken Jr.'s 2,131st game - breaking Lou Gehrig's former record- and Eddie Murray's 500th home run.

AT&T Park
In the past 9 years this park has been known as Pacific Bell Park and SBC Park before taking a namesake after AT&T. But who needs a name when it's located right smack on the edge of San Francisco Bay? Besides stellar views, the unique setting has been known to assist games in crucial times, like when balls soar over the 24-foot high right field wall, named in honor of Willie Mays and into the adjacent cove, named for Willie McCovey. The park is even a destination for non-sports fan; the stadium boasts free Wi-Fi and a 'make your own mascot store' featuring the San Francisco Giants' mascot, Lou Seal.

Citi Field
One of two new ballparks gifted to New Yorkers in recent years, Citi Field is not so much an homage to former Mets home Shea Stadium, as it is a mecca of fantastic ballpark food. Here, fans can enjoy plates of sushi, expertly made rum cocktails and even sweet treats from Manhattan burger sweetheart Shake Shack. Tai Pan Bakery, known for delicious and authentic Chinese treats, has an outpost here, as does Kozy Shack, who has an entire kiosk full of gluten-free meals. Fans can get their shop on at boutiques like the Mets Museum and Touch by Alyssa Milano, where cute baseball styles for women abound.
Click here for more from Aol Travel