Everything you can get for free at the airport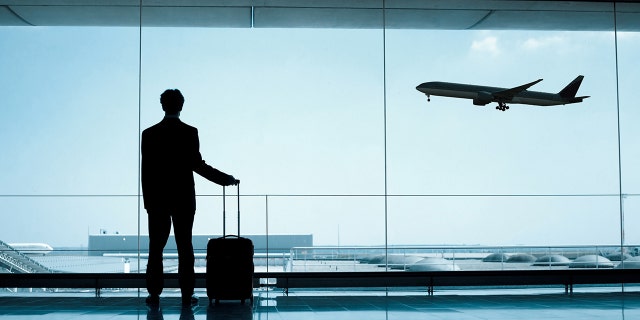 Killing time at the airport doesn't have to be expensive.
If you ever find yourself trapped during a long layover or stuck in a terminal due to plane delays, there are plenty of things to do in the airport that are completely free.
Yes, this means you don't have to spend money at the duty-free or at the airport bar for hours on end.
Depending on where or when you fly, you can take advantage of some of these airport freebies.
If you're saving your cell phone battery, you can make free calls at Denver International Airport, Washington Dulles International Airport, and Ronald Reagan Washington National Airport. Just look for a marked courtesy phone. At Dulles and Ronald Reagan, local and long distance calls are free to anywhere within the contiguous United States, as long as they're shorter than five minutes.
Denver has ad-supported phones offering completely free domestic calls and 10 minutes of free long distance calls.
If you need time to relax and stretch, do some yoga at San Francisco International Airport, Chicago's O'Hare and Midway Airports, Miami International Airport, and Dallas/Fort Worth International Airport. These airports also have complimentary mats for guests to borrow.
If you're feeling scruffy, get a free shoe shine at Los Angeles International Airport, Denver International Airport and Missouri's Kansas City International Airport. But it's always customary to tip your shoe shiner.
For those on especially long layovers, grab a free movie by a local filmmaker at Oregon's Portland International Airport (post-security), San Francisco International Airport (pre-security), and Minneapolis-St. Paul International Airport (post-security, by Gate C18). International travelers can also catch a free movie at Singapore's Changi Airport.
Travelers who need a wardrobe change can get a free personal shopper at London's Heathrow Airport. These fashion experts don't work on commission and there's no minimum price on what you want to spend. Personal shoppers can be found in the private lounge. Plus, there's free champagne.
If you need some cultural entertainment, some airports have free museums and live events. San Francisco, Miami, Albany, Minneapolis, Portland, and St. Louis have free art and history exhibits all year long right in the airport. Austin-Bergstrom International and Seattle-Tacoma International airports have at least 20 free music performances each week and you can play ping-pong at Milwaukee General Mitchell International Airport.
More from Travel + Leisure
Feeling thirsty? You can always get free water, as long as you have your own bottle. Water is so expensive, just like everything else in the airport. But if you bring your own reusable one (be sure it's empty while going through security) you can fill it up at complimentary refilling stations at San Francisco, Seattle, Philadelphia, Chicago, and many other airports.
If you have ample time, explore a new city. Free city tours are available at Singapore's Changi Airport, South Korea's Incheon Airport in Seoul, Tokyo's Narita Airport, Istanbul's Ataturk Airport, Qatar's Hamad International Airport in Doha (with Qatar Airways), Taiwan's Taoyuan International Airport in Taipei, and Salt Lake City International Airport.
You can also ride the Silver Line bus from Boston Logan for free. However if you need to get back to the airport, that will cost you some fare.
Passengers who want to pick up a new skill can also learn CPR while waiting for their flight. There are CPR training kiosks that administer 30-second tests at Chicago O'Hare International Airport, Indianapolis International Airport, Hartsfield-Jackson Atlanta International Airport, Baltimore/Washington International Airport, Cleveland Hopkins International Airport, Cincinnati/Northern Kentucky International Airport, Orlando International, Dallas/Fort Worth International Airport, Harrisburg International Airport in Pennsylvania, and John Wayne Airport in Orange County, C.A.
Travelers can also ease their stress by petting a therapy animal. Many airports have therapy dogs on duty in the terminal to help anxious passengers (especially kids). There are also some surprising animals who walk around, including a pig at San Francisco International Airport, a cat at Denver International Airport, and a mini horse at Cincinnati/Northern Kentucky International Airport.
For passengers who would just like some free swag, look for a Google Project Fi vending machine at Baltimore, LaGuardia, Chicago Midway and O'Hare, Minneapolis-St. Paul, Philadelphia, Seattle, and San Jose airports. Passengers can sign up for Project Fi or answer some trivia questions at the kiosk to earn free water bottles, eye masks, or other fun travel items.
Guests can also stop by information booths at many airports to pick up a free, collectible, airport-themed trading card.