Dog bites through cage, escapes onto tarmac at Florida airport prior to Delta flight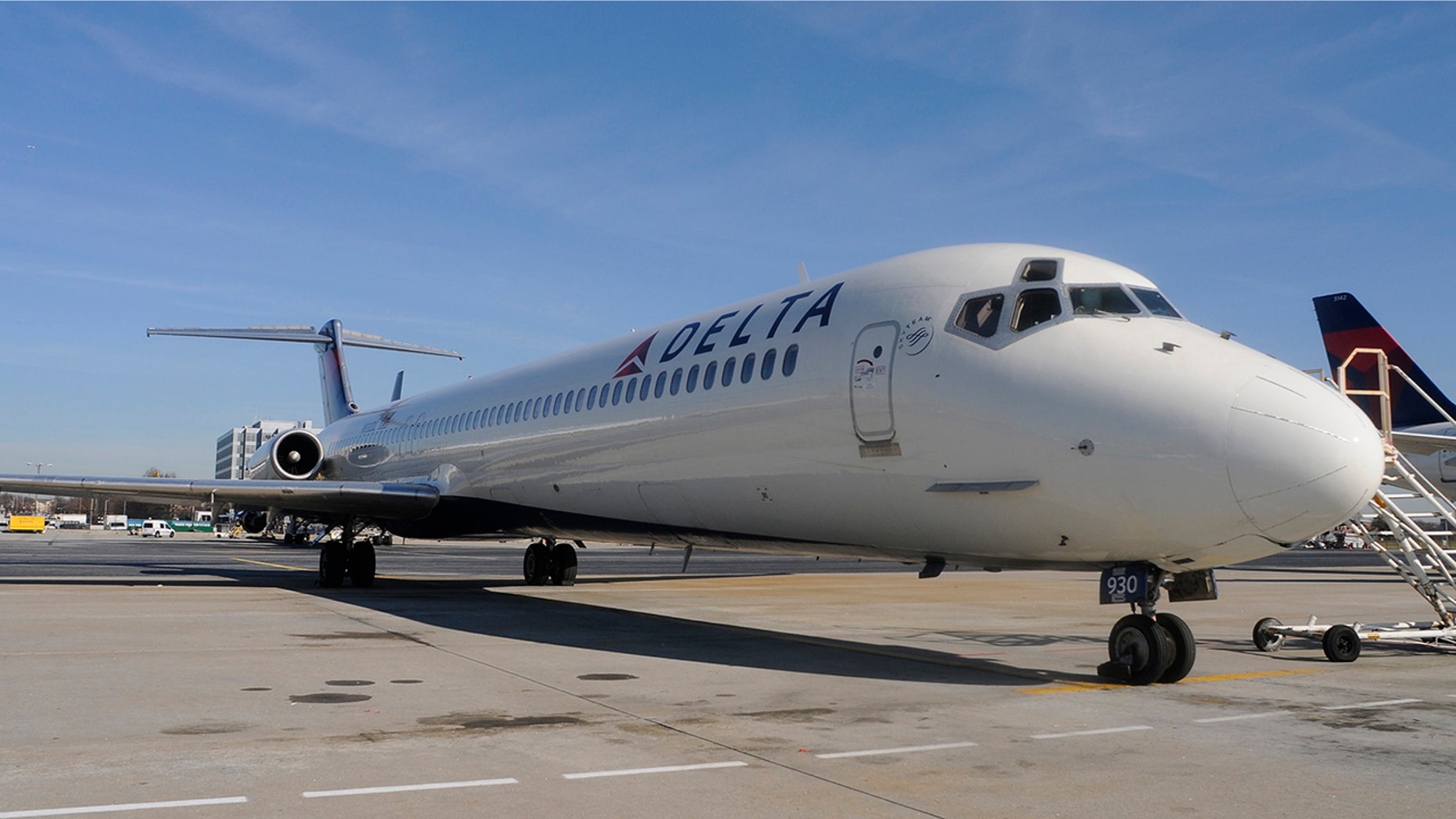 A dog is still missing after chewing through her cage while being placed onto a Delta flight at the Tampa International Airport last week.
Brady, a pit bull-mix, was heading for Bermuda where her owners, William Gideon and Christie Pennell, recently moved. But before the pup made it onto the plane, she managed to escape from the cargo area and run onto the tarmac and into the woods, WTSP reports.
AIRPORT WORKER FILMED 'OPENING PASSENGER BAGS' AND STEALING CONTENTS
The pet's owners told ABC Action News they relocated from Florida to Bermuda about six weeks ago for work, but airlines wouldn't transport the animal until temperatures dropped below 85 degrees outside. The couple left the dog in the care of friends until she could be brought to their new home.
"The international pet people who dropped her off and checked her into TIA said she was calm and docile so we feel something bad happened to make her chew through metal," Pennell told ABC Action News.
Officials sent the Gideon and Pennell a photo of Brady's cage after she got loose, which shows the mangled bars covered in blood.
Airport spokesperson Emily Nipps told WTSP that airport operation crews, air traffic control and animal control are currently searching for the dog.
Delta released the following statement on the missing dog in an email to WTSP:
"Delta and animal control continue the search for a dog that was being loaded onto a flight in Tampa when it bit through the transfer kennel and ran into a heavily wooded area near the airport. We are in direct contact with the pet's owner."
FOLLOW US ON FACEBOOK FOR MORE FOX LIFESTYLE NEWS
Authorities are asking anyone who has seen Brady please contact Hillsborough County Pet Resources at 813-744-5660 or email the owners at gideon.william7@gmail.com.