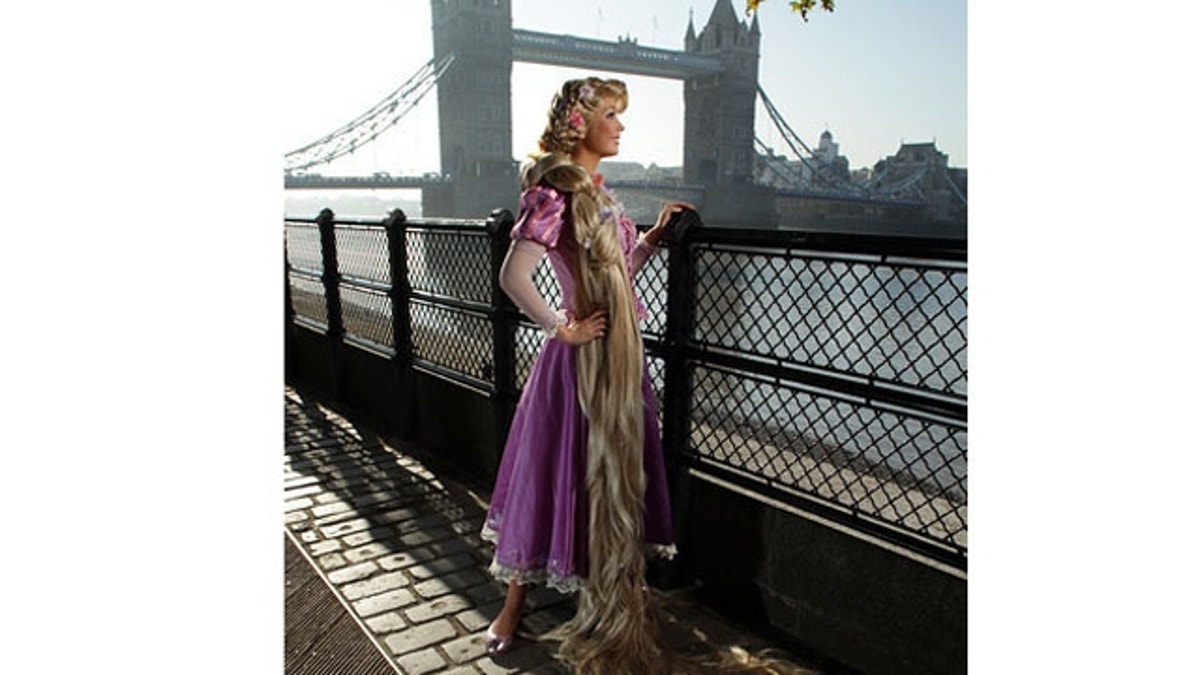 In case you haven't heard, there's another highly-anticipated royal celebration in London, and this one is about to take place. Move over Will and Kate, Rapunzel has arrived.
The star of the animated box-office smash "Tangled" has been spotted sightseeing in London (a real-live version, that is), tendrils and all, ahead her coronation as the 10th Disney Princess.
On Sunday Oct.2., Disney will hold its first ever procession through central London, replete with horse-drawn carriages and lots and lots of princesses.
The free event is open to the public (so pull out those princess dresses). The parade will wind its way through Kensington Gardens and end at Kensington Palace, the residence of Britain's royal family.
The party is in honor of Rapunzel who will join the Disney Princess royal court, along other Disney favorites such as Ariel, Aurora, Belle, Cinderella, Jasmine, Mulan, Pocahontas, and of course Snow White.
Disney is also releasing a new mobile app for the event -- Disney Princess: Royal Party for Apple's iPad -- so you can play games and listen to stories while you are waiting to catch a glimpse of the princesses on parade.
"Tangled" is now one of the top ten grossing Disney movies of all time ahead of Toy Story, Beauty and the Beast, Cars and Toy Story 2.