Discover Art and History in Phoenix, the Valley of the Sun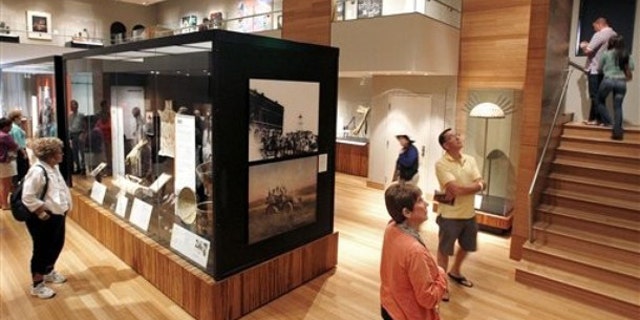 Phoenix is an essential destination for anyone traveling to the American West. Although Phoenix is a fun and gorgeous city, the region surrounding Phoenix also has many beautiful, entertaining and culturally significant places that shouldn't be overlooked. You can find historical experiences or escape to pure amusement. Behold the majesty of Phoenix's desert environment or study towering works of art that demonstrate the capabilities of the human spirit. Whatever your interests, "The Valley of the Sun" is one of the United States' premier vacation destinations
Frank Lloyd Wright's Taliesin West - One of Frank Lloyd Wright's undisputed masterworks, Taliesin West is an architectural milestone. Recognized as a National Historic Landmark in 1982, this complex represents the vision and ambition of a man who the American Institute of Architects named the greatest American architect of all time. Taliesin West delicately balances indoor and outdoor spaces while integrating the surrounding Sonoran desert landscape. The result is both stimulating and majestic, a resplendent oasis of human volition and creative ingenuity in an unforgiving yet heavenly terrain. Wright used Taliesin West as his winter home and studio until his death in 1959. Now it is home to both the Frank Lloyd Wright School of Architecture and the Frank Lloyd Wright Foundation. You can choose from a variety of public and private tours that will bring you closer to this artistic wonder in Scottsdale, Ariz.
Goldfield Ghost Town - Goldfield became a boomtown after the discovery of gold at the turn of the 20th century, but its moment in history as the hotspot to strike it rich died as quickly as it came. The town slowly withered away after gold had all been discovered and prospectors moved on. Ghost town enthusiasts Bob and Lou Ann Schoose eventually learned of Goldfield, purchased land surrounding the historic site and began to rebuild. They reconstructed the town to look as it might have at the turn of the century. Now Goldfield Ghost Town is a tourist attraction with a railroad, mine tours, a historic museum, saloon, Apache Trail tours, horseback riding, a reptile exhibit and cowboy shows. This just might be the best way to experience the American Old West in the region.
The Heard Museum - The Heard Museum is one of the best places in the United States to learn about Native American culture and art. Founded in 1929, the Heard Museum has played a major role in the preservation and celebration of Native American art. The museum is located in Phoenix but has a site in Scottsdale. The museum's signature exhibit is "Home: Native People of the Southwest," which showcases some of the finest art in the world—masterpieces in scope and power, elucidated by interviews with artists and members of Native American communities. The Heard also has first-rate rotating exhibits, which give everyone a reason for multiple visits. The art in the Heard doesn't simply merely entertain. It edifies and educates, providing an indispensable service to all who cherish art and culture.