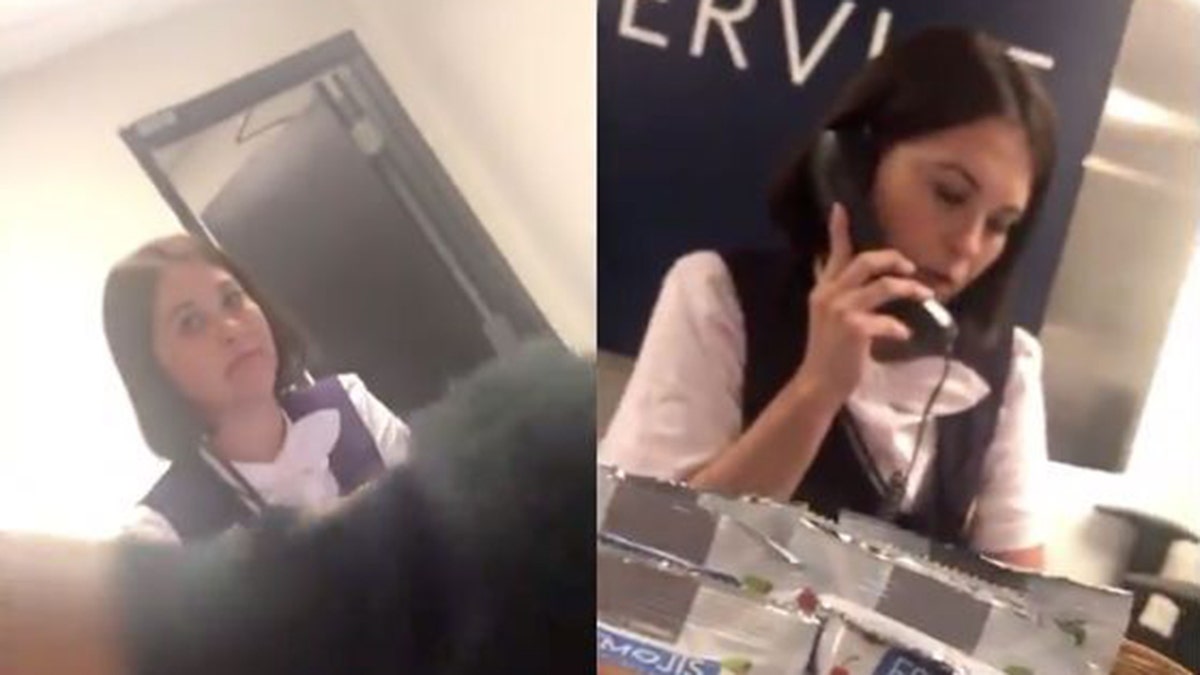 Delta Air Lines has apologized to a customer for calling the police after an argument over damaged luggage escalated. The customer, who is black, feels the incident with the customer service agent, who is white, was racially motivated.
"I do feel like the situation was racial," customer Arlene, who declined to give her last name, told Yahoo Lifestyle. "If a white person calls the police on a black person, it can end badly. If I were white, she may not have called."
DELTA AIRLINES PAYS WOMAN $4,000 TO GIVE UP HER SEAT
In a statement to Fox News, Delta Air Lines said they hope to learn from the woman's experience to improve their customer service operations.
"We apologize to this customer for her experience in the Boston baggage service office and Delta is in contact with her to better understand what transpired. We take situations like these seriously and we are working directly with this customer to use this as an opportunity to learn from her experience and improve on future customer interactions."
The incident happened on Aug. 24, when Arlene landed in Boston Logan International Airport from Kentucky. Upon landing, she noticed her suitcase had been damaged during travel and went to file a claim with a Delta Air Lines customer service representative at the airport.
DELTA AIR LINES PILOT GROUNDED FOR CONCEALING 'MAJOR DEPRESSIVE DISORDER' TO KEEP FLYING
"I was told that damage happens to suitcases, which I understand, but I wanted to report it anyway," Arlene told Yahoo Lifestyle. "But it didn't seem like anyone was taking me seriously."
According to Arlene, she asked for a manager and while she waited, Arlene said the Delta employees began talking about her.
"I was on the phone with my friend and mentioned they were talking about me," she says. "Then one told me, 'No one is talking about you. You're out of your mind.'"
Arlene said she asked them to stop talking about her and waited for the manager. When the manager arrived, Arlene told Yahoo Lifestyle he "dismissed" her when she complained about the employee's behavior.
The manager left after filing Arlene's baggage complaint, but before Arlene could get his name. When Arlene requested the manager to return or to get his name from another customer service agent, identified as Teddra, Teddra refused.
"He's not going to be able to come back down here," Teddra told Arlene, who responded, "But I need his name for my claim."
SINGAPORE AIRLINES PILOT SUSPENDED FOR FAILING BREATHALYZER TEST; CARRIER CURRENTLY INVESTIGATING
The situation between the women escalates when Arlene begins filming. Teddra, after refusing to give any information about the manager, picks up the phone to call the police.
"Hey Frank, it's Teddra. Can I have the state police in baggage, please?" she said into the phone. "I have a lady who is in my face recording me and won't leave the office."
Arlene, who left the counter at that point, said she followed up with Delta four different times and did not receive more than a tweet apologizing for the incident.
"I am so very sorry to hear that this happened to you. Rude behavior of any kind isn't tolerated by our employees, no matter who they are. I will definitely forward your feedback over to the appropriate desk for further review," the tweet read.
FOLLOW US ON FACEBOOK FOR MORE FOX LIFESTYLE NEWS
Weeks later, Arlene posted the footage online, where it has made the rounds on social media. According to Arlene, she said a Delta Air Lines employee reached out to her and asked her to remove the video — a request she refused.
"I would like to know why she called the police," she says. "Company diversity training is needed."
Delta Air Lines did not confirm if the employee was still working for the airliner.