Cruise Ship Shore Excursions: Are They Worth It?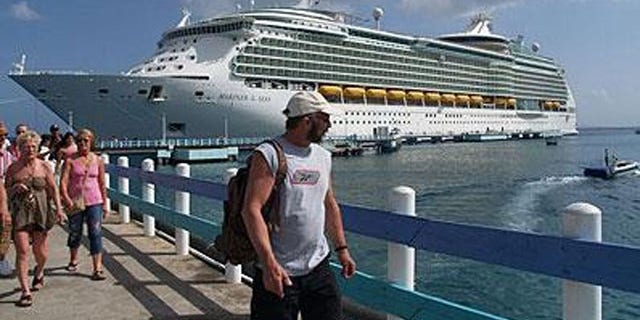 For most people, the first consideration in choosing a cruise is "where is it going?"
There are now more than 500 different ports of call worldwide, and when the ship arrives most cruisers want to see the sights. So, what are the best ways to make the most of your brief visit?
The most convenient options are "shore excursions" sold onboard by the cruise line. Most ships offer several different tours, from free or inexpensive shuttle buses to private vans with drivers ($1,000/day).
Shore excursion tours are not mandatory; you can just wander off the ship and walk around all day on your own for nothing. Or you can hail a cab, rent a car or pre-arrange a private tour guide to meet you on the pier. So what is the good or bad in each of these choices?
Ship-provided Shore Excursions
Buying a ship-sponsored shore excursion is considered the easy way out by some cruisers, but I see nothing wrong with going "easy" during a cruise. They are convenient; you meet on the ship and are escorted to tour buses where a knowledgeable guide is provided. Most importantly, you are guaranteed the ship will not sail away without you.
Now here are the drawbacks. They are not cheap, and if you have a family of four the "per person" pricing can really add up. Cruise ship tour groups can get pretty big, but having the group broken out with separate guides for each busload makes them manageable. You are usually stuck in the pre-planned program until it's over, and as an example, if some kind of "factory tour" is on the program it will usually include a long visit to the factory gift shop.
Independent Tour Companies
There are alternatives to cruise line shore excursions. In many ports you can descend the gangway and find scores of locals offering fun things; zip-lining, swimming with dolphins, a private car and guide. In popular cruise ports these locals are professionals who know how to fill the bill and get you back to the ship on time. Some independent tour companies are phenomenally successful. Red October, in Russia, benefits from a Russian law that allows a local certified tour guide to meet you at your ship with your visa in their hands, saving you several bothersome steps.
Two other independent providers of specialized tours for cruisers throughout the world are shoretrips.com and Port Promotions. You can pre-arrange your shore tours with them long before you leave on your cruise. These companies are ideal if you have a smaller group that wants to do something special.
Or you can map out your own tour in advance. The Internet makes it easy to pre-book train tickets and entrance to museums worldwide. For example, if you are cruising to Livorno and plan to see Pisa, the cruise tour will take you there, but if you want to actually climb the Leaning Tower you'd better buy the entrance ticket online long before you leave. You won't have time to wait in line to buy the entry ticket if you arrive by tour bus.
Going Without a Tour at All
But in many places you don't need a tour, just a good guidebook. PBS travel-show host Rick Steves has a brand new guidebook called "Mediterranean Cruise Ports" for cruisers in Europe. Steves begins each section at the cruise terminal. In Livorno, the port city for Florence and Pisa, he tells you how to find the local train station and how long it takes to ride to Pisa, Lucca or Florence from the ship. You don't get a guide, but you see the same sights.
You can always hire a taxi or catch a local bus or train to wherever you want to go. But another way to save a lot of money over shore excursions is to rent a car, especially if you have four or more people. While a shore tour for four people can easily add up to more than $500/day, a one-day car rental is far cheaper. The drawback is negotiating highways with signs in foreign languages; or driving on the left in any place formerly of the British Empire whenever automobiles arrived – including much of the Caribbean.
Minimizing the Risks
The biggest drawback to going alone is the sole responsibility for returning to the ship on time. Granted, professional guides know you have to be back, but accidents, traffic jams, breakdowns and misunderstandings still happen. When I tour solo, I always bring a local map showing the location of the ship in the cruise terminal. If I start to feel unsure I just flag down a cab to take me back to ship. English is very prevalent as a world language, but having a map has proven invaluable to me many times. I have never missed a ship.
This brings a related rule – never go anyplace not frequented by cabbies. In St. Martin I took a cab to a secluded beach but couldn't find one to take me back. An American couple with a rental car took pity on me. I learned my lesson. Some people will tell you, "but you can always arrange with the cab driver to pick you up."
Be careful about that. Two years ago six Carnival cruisers in Antigua had a cabbie demand $100 for the return trip from a beach, more than double his original fee. The outraged passengers demanded he drive them to a police station. He did, and they ended up in a brawl with plainclothes policemen not as sympathetic as they expected. End of story, they were arrested, held for trial and didn't see Brooklyn again for nearly 30 days.
Finally – Don't Outsmart Yourself
The most important aspect of any tour is to respect the timetable you are given. Don't ask for exceptions to the rules – you are just asking for something to go wrong. Yes, I said a ship-sponsored shore excursion means the ship won't leave without you – but there are limits. One couple on a Carnival sponsored tour in Nassau decided to go to the casino just when the guide was ready to end the tour. He searched for an hour, calling the ship every five minutes. Finally, he had to take the rest of his group back to the ship, which sailed away without the stragglers. "We were on a ship tour, we thought it wouldn't leave without us," were their final words as the ship disappeared over the horizon.
Paul Motter is the co-founder and editor of CruiseMates.com cruise travel guide.