5 Tips to Resolve the Solo Cruiser Dilemma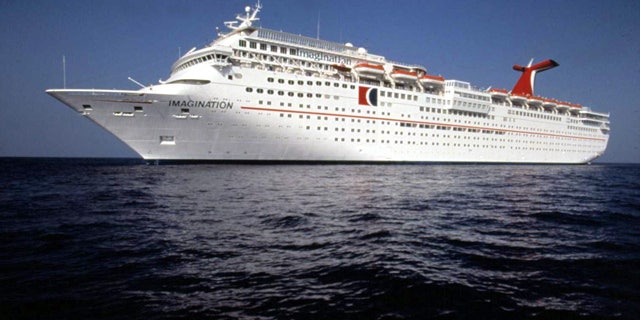 I recently received the following letter from a single lady, 64, who enjoys cruising.
It read:
Dear Mr. Motter:
I just read your cruise bargain article and I thought it was very enlightening. I have been on seven cruises, so I am not a veteran but certainly have experience. When are the cruise lines going to understand the "single person" dilemma?
I am a single lady who can travel at just about any time … but I am tired of the single supplement. Why in the world should a single person have to pay more for a cruise just because she has no one to travel with?
As you said, if the room sails empty the cruise line has lost money. Meanwhile, single ladies and men sit at home...
The "single person dilemma" to which she refers is the common cruise line policy of designing and selling all staterooms on a "double occupancy" basis. With very few exceptions, people who want to sail solo are charged the equivalent of two cruise fares if they want to sail in the average cruise ship stateroom alone, they must pay for the empty berth in the cabin. The specific charge is called a "singles supplement," which amounts to twice the price of a single cruise fare. It is typically described as "200 percent" of the regular cruise fare.
Yes, the phrase "200 percent singles supplement" is confusing since "supplement" usually means "in addition." However 200 percent is the total price solo cruisers must pay to sail alone.
Why do the cruise lines charge this supplement? They would rather have a live person that will spend money on drinks, tours and spa treatments on the cruise than an empty bed. This only underscores the plight of solo cruisers.
In fact, mainstream cruising is largely an activity for families and couples, despite the notion you may have gained by watching "The Love Boat." So, solo cruisers have one basic choice, either pony up for the empty bed (pay the singles supplement), or find a roommate tolerable enough for sharing a stateroom.
Exploring the Options for Solo Cruisers
First I want to note that not every solo cruiser likes the term "single cruiser." Some say it connotes a person cruising for romance. Some solo cruisers are doing that, but many are only interested in a shared travel experience with like-minded people. Either way, what are the options for solo cruisers?
1. Pay the Supplement
The first option is to pay the singles supplement and sail alone. There are cruise lines that hold sales on singles supplement staterooms for as low as 125 percent, 150 percent or 175 percent -- most often luxury cruise lines that appeal to elderly, widowed ladies. In fact, such cruise ships often carry five to ten "gentlemen hosts" to keep single ladies entertained with dancing and other respectable activities.
The cruise lines that most commonly offer gentlemen hosts include Crystal Cruises, Cunard Line and even Holland America Line on certain sailings.
2. Find Singles Cruises Travel Agencies
The second option for solo cruisers, whether or not seeking romance, is to find travel agencies that specialize in "Singles Cruises." SinglesCruise.com and VacationsToGo.com are two popular ones. These companies book group space on specific cruise ships and sail dates and then match same-sex solo cruisers as roommates. Once onboard they hold activities for the people interested in matchmaking; speed dating and lunch dates, for example.
The other people who are on these cruises to save money, rather than looking for love, can skip these optional activities.
3. Look for a Roommate
The third option, more commonly used by solo cruisers not looking for romance, is to seek out same-sex roommates who share their preferences in smoking and drinking. The online cruise guide CruiseMates.com, with ship reviews and feature articles, also has a very active sub-section devoted to solo cruisers with an interactive forum called "seeking cruise companion." CruiseMates' solo cruisers are not seeking romance (or hanky-panky), but they do want to share a stateroom on a specific cruise that doesn't offer any other way for a single person to avoid the singles supplement -- true of the vast majority of cruises.
4. Seek Out Solo Specials
The fourth option is cruise lines that offer specials for solo cruisers. Only one major cruise line, Holland America Line, has a policy that they will sell a cruise cabin to a solo cruiser and then match him or her with a roommate of the same gender and smoking preference. Those are the only qualifiers they use, however. If they cannot find a qualified (at their discretion) roommate they will give the cruiser an entire stateroom alone at no additional (singles supplement) cost.
5. Book a Solo Berth
The last option is to find the few cruise ships that have single cabins onboard. Among the mainstream American cruise lines, I only know of two ships that qualify: Norwegian Epic (part of Norwegian Cruise Lines) has 128 "Studio Staterooms" specifically designed and sold as single cabins with no supplement. These cabins are small (100 sq. ft.) but practical with showers, toilets, double beds and romantic lighting. Even better, they all open to a private corridor that leads to a shared entertainment district called "The Living Room" for the exclusive use of the Studio Stateroom denizens. The Living Room has a bar, free snacks, large screen televisions, and a regular host or hostess who organizes social activities for the solo cruisers onboard; special parties, group reservations in dining rooms and the special shows onboard (this ship has exceptionally good entertainment) such as Blue Man Group and The Second City comedy group from Chicago. More good news is that the two new ships Norwegian is currently building, the first arriving in April 2013, will also have studio staterooms, although not as many as Norwegian Epic contains.
The other ship is the newly renovated Royal Caribbean's Radiance of the Seas which just added three single staterooms. It's a small number but it's a start.
CHECK OUT OTHER CRUSIN FOR DEALS CONTENT
Value-Season Makes Last-Minute Cruise Bargains a Steal
Halloween Cruises for Singles Get Creative
Revival of Paddlewheelers Launches New Era of U.S. River Cruises