Baseball park perks even non-sports fans will love
Whether you're looking for a pool to swim in before or after the game, or need a quick encounter with a marine animal during the seventh inning stretch, these famous ballparks offer more than just the diamond.
1. A Party Bar at Marlins Park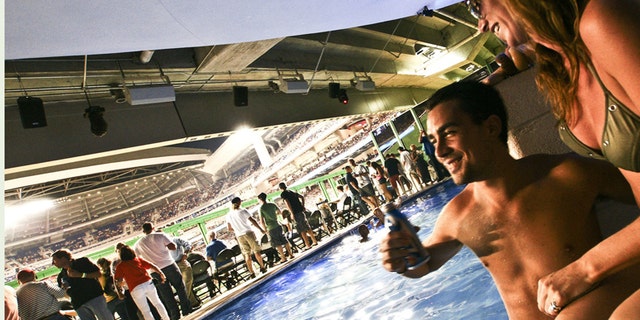 Miamians are as fanatical about their partying as they are their sports teams. So when the team formerly known as the Florida Marlins unveiled a new stadium to go along with a new moniker—the Miami Marlins—in 2012, it only made sense that they would combine the city's two passions. Like its Ocean Drive counterpart, The Clevelander bar inside Marlins Park offers a large menu of brightly colored cocktails, scantily clad female staffers, the occasional body painting stage show and, of course, a pool. Because what sort of sexy SoBe nightclub housed within an MLB stadium wouldn't have a place for its wilder patrons to take a dip? Oh, there's also a viewing area, for those who actually want to watch the game. You can buy group tickets in The Clevelander section ahead of time, or check Marlins.com just before the game to grab one of the few standing-room-only tickets that go on sale. The Clevelander is open for business up to two hours before and after every home game.
2. A Pool at Chase Field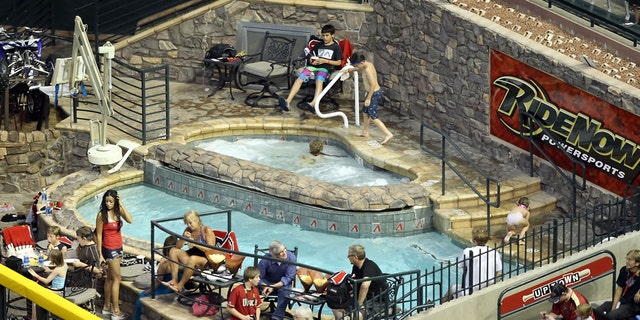 Of course, a swimming pool is nothing new to fans of the Arizona Diamondbacks. The team unveiled one—complete with a hot tub, for those particularly chilly evenings—in 1998, a mere 415 feet from home plate. The difference is that this pool is located smack dab in right-center field, where it's elevated four feet above ground. It, too, has a bar area, plus a lifeguard, changing rooms, a pool deck for watching the game, and a plasma TV for getting an even better view. It's a private lounge space, which can be reserved for up to 35 guests for a cool $4,500 to $7,000 per game. But the real question is: Do you want to take the chance that a video of you sunbathing could end up on ESPN?
3. An Upscale Barbecue Joint at Citifield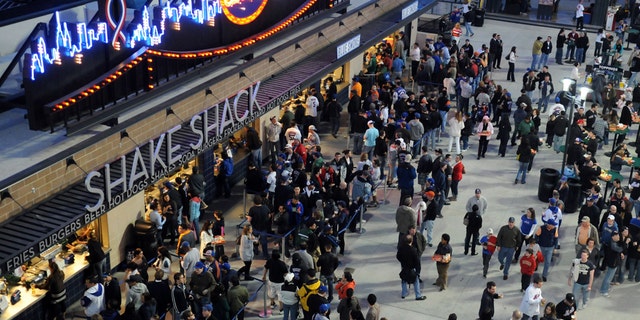 We're not about to take sides on a Yankees versus Mets debate, but we will say that the Mets' six-year-old home field does a lot to keep New York City's reputation as a culinary powerhouse intact. Much of this is thanks to Danny Meyer, the restaurateur who brought outposts of his upscale barbecue concept Blue Smoke and burger-and-frozen-custard obsession Shake Shack to the park's Taste of the City concession area. . Meat king Pat La Frieda's various eateries around the park are also helping to please baseball-loving carnivores.
4. A Waterfront View at AT&T Park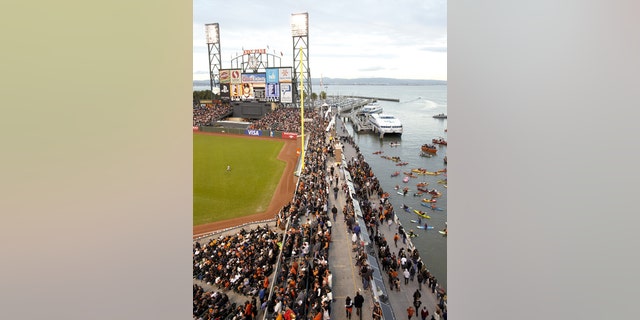 Technically, you don't even need a ticket to watch the San Francisco Giants play. Dozens of game-crashers prefer to cruise to this waterfront park via boat, kayak, or any other sea-worthy vessel and wait for a home run ball to splash its way into China Basin, a.k.a. McCovey Cove, nicknamed in honor of super-slugger Willie McCovey.
5. An Art Gallery at Safeco Field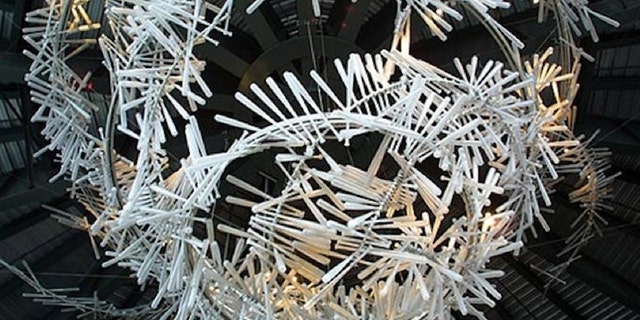 Safeco's Art in the Park program showcases the work of some seriously talented Pacific Northwest artists, with 43 hardball-inspired paintings, photographs, and sculptures installed throughout the stadium and parking garage. Among the most impressive pieces is Linda Beaumont, Stuart Keeler and Michael Machnic's The Tempest, a chandelier made of 1,000 glowing bats that hangs above the Home Plate Gate.
See more fun park perks for all types of fans.
More from Conde Nast Traveler
Private Islands That Cost Less Than an NYC Apartment
15 Places You Won't Believe Exist
The World's Most Dangerous Trips