Allegiant Air's own pilots question airline's safety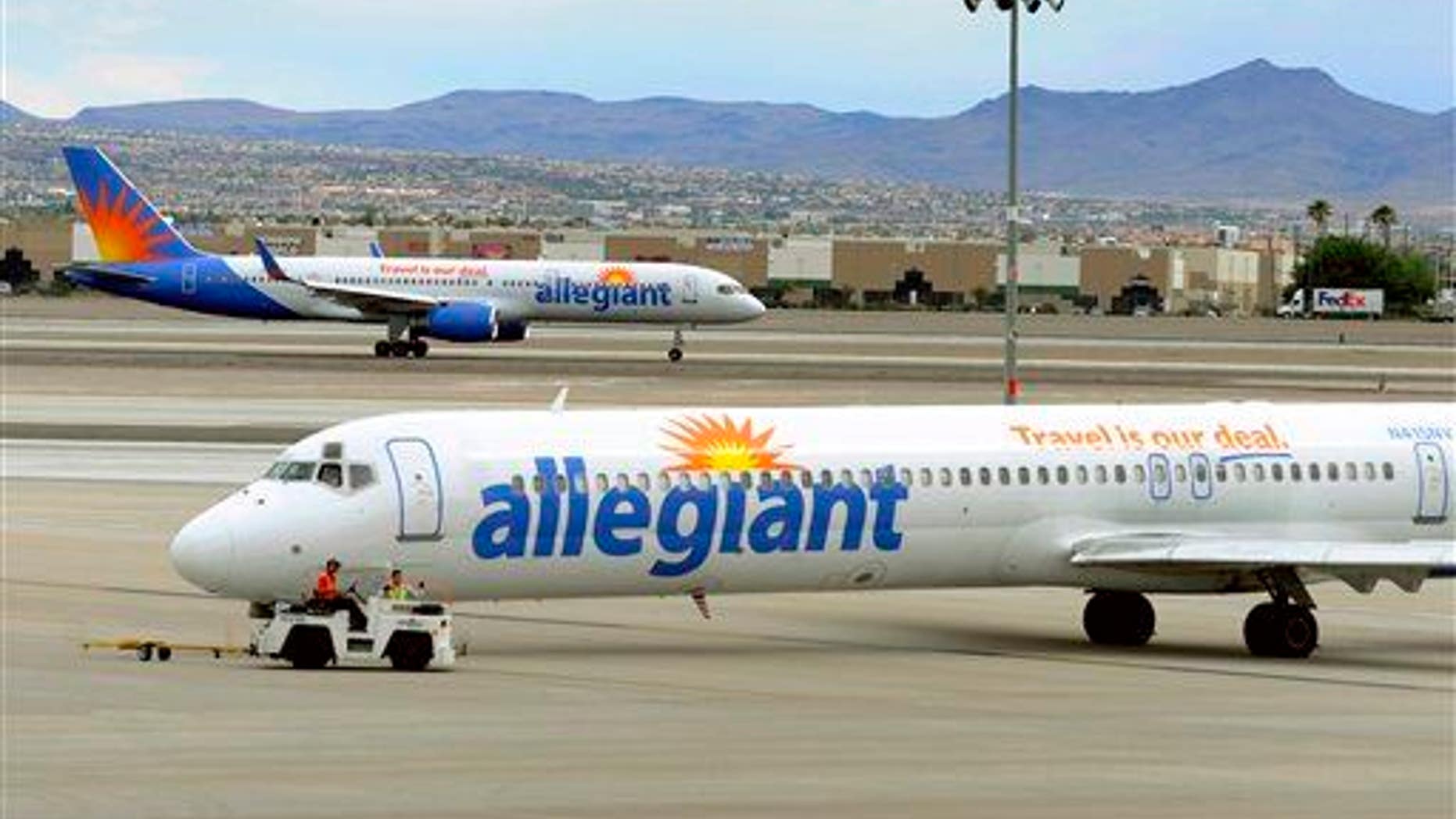 Allegiant Air is battling allegations that it takes a shoddy approach to safety—from its own pilots. The union representing Allegiant's pilots says the low-budget, high-fee airline doesn't just cut costs, but also corners when it comes to safety and maintenance.
In a letter to the airline's board, the union describes 38 potentially dangerous incidents between January and March of this year, from engine failures and pressurization issues to smoke in the cockpit and radar problems, CBS News reports.
The airline says its safety record is among the best in the industry and the pilots' claims are simply "an effort to manipulate the public" as contract negotiations are at a standstill.
However, the airline—which runs older planes it buys cheaply—has also faced mechanical troubles including a fuel leak this month. Just last week, one of Allegiant's planes had to make an emergency landing in Florida due to pressurization problems; passengers had to exit the plane using emergency slides.
"Things tend to crop up from time to time," particularly in peak summer travel months and in warm destinations, a rep tells the AP. "Everything about our fleet and operation is safe." The airline was just named the most profitable carrier in the world over the last 12 months, with an operating profit margin of 22%, reports Tulsa World.
But the company's finances are also a source of concern. Analysts question whether CEO Maurice Gallagher has been sliding money into pet projects, the AP notes.
Some $9.3 million spent by the board on sponsorships, rent, and production for an in-flight game show over the last year benefited companies partly or fully owned by Gallagher.
(Planning a trip? Avoid these five US flight routes.)
This article originally appeared on Newser: Allegiant Air's Own Pilots Question Its Safety
More From Newser