Airport worker flips cone onto stack then celebrates with hilarious victory dance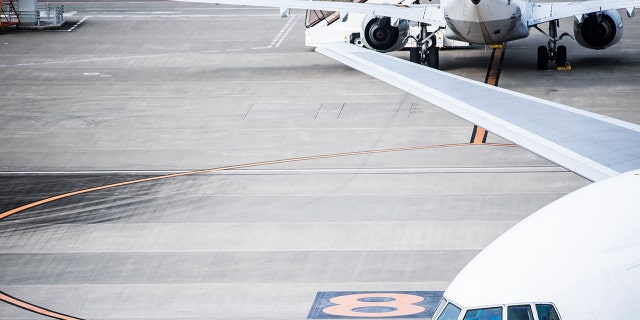 Working on the tarmac is a hard job, but somebody's gotta do it. Luckily, there are lots of ways to brighten your day when work's got you down.
Take this airport employee, for instance, who has some serious skills when it comes to flipping the orange caution cones. Frankly, if we had the same talent, we would also be dabbing and throwing ourselves onto baggage carts.
The video itself was also posted by Instagram user Sofía Troncoso, and reposted by Herb on Facebook, with the caption, "This is why my flights take so long so board."
More from Travel + Leisure
While the post is might be meant to be tongue-in-cheek, it should be noted that tarmac employees have little to do with boarding times, as Inc.com pointed out. Flight delays are much more likely to be caused by single-aisle planes, disorganized passengers, and other issues.
So let's all enjoy that this magic moment was captured on camera, and that airport employees can have their fun while at work, too.
Lots of Facebook commenters are happy to know that their friendly, neighborhood tarmac workers are going their job and finding moment to have a good time.
This article originally appeared on Travel + Leisure.