Airline passenger allegedly allows child to use potty in plane's aisle: 'It's vile'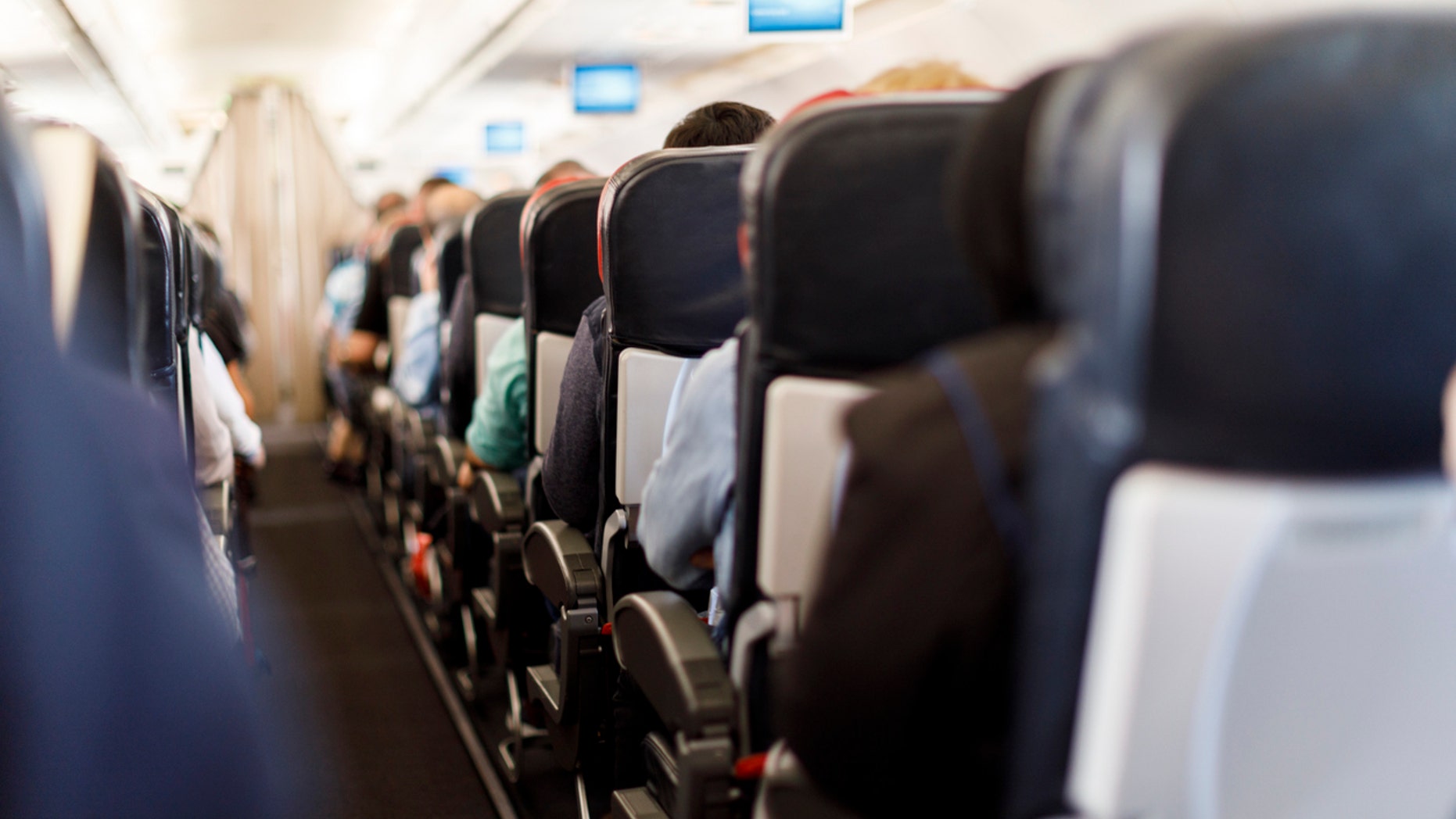 Well, that's one way to avoid the line for the restroom.
An airline passenger was reportedly spotted allowing her toddler to use a portable potty in the aisle of the plane — and then becoming defiant when she was told to stop.
An Instagram account called PassengerShaming first shared a photo of the alleged incident earlier this week, along with a short recap of the odd occurrence as relayed by an anonymous traveler.
"Parent brings own potty seat on board, sets it in aisle midflight to have child use (in front of everyone)," the caption of the photo reads.
THE DIRTIEST SPOT IN THE AIRPORT IS NOT THE BATHROOM…
"When discovered by crew was advised she couldn't do this [and] would need to utilize the unoccupied lavatory… and her reply … 'I don't give a s---!'"
The caption also noted that the picture was not meant to shame or identify the child in any way, but just to let followers know this kind of "literal s--- is happening out there, folks."
The destination or origin of the flight, or even the airline, were not disclosed in the post.
AMERICAN AIRLINES FLIGHT DIVERTED AFTER PASSENGER REFUSED TO STOP DOING PULL-UPS, MAN CLAIMS
PassengerShaming's post has since generated more than 8,000 likes and 1,100 comments, with critics calling the woman's actions "vile" and suggesting she be banned from airline travel — or any public mode of transportation — for good.
"Nobody else should have to smell wee or poo in a small compact space like that, it's vile," a commenter wrote.
"That's just gross and disgusting. Too bad they couldn't kick the mom off [midflight]. I hope she's banned from all modes of public transportation forever," someone suggested.
"Here's a lovely thought — she would have to rinse the potty in the lavatory sink. Where other passengers wash their hands," theorized another.
FOLLOW US ON FACEBOOK FOR MORE FOX LIFESTYLE NEWS
The woman wasn't completely without supporters, however.
"Are you all out of [your] minds[?] This is a little kid they probably needed to pee … that [kids pee is] probably the cleanest thing on that airplane … You go mom!!!"
"I've seen people do this in the middle of the mall. It's quite shocking, but perhaps cultural."
Meanwhile, PassengerShaming — which frequently posts anonymous photos submitted by airline passengers and boasts 684,000 followers — couldn't help but call it a "fail."
"PRO TRAVEL PARENTING TIP: Use the lavatory for your child," the account wrote.