American Airlines flight diverted after passenger refused to stop doing pull-ups on plane, man claims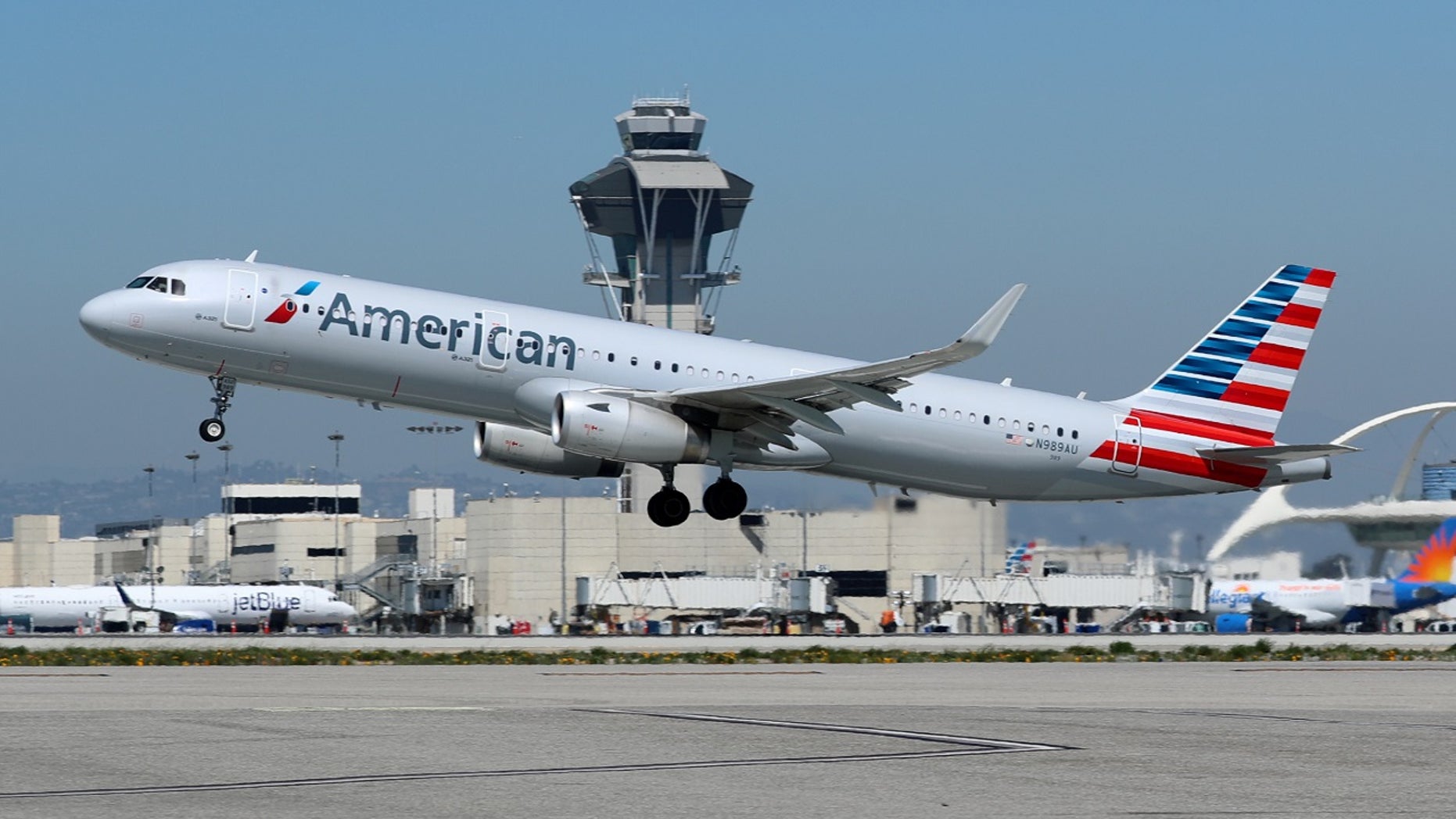 One man's mile-high workout took an unexpected turn.
An American Airlines flight from Phoenix to Boston was diverted to Kansas City, Mo., Monday evening after a passenger allegedly refused to stop doing pull-ups using the plane's overhead bins.
AMERICAN AIRLINES RAISING DRINK PRICES
According to other passengers on Flight 2763, the unidentified man appeared to be intoxicated when he boarded the plane with a woman and two dogs. Soon after the man began bizarrely demonstrating his athleticism.
"He was leaning up against where you put the bags overhead and a passenger came by and said 'What are you going to do, some pull-ups?' and the guy actually grabbed on to it and started doing some pull ups on the plane in front of everybody," passenger David Markoski told WBZ.
Markoski told reporters the man ordered alcohol on the flight and became more belligerent.
KENTUCKY YOUTH GROUP KEPT OFF AMERICAN AIRLINES FLIGHT OVER CHECK-IN DELAY
"He would not sit down. The flight attendant probably asked him about three or four times to sit down and he refused to sit down and then he really got verbally abusive with her, starting calling her names," Markoski said.
The plane carrying 147 passengers and six crew members was forced to divert to Kansas City because of the unruly passenger, American Airlines confirmed to Fox News.
"PHX-BOS diverted to MCI due to an unruly passenger last night. Passenger was removed by law enforcement, and flight re-departed," the statement read.
FOLLOW US ON FACEBOOK FOR MORE FOX LIFESTYLE NEWS
The flight continued on to Boston after the short diversion, and landed 90 minutes after schedule Tuesday morning, American Airlines said to Fox News.
No arrests have been made and no charges had been filed as of Tuesday afternoon.